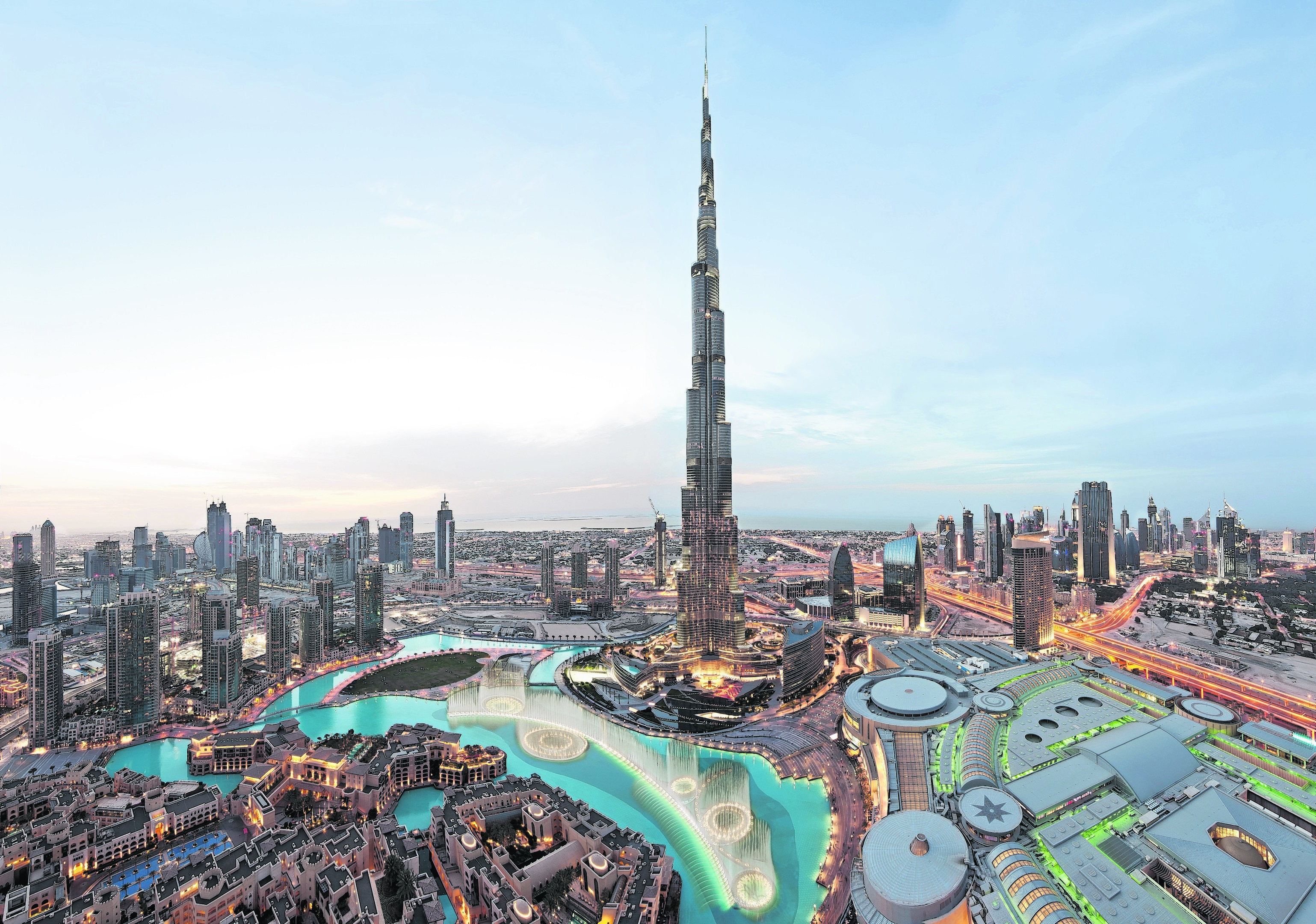 As I step out of the terminal of Dubai International Airport, I immediately encounter the warmth of two of Dubai's biggest assets – its weather and its people.
It is 8.30am. It is 42C. Yet, as I concentrate on not melting, my Gulf Ventures driver is all smiles in his three-piece suit as he lugs my suitcase into the boot, and we hit the road.
During the 45-minute drive from the airport to my first destination – the secluded oasis of Al Maha desert resort – I merely flirt with the web of vertical metal that is downtown Dubai's imposing skyline.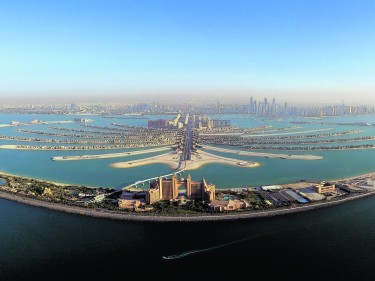 Within a couple of miles, the high-rises fall away and I slip into the golden enormity of the Arabian desert, interrupted only by sporadic huddles of traditional stone bungalows and charming lean-to camel pens.
A modern tribute to a centuries-old way of life, Al Maha desert resort and spa developed an uncanny ability to ease troubles I didn't even know I had.
Far away from the bustle of mosques, cobble-stone souks, beaches and malls, Al Maha is hidden deep within the dunes of the Dubai Desert Conservation Reserve, offering a perfect mix of adventure and indulgence.
In the space of just 12 hours, I went from lavishing in the personal infinity pool of my private villa as wild gazelles and oryx made eyes at me from metres away, to dune bashing in a 4×4 jeep (strongly advised before breakfast). And, between times, I ventured on a wildlife safari and a desert sunset camel ride – a personal highlight.
After toasting the spectacular view with a champagne flute, I made the twilight trek back to the resort. A very moving experience, which brought a tremendous sense of inner-peace.
Around the handful of the resort's activities I sampled, I had to make time to eat, and eat I did. At a lavish lunch, I chose a delicious house special Thai chicken soup and an Argentinian beef fillet with chilled couscous. My evening meal was taken to a soundtrack of wild crickets under the cover of darkness.
Our menus came complete with a flexi-reading light, just in case the tribal flaming torches failed to provide enough light to order by.
All in all, a blissful dinner setting on the outdoor veranda, enriched by quaint conversation, fresh scallops and lobster thermidor, with spinach, hollandaise sauce, parmesan and pommery mustard tagliatelle and a delectable spin on a raspberry cheesecake.
After that desert escape of utter indulgence, it was off to discover the city. I took a Gulf Ventures Dubai City Tour and peeled back the layers from the palaces and skyscrapers to the back-alley spice and gold souks in the Bastakiya area, Dubai Creek and Dubai Musuem, complete with an Abra creek crossing.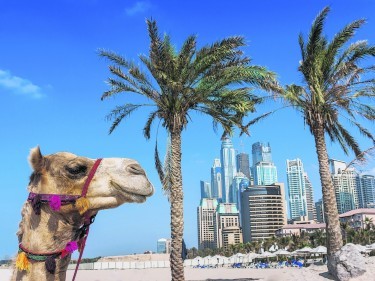 My tour allowed me to get up close and personal with the infrastructure, the aromas and the locals. But, following an afternoon Mediterranean seafood feast at Boardwalk restaurant, located at the Dubai Creek Golf and Yacht Club, I saw the city again in the only way that can truly do it justice – from above.
The 45-minute Seawings Dubai seaplane flight, starting at £275 (AED 1595), was special. In a location as exotic as Dubai, it would be a disservice not to splurge a little to see it in this most exotic way. The flight offered an incredible overview of the accomplishments of Dubai, from the Palm Islands and World Islands to the Burj Khalia – the world's tallest building at over 2,700ft.
Back on land, I then spent two nights at the newly-opened Sheraton Grand in Dubai's business district on Skeikh Zayed Road.
All 54 stories and 474 guests get a stunning view of the city, regardless of whether I was in my own suite, enjoying the fitness room, the rooftop pool and sky bar or the 52nd floor spa.
The Sheraton makes for a perfect central location for a couple of days or a long weekend to enjoy a pit-stop Dubai visit because I was just a metro away from Dubai Mall, Burj Khalifa and Old Dubai.
I ate dinner in the hotel's restaurant, Feast, which served up an eclectic mix of world flavours with live cooking stations including Western, Middle Eastern, Indian, Chinese and South East Asian cuisine. At first glance, I mistook it for a buffet, but everything was made in front of my eyes to order and taste. There were so many unexpected delights to try, such as the Heineken Fusion beer complete with a whole red chilli, which I had to wash down my sushi.
After an early-morning workout and rooftop dip, I went for a traditional 90-minute hamman journey massage in the male quarters of the split-sex spa. Pancho, my masseuse, took me to the edge of heaven and back with a polished treatment that set me up perfectly to tackle the almighty beast of Dubai – Friday Brunch.
Friday Brunch is a well-established tradition on the first day of the Emirati weekend. I took on the legendary banquet at the grand Imperium, courtesy of Jumeirah Zabeel Saray. From 1pm-4pm, I experienced the Emperor's Brunch, which at £78 (AED 450) per person including champagne and house wines, was like a grape-fuelled Willy Wonka dream. Food from every corner was at my finger tips, with a dessert platter longer than a tenement row of houses, a live jazz band and gold-laced pillars at every corner. Imperium was a palace, and for three hours I was a king.
Following brunch and a lie down, I tackled a late evening meal at Qbara restaurant. I was delighted to eat late enough, at 10pm, to allow some of the effects of Friday Brunch to wear off because Qbara deserves any stomach's full attention.
Elegant and sophisticated throughout, the restaurant offered Middle Eastern cuisine with a twist, sublime staff and the best calamari to have passed my lips.
And even though the restaurant was relatively quiet due to our late sitting and a local religious holiday, it managed to retain all its atmosphere and character, which certainly could not be said for many eateries.
SNOW BEFORE LUNCH
Only in Dubai can you kick off a Saturday with a 10.30am brunch in the Sheikh Mohammed Centre for Cultural Understanding, while temperatures push 40C, and then be on a ski slope surrounded by 22,500 square metres of snow in -5C before lunch.
Ski Dubai at the Mall of the Emirates, the first indoor ski resort to open in the Middle East, is genius. Super Passes start from £39 (AED 225) per person and grant access to the snow village, where skiers and boarders can hitch the ski-lift up the 200-foot mountain.
I was happily snowboarding, but what Ski Dubai offers that I found so refreshing is snow fun for non-skiers or snowboarders. With a luge, a zipline, zorbing, a live penguin exhibit, the whole family can give themselves an excuse to get their salopettes on and buy a hot chocolate.
My final night was capped perfectly with a memorable stay at the Ritz-Carlton Dubai. Upon entering the lobby, I was enveloped by the aura of the place, with rose petals littering the fountains and Mashrabiya-enhanced woodcarvings providing a stunning setting to relax.
After a visit to the sleek gym and spa, I lazed by the pool sipping a passionfruit mocktail, overlooking the beach before taking a dip in the Indian Ocean. Shutting my eyes, I could have been in a bath. As I bobbed up and down, camels wandered the shore as the epic city skyline rose up behind them – quite an image.
I took my departing meal at the Blue Jade restaurant, a pan-Asian jewel, where a shared sample menu threw up the black pepper beef, the coconut king prawns and ginger lotus leaf wrapped sea bass – simply delicious, flavoursome and wholesome.
On our final day, I visited At the Top, on the 124th floor of the Burj Khalifa, to take in the breathtaking 360-degree views of the city and beyond from the building itself. It is another Dubai must and access to the observation deck starts from £22 (AED 125) per person.
Then, it was back to the airport to bid this remarkable country goodbye. The one blanket theme that persisted throughout the trip was the astounding level of service I received at every juncture. On the Emirates flights, in all my hotels and in all the restaurants, the attention I received was above and beyond what is necessary without ever feeling intrusive.
As we landed in Glasgow, I thought back upon the unrivalled luxury treatment I had received. As a diner and a guest, I felt like a celebrity and, at times, Dubai felt like Disneyland for adults. It was very easy to tune into the Dubai vibe as a first-timer. I was made to feel like I belonged there – not just a tourist to be syphoned of money, but a guest in the home of a friend. I'll be visiting this friend again, that's for sure.
Return economy flights from Glasgow start from £425 per person for July departures.
Return business class flights from Glasgow start from £2,205 per person for July departures.
All prices are from TravelBag.co.uk and are bookable up until July 15.
Three nights at the 5* Al Maha Desert Resort & Spa, staying on a full board basis costs from £999 per person including direct flights with Emirates from Glasgow. Book by and travel by 15 July.
Three nights at the +5* Ritz Carlton Dubai, staying on a B&B basis costs from £580 per person, including direct flights with Emirates from Glasgow. Book and travel by 15 July. Upgrade to half board from £69 per person. Save up to £310 per couple.
To book these packages visit www.travelbag.co.uk or call 0845 543 6615.