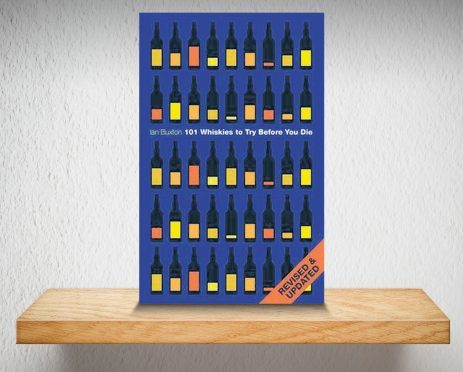 The issue I have with some whisky guides is that they often tend to focus on the bottles from the upper end of the market.
While these are whiskies I can enjoy reading about, unless someone else is willing to splash the cash, I'll not be able to taste them for myself.
What I like about this updated and fully revised version of Ian's popular whisky book is that it's not a list of posh drams or even a list of whiskies which have won awards across the world. It's simply his choice of 101 whiskies which he thinks you might like to try before you die.
There's no mention of rare, single-cast bottlings that you'll only find now in collector's cupboards or auction sites included in the book, instead this is all about bottles of the amber brew you will find for sale in either a supermarket, a good whisky specialist store or on the internet, and don't have to part with thousands of pounds for the privilege.
So, for example, Aldi's Highland Black 8 is included, a dram with a finish of malted fruit loaf which is priced at less than £15 a bottle.
Haig Club in its distinctive blue bottle and heavily promoted by David Beckham, also gets a page to itself which is interesting as it's really aimed at the non-whisky drinking market.
Non Scottish whiskies also feature in the book which is a great read, full of tongue-in-cheek humour. These include the wonderfully named Knob Creek whisky from Kentucky; Mackmyra from Sweden and Yoichi single malt from Japan, to name but a few and which I'd now like to sample please.
The book also includes space for the reader to write down their own verdict of each dram as they make their way through the book.
A desert island list of whiskies that will make you want to become a castaway.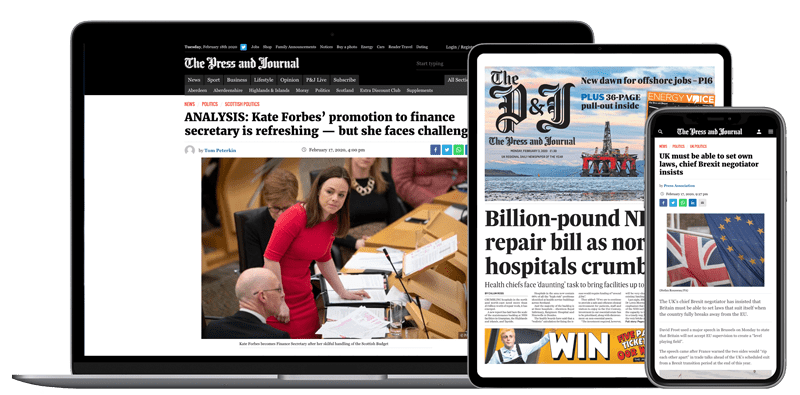 Help support quality local journalism … become a digital subscriber to The Press and Journal
For as little as £5.99 a month you can access all of our content, including Premium articles.
Subscribe