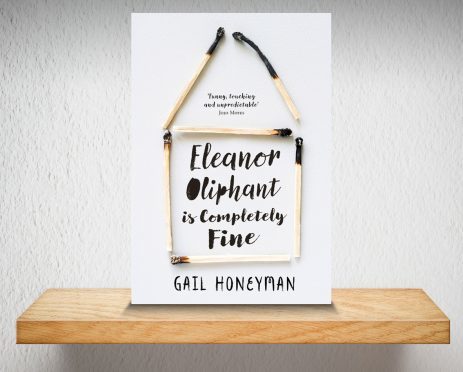 There are some books whose narrator is so well-written, so human and instantly engaging, that they have you right from the first line.
Such is the case with Gail Honeyman's Eleanor Oliphant. It's unremarkable as first lines go ("When people ask me what I do – taxi drivers, hairdressers – I tell them I work in an office"), but it subtly poses questions and tees up the most refreshing and heart-warming debut I've read in some time.
Eleanor has worked at the same boring job for eight years. She has the same routine: home to her council flat, the Archers and pasta with pesto and salad for tea.
On a Friday evening, she buys a margarita pizza and two bottles of vodka to see her through the weekend: "Monday takes a long time to come round."
Eleanor, who's 31, was in care through much of her childhood and has hazy flashbacks to a traumatic event.
Her mum calls on Wednesday evening from prison, and there's no love between them.
When scruffy new office IT guy Raymond and Eleanor see an elderly man take a tumble, it draws the two of them together into a tentative friendship that will eventually help Eleanor break free from her lonely existence and learn how to live.
Not only is she a joy to read as a character, brave, smart and funny, Eleanor will give readers some well-needed perspective on their own lives.