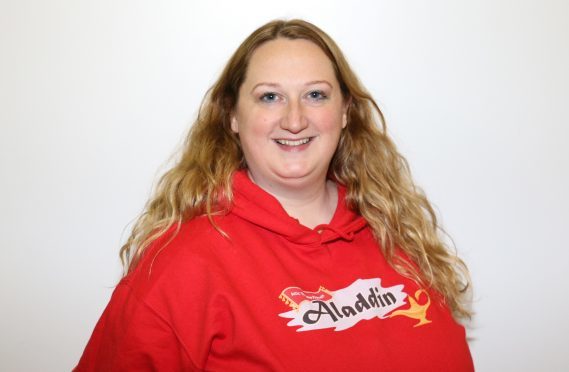 Sarah MacNay is one of the community members involved with the Tivoli pantomime Aladdin, which is until December 23.
When does your weekend start?
It starts on a Saturday night after a busy day at my dance school, the Aberdeen Academy of Dance.
Perfect night in?
Friends round, a bottle of wine and often some cheese.
Perfect night out?
A meal out then a trip to the theatre if there's something good on.
Ideal weekend partner?
My sidekick Emily.
Favourite weekend shopping destination?
Probably just a browse round a variety of shops.
Favourite place to walk?
Abroad. Near a port or in an old town.
Weekend you'd love to live again?
Dance show weekends.
Weekend you'd hate to live again?
Any weekend when I've been ill. I'm not good at it.
Perfect Sunday breakfast?
Continental breakfast with lots of buffet-type items.
Your cure for the Sunday blues?
Not working Monday mornings means I don't get Sunday blues.
Your dream weekend (if money was no object)?
A weekend away in a European city, drinking coffee during the day and wine at night whilst sitting in an on-street cafe.