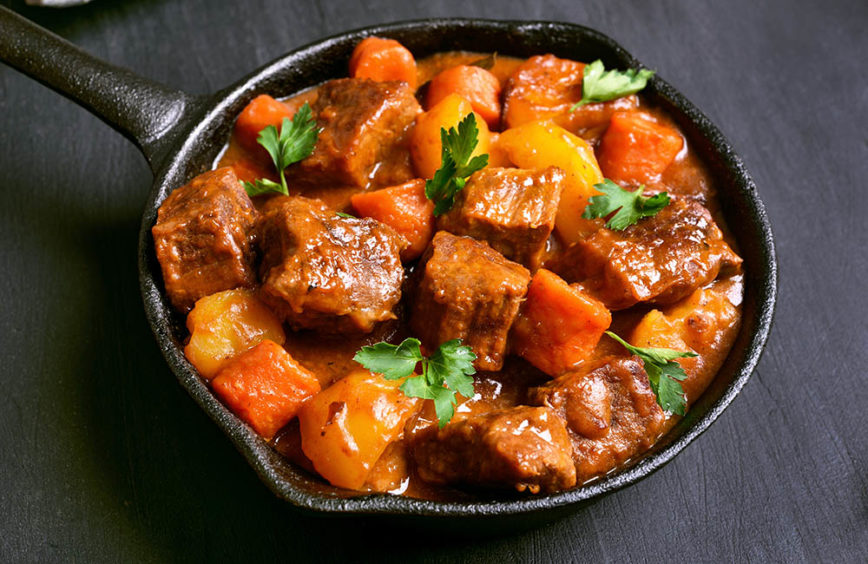 Beef dishes are topping the list of meals we are currently batch cooking for our families during lockdown. So, to celebrate Great British Beef Week (GBBW) which runs until April 30, we asked two female farmers to share their favourite beef recipes.
Great British Beef Week is organised by Ladies in Beef, a group that brings together women in the farming industry to promote the versatility, nutritional values and environmental benefits of Red Tractor Assured British Beef to consumers.
Its co-founder Jilly Greed said: "There are so many different cuts of beef which offer such variety and versatility and can be used in a plethora of different cuisines and recipes. It's great to see such community spirit shining through with households looking to cook for neighbours, focusing on reducing food waste and that the taste of beef is so universally enjoyed."
Ardross Beef Stew
From: Claire Pollock, Ardross Farm, East Neuk, Fife
Serves: 6-8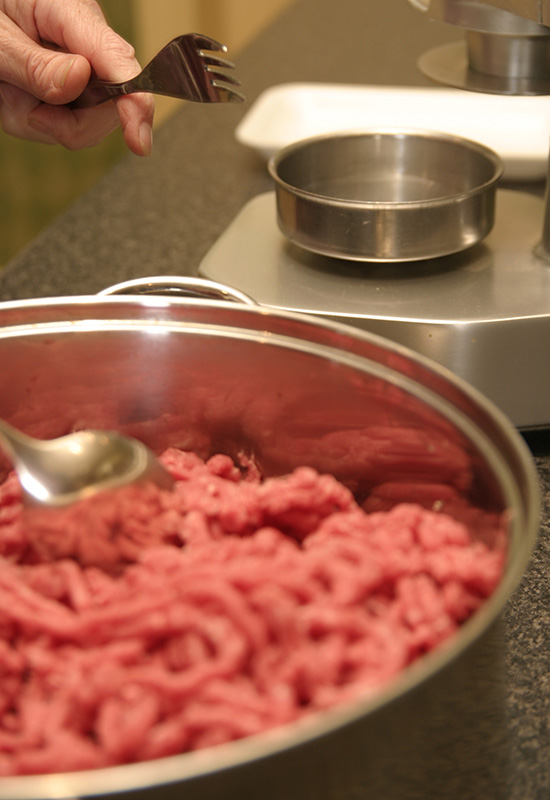 INGREDIENTS:
3lbs (or 1.5kg) stewing (diced) beef
2 teaspoons salt
1 teaspoon freshly ground black pepper
3 tablespoons beef dripping
2 medium onions, cut into 1-inch chunks
7 cloves garlic, peeled and smashed
2 tablespoons balsamic vinegar
1 ½ tablespoons tomato paste
85g  flour
475 ml red wine
475 ml beef stock
475 ml water
1 bay leaf
½  teaspoon dried thyme
1 ½  teaspoons sugar
4 large carrots, peeled and cut
METHOD:
Preheat oven to 160°C with rack in middle.
Pat beef dry and season with salt and pepper. In a heavy pot, heat 1 tablespoon dripping over medium-high heat until hot and shimmering. Brown meat in 3 batches, turning with tongs, adding one tablespoon more dripping for each batch. Do not crowd the pan. Transfer meat to a large plate and set aside.
Add onions, garlic and balsamic vinegar; cook, stirring with a wooden spoon to scrape brown bits from bottom of pan, about 5 minutes.
Add tomato paste and cook for a few minutes more. Add beef with juices back to pan and sprinkle with flour; stir with wooden spoon until flour is dissolved.
Add wine, beef stock, carrots, water, bay leaf, thyme, and sugar; stir with wooden spoon to loosen any brown bits from bottom of pan and bring to a boil.
Cover pot with lid, transfer to preheated oven and braise for 3 hours.
Taste and adjust seasoning if required.
Let cool, then store in refrigerator overnight or until ready to serve. This stew improves in flavour if made at least 1 day ahead. Reheat, covered, over medium heat or in a 175°C oven.
Highland Beef Meatloaf
From: Grace Noble, Aberdeenshire Highland Beef, Banchory, Aberdeenshire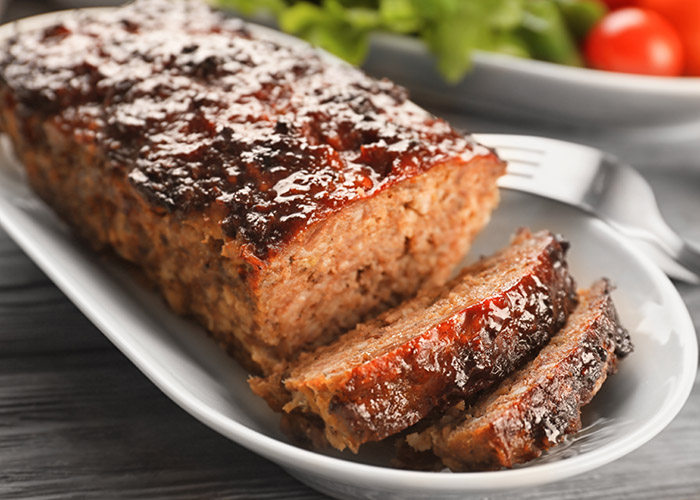 INGREDIENTS:
1lb (or 450g) mince
1 pack diced smoked bacon
10 butter biscuits smashed
2 fresh eggs
A little milk for mixing
METHOD:
Combine all the ingredients into a bowl and mix until it resembles sausage meat/stuffing mix.
Press into a tinfoil lined tin allowing for foil to cover the top of the meat loaf.
Place into oven for 1hr 30mins at 180°C and then open the foil on top and place back in the oven for a final 30mins to brown up the meat juices on top.
Remove the loaf from the tin and leave to cool on the cooling rack, keep refrigerated and slice prior to service.
Why not double the ingredients and make two loaves in one batch and you can freeze one for another day? You will love it!