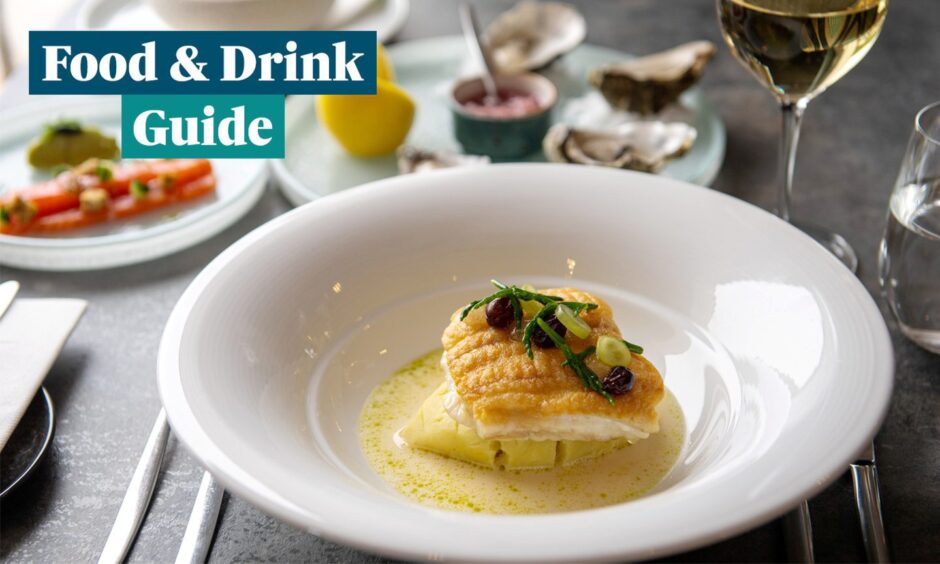 The number of independent food and drink businesses in Stonehaven has impressed me ever since I did some research on the town.
Serving everything from coffee, homemade pancakes, traybakes and ice cream to fresh pies, seafood and beer, I can't help but wish I wasn't based so far away from the area. I would be stopping by every other weekend.
For that reason, I have listed my top suggestions for anyone after food and drink in Stonehaven. And be sure to visit the businesses hungry…
Breakfast
8am to 11am
Molly's Café Bar is arguably one of the town's most popular hospitality venues.
While I've mentioned the business as my 'breakfast' recommendation, I'd urge you to visit at any point throughout the day — whether it be for lunch, dinner or some booze.
However, the breakfast offering does look particularly inviting, to say the least.
Choose from a full Scottish, vegetarian or gluten-free breakfast, as well as filled rolls, pancakes, smoked salmon and more.
Coffee and cake
11am to 12pm
Moving swiftly on to coffee and cake, The Old Pier Coffee House is a must.
Here, not only can you enjoy fabulous coffee and patisserie such as croissants, puff pastries and bakes, but also views over Stonehaven Harbour.
The venue is open from 9am to 5pm daily, so there is a big window of opportunity to head inside, meet the team, and relax.
Lunch/brunch
12pm to 3pm
When it comes to lunch or brunch, your options go on, and on, and on.
I struggled to whittle down my top picks. However, the first had to be Seafood Bothy — and anyone that has tried a dish from the stall will understand why.
While the menu differs depending on what stock is available, you may see lobster and prawn rolls, langoustine tails and Cullen skink being served out of the retro horse trailer.
But if you'd rather sit in for a meal, then The Captain's Table (based in The Ship Inn) should be considered.
The family-run restaurant ensures there is food to cater for all tastes on the menu, and you're guaranteed superb quality.
Speaking of superb quality, it doesn't get much better than the produce sold at The Bay Fish and Chips.
I'm embarrassed to admit that I'm yet to place an order with the business yet. It's on my must-visit list, trust me.
However, having heard so many fantastic things about the team's food from colleagues and friends, I had to add it to this list.
Snack
3pm to 6pm
After you've had a wander round the streets and harbour and worked off your lunch, you may be feeling rather peckish.
To that I'd say pay a visit to Charles McHardy Butchers on Market Square. Well, if you're a fan of pies and sausage rolls, that is.
Elsewhere, there's Replenish, which offers a selection of refill and zero waste produce and products.
You'll find bread, kombucha, cheese, fruit, veg and honey, to name a few items.
Be sure to ask the team if there are any freshly-made treats on offer the day you stop by. Fudge and tray bakes are available on occasion.
Dinner
6pm to 8pm
Dinner, again, is a tricky one. Why's that? Because there are so many places to choose from.
First up, I'd encourage anyone after a meal that's more on the 'fancier' side to head over to Tolbooth Seafood Restaurant.
There are countless mouth-watering starters, mains and desserts on the menu. However, please be aware that the business is closed on Sundays and Mondays.
I understand that fish and chips are the way to a number of people's hearts. If you fall into that category, then the Redcloak Fish Bar is sure to satisfy your cravings.
Other than a haddock supper, there's also a wealth of other chippy/chipper favourites such as burgers, chicken fillets, battered sausage, pies, and so on.
Over at Tandoori Haven, this is the place to be for lovers of Indian cuisine.
The award-winning restaurant, which opened its doors in 1992, serves both traditional classics and signature dishes that apply Eastern flavours with a Western twist.
Drinks
8pm to late
Given that the day will likely have been hectic, you may want to sit back and relax with a cold beer.
If that's the case, then pop in past The Marine Hotel — part of the Six Degrees North family.
If you're after somewhere with more wines, gins and cocktails, then consider ordering a few drams at Number 44 Hotel & Bar.
It is open from 8am to 11pm Sunday to Thursday, and 8am to 1am on Fridays and Saturdays.