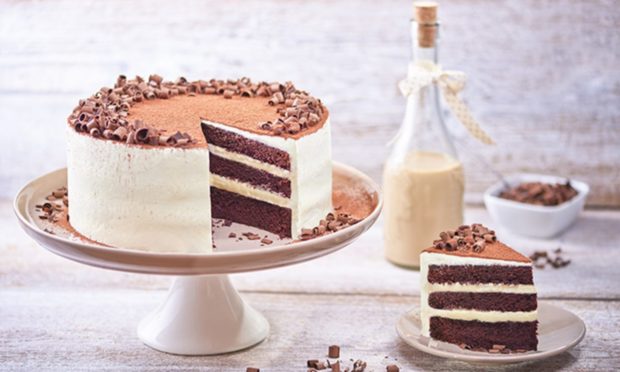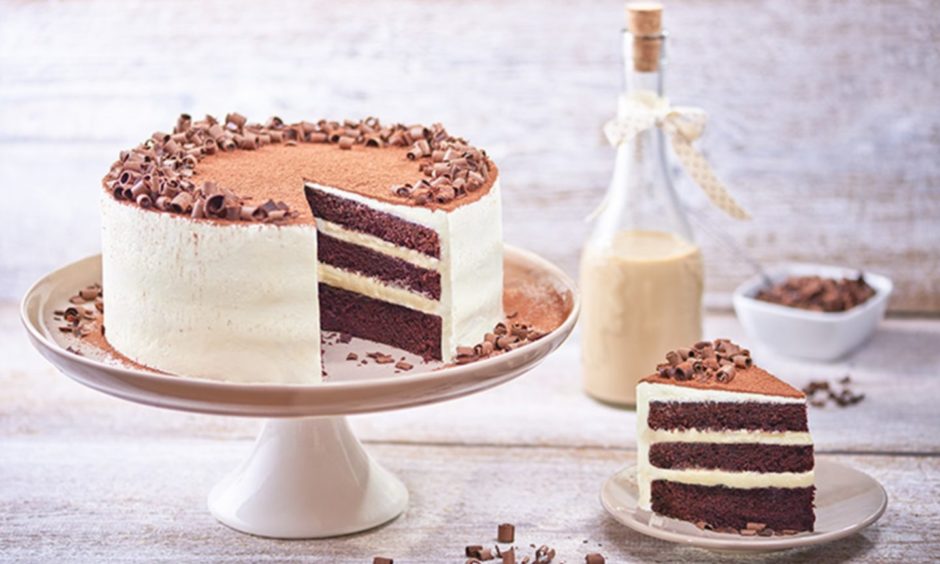 If you're looking for a showstopping chocolate surprise to impress your friends and family, this is just the cake to do so.
There's nothing quite as satisfying than making the perfect cake that not only tastes incredible, but it looks the part, too.
With its layers of chocolate cake and Irish cream icing this bake is a great way to work on your layering skills and indulge all at the same time.
It is a heavier bake, and rich in flavour, but would pair well with some runny pouring cream drizzled all over it.
A dollop of vanilla ice cream would also hit the mark to balance out this indulgent delight.
This recipe, provided by Stork, takes less than an hour to prep and bake, so you won't have to wait too long to get a slice or two.
If you enjoy making sweet treats then have a look at our other recipes here.
---
Irish Cream chocolate cake
(Serves 10)
Ingredients
220ml semi-skimmed milk
2 tbsp lemon juice
165g Stork
330g caster sugar
3 large eggs
260g plain flour
1 tsp bicarbonate soda
70g cocoa powder
For the icing:
200g Stork
400g icing sugar, sifted
30ml Irish Cream liqueur
1 tbsp cocoa powder
30g dark chocolate curls
Method
Mix the milk and lemon juice in a jug. Put aside.
Place the Stork and sugar in a mixing bowl and cream together until light and fluffy (approx 1 ½ min with electric hand mixer). Add the eggs one at a time, beating well after each addition.
Sift in the flour with the bicarbonate and cocoa powder and fold in until well blended. Add the milk to the mix and stir until smooth.
Place the mix in 3x20m (8 inch) greased and lined round cake tins. Bake on middle shelf of oven 180C, Fan 160C, 350F, Gas Mark 4 for about 20 minutes.
Prepare the icing. Beat together the Stork and icing sugar until light and fluffy.
Add the Irish cream liqueur a little at a time beating well after each addition until the mixture is smooth.
Trim the tops from the chocolate cake levelling using a sharp serrated knife if necessary.
Set the base layer onto a serving plate or cake board. Layer the cake, sandwiching each layer with the icing.
Using a palette knife coat the sides and top of the cake with the remaining icing.
Decorate the top of the cake with a light dusting of cocoa powder and the chocolate curls around the outside edge. Serve.
---
For more in this series…
Sweet treats: Indulge in this chocolate hazelnut layered cheesecake
Sweet treats: Enjoy Raymond Blanc's flourless chocolate mousse cake recipe