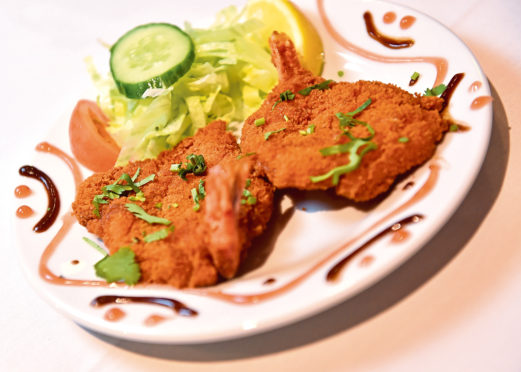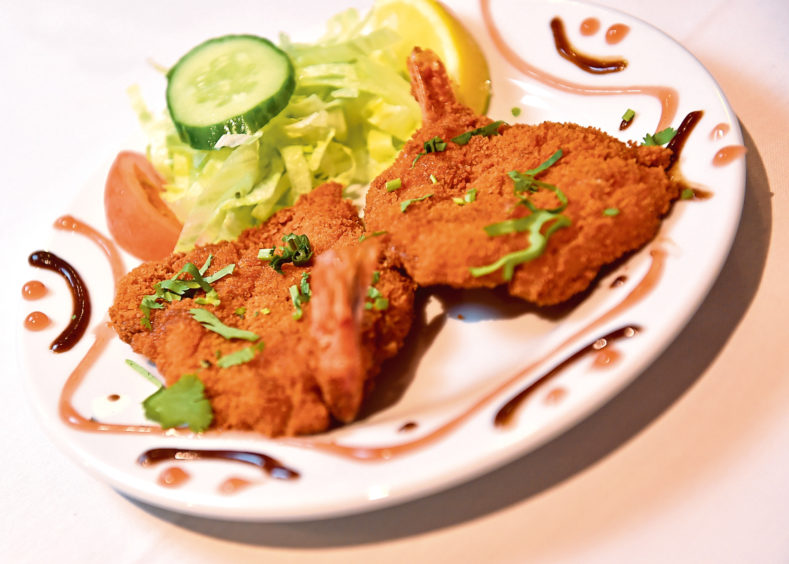 Peering through the driving sleet on a freezing Saturday night, we felt like travellers of bygone days scurrying towards a welcoming haven which glinted ahead in the dark.
It is a comforting scenario which has been a saviour down the ages for weary, hungry folk in need of a meal and some warmth.
This time the twinkling lights in the distance belonged to Dyce Tandoori, which is just a short drive from the centre of Aberdeen.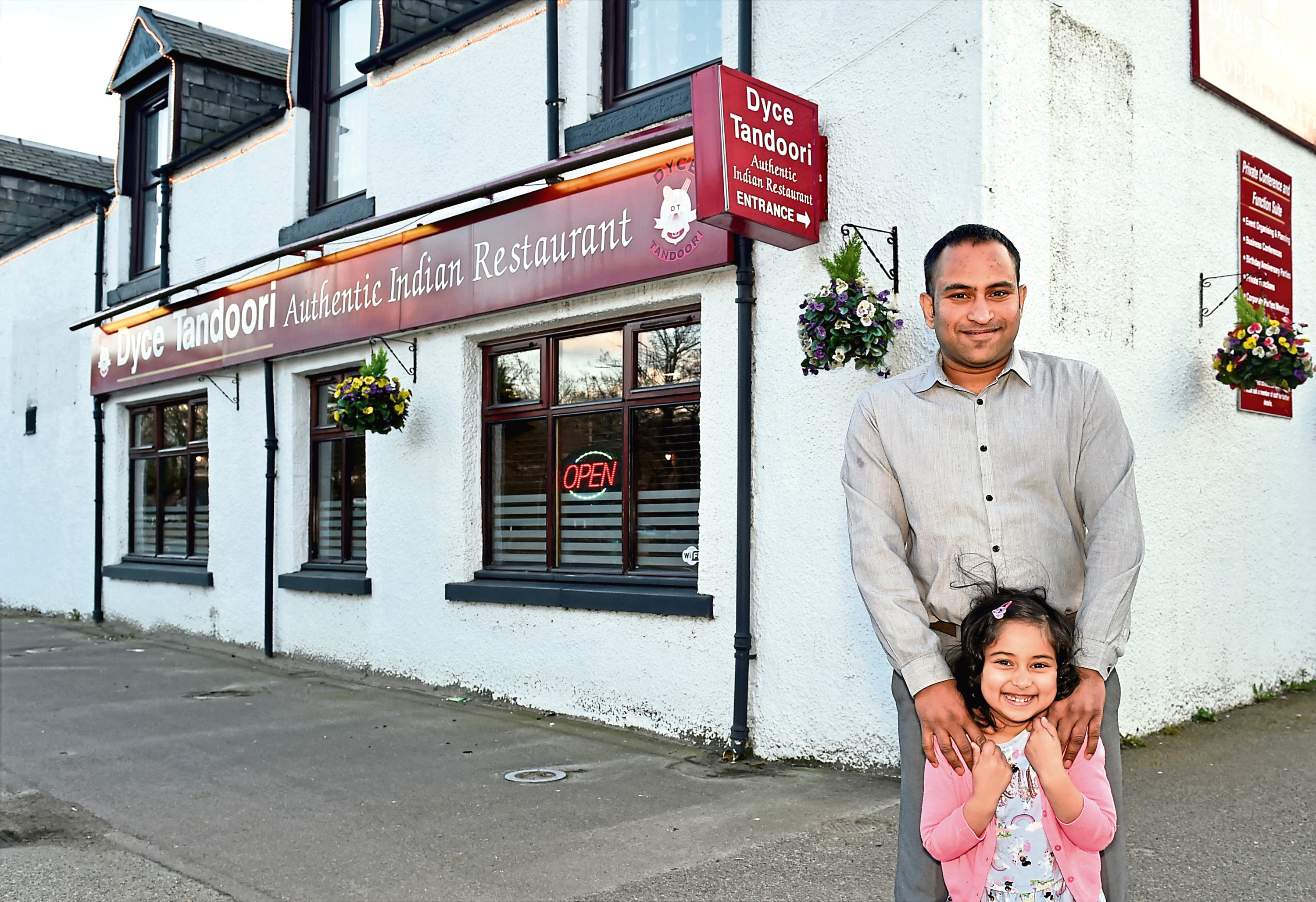 It has been a popular haunt for curry lovers in recent years and sits in what looks like an old pub. The decorative lights following the outline of the building reminded us of Christmas, which made it look even more appealing so we pulled in to the car park without further ado.
Britain's love affair with curries is as strong as ever. I saw a survey which stated they were number one in a top-10 list of our favourite British suppers, edging out fish and chips, would you believe.
Just for the record, bangers and mash, spaghetti Bolognese and stew and dumplings followed up behind.
And Saturday is often the night for our dose of this hot and spicy comfort food.
Amazingly, written records of curry recipes in Britain go back to 1758 – with a reference to "curry the Indian way" – but even the Romans loved spicy ingredients such as ground tumeric, cumin, coriander, ginger and dried chillies.
As we walked in, we found ourselves right in the middle of the carry-out waiting area and had to pick our way through waiting customers to reach the dining area. It was slightly off-putting but the fact that there were a fair few people waiting for carry-outs was a good sign of Dyce Tandoori's popularity.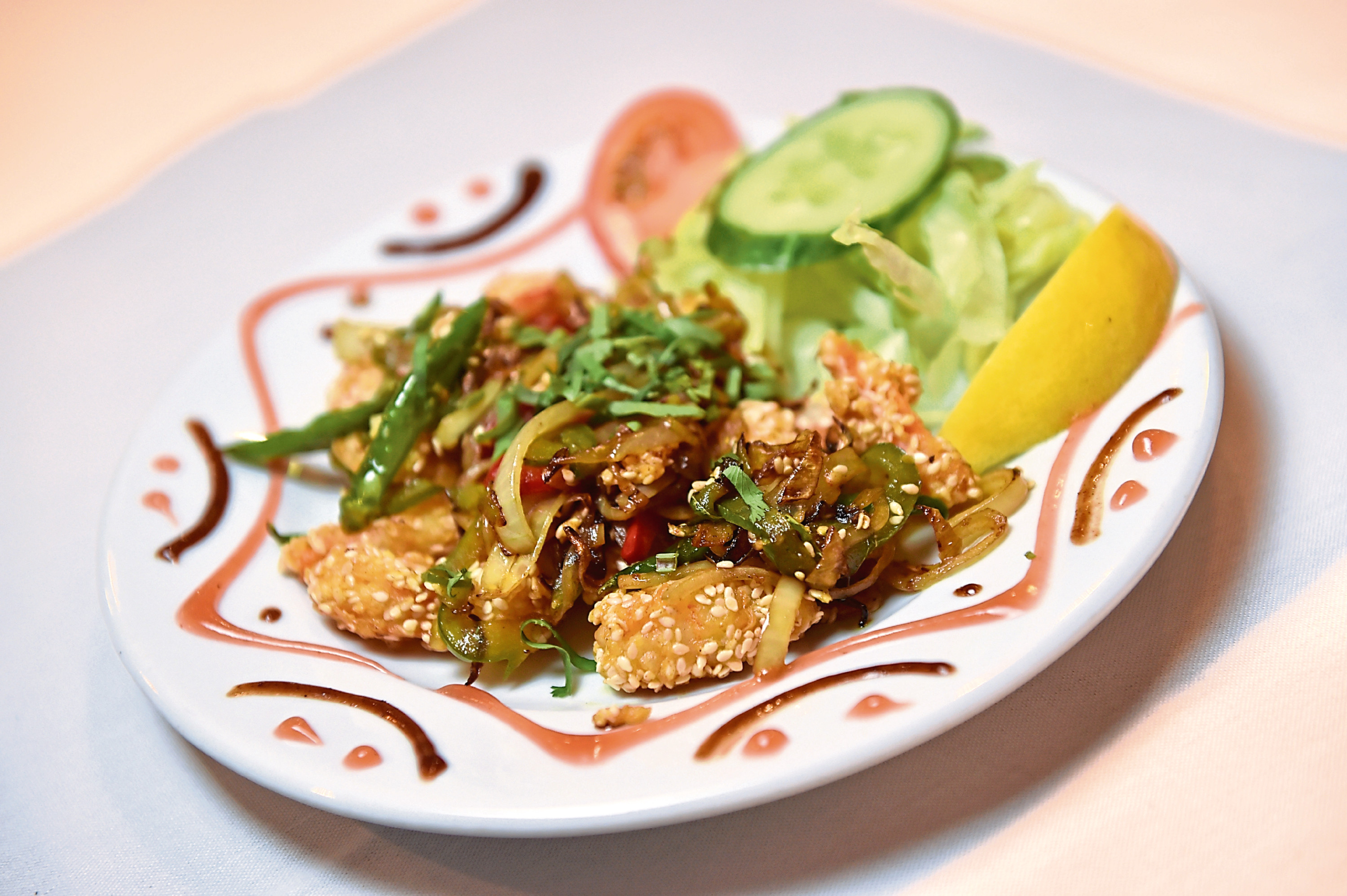 There was also a good smattering of diners in the main restaurant area, and we took up our seats close to another group of four. The atmosphere was very convivial.
The most attractive features of the decor were the rows of traditional ceiling lights in coloured glass.
The staff were wonderfully friendly and attentive throughout our visit, which is always encouraging.
They have put a lot of effort into covering all bases on the menu with a range of traditional and chef-special dishes. I am addicted to baltis, with their rich and distinctive thick sauce which packs a big punch, but decided to follow a different track this time.
We opted for two different prawn variations for starters, and for extra spice we added delicious samosas. As an appetiser, they brought crispy poppadums and a nice range of sauces for them, and the starters to follow.
Taal Jhinga is a dish of tiger prawns cooked in sesame seeds and tossed in onions and fresh cream. It was an exotic beginning.
I chose King Prawn Butterfly where the prawns are split open, laid flat and dipped in breadcrumbs. For me, the prawns were a little dry and overpowered by the heavy coating of breadcrumbs, but that's just a matter of personal taste.
My wife's choice for mains was Murgh Masala – chunks of marinated spicy chicken breast barbecued in a clay oven and cooked in a sauce with minced lamb, and garnished with salad, nuts, sultanas and fresh cream.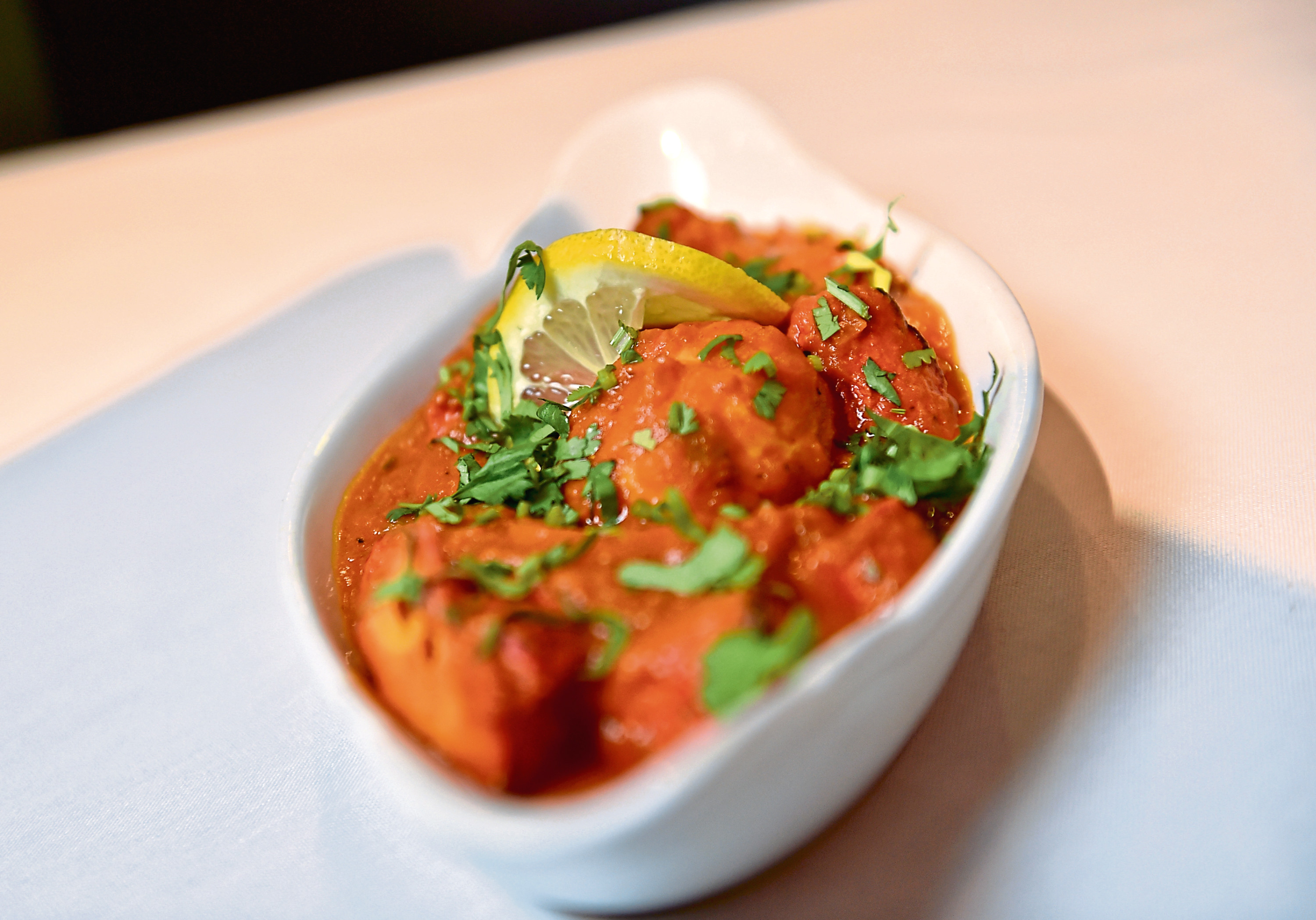 It was a colourful, opulent dish presented in its own, special pot.
For me, an equally colourful and beautiful Chicken Tikka Bombay – cooked with onions, tomatoes and potatoes, with a whole boiled egg, in a medium spicy sauce and garnished with coriander. Pilau rice and delicious paratha bread completed the picture.
Both were very satisfying dishes, but the king of curries, for me, is still the powerful balti. As always, curry aficionados will be divided over this – that is the beauty of this cuisine.
As we left, one of the waiters was telling us about a free drop-off and pick-up service for Dyce Tandoori diners on Friday and Saturday nights. That is quite a service – a real appetiser, in fact.
The restaurant
Dyce Tandoori
273 Stoneywood Road, Aberdeen AB21 9JS
t: 01224 710303
w: www.dycetandoori.co.uk
The bill
Meat samosa £3.95
Taal Jhinga £5.95
King Prawn Butterfly £5.95
Murgh Masala £9.95
Chicken Tikka Bombay £9.95
Plain paratha £2.95
Pilau rice £3.25
Drinks £10.40
Total: £52.35