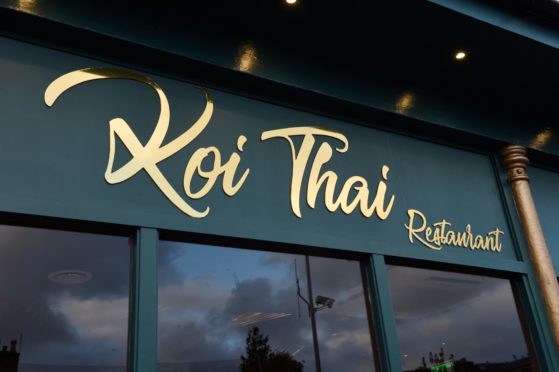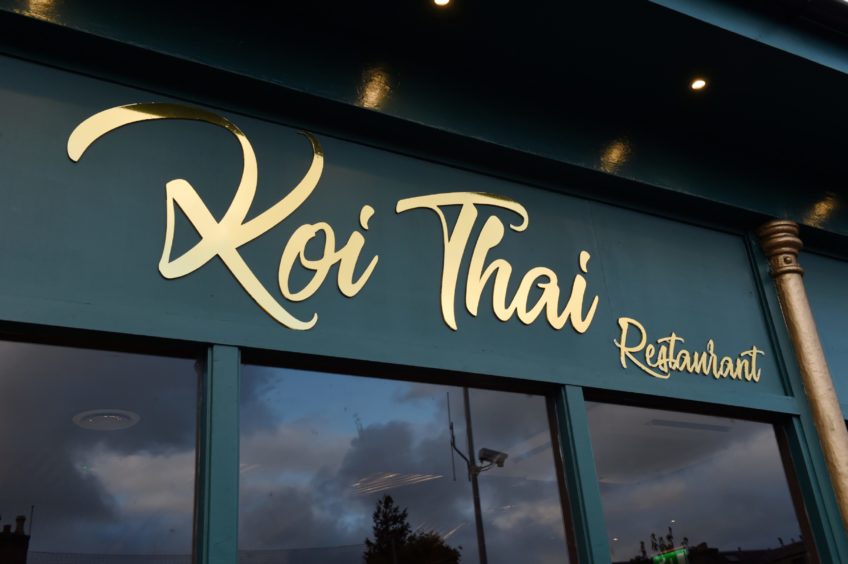 When I was a student living on Rosemount Place, I'd often pop into the Co-Op up the road for a tin of beans and a loaf of bread – the staple diet of any self-respecting young scholar.
But residents in the area can expect to find more exotic delicacies in the same building, as it now houses a Thai restaurant.
And judging by how busy it has been every time I've passed since it opened, it's clearly what Rosemount was in serious need of.
Koi Thai has been opened by the same people who have the small Thai restaurant behind Hazlehead Park in the city, and the owner told us they have been incredibly busy since opening a few weeks ago, after a soft launch period before then.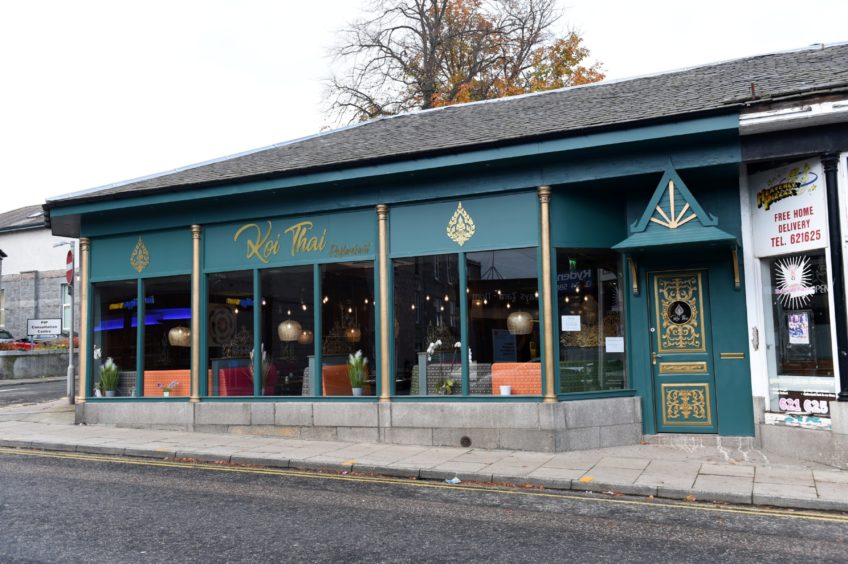 We were given a warm, friendly welcome when we arrived for a spot of Sunday lunch, and most of the tables were full.
We were seated at a window booth, which was fantastic for people watching.
An intricate stitched elephant pattern ran through the cushions at our backs, while an ornate latticed lampshade lit up proceedings.
The interior has nods to Thai tradition all around, with a beautiful swirling koi carp painting to the rear of the dining room, a photograph of the Thai royal family and a giant picture of a Thai buddha statue filling another wall.
The menu offered two courses for £12.95, which is very reasonable. There were eight starters to choose from and 10 main courses.
I liked the sound of a lot of the dishes, but had little idea what they were going to be like, so it was fun to experiment.
Our two young children were even more in the dark. One will try most things but the other is very fussy so we tried to choose as carefully as we could.
There is no separate kids' menu and, after asking, we were told they could do two smaller courses for the kids for half price.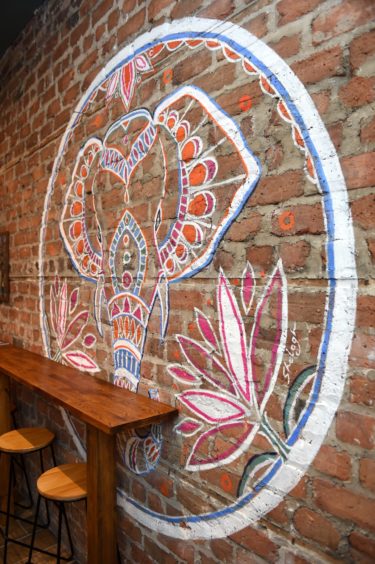 We decided to mix and match so there would be plenty of choice for everyone, so we chose grilled pork on a skewer, grilled spare ribs and two sweetcorn dishes: paper corn and tod mun khao poad.
Everything was simply done and plainly presented with no airs and graces. The skewered pork was nicely cooked in Thai spices and milk and was livened up by the accompanying chilli sauce.
The grilled spare ribs came with a barbecue sauce and were the highlight of the four starters, while the two sweetcorn dishes were quite interesting; the paper corn is whole baby corn stuffed with crushed peanut and pickled turnip wrapped in rice pastry, crisp fried and served with sweet chilli sauce. It was a bit like a spring roll and definitely needed the flavour of the sweet chilli sauce to bring it to life.
The tod mun khao poad was deep-fried sweetcorn blended in red curry paste and served with sweet chilli sauce and I really enjoyed the texture and flavour of this starter.
All main courses are made with either vegetables, tofu, meat or prawns, which is a great option when your group contains both carnivores and vegetarians.
I was pleased with my choice of Thai green chicken curry, which was delicious. It was light and packed full of flavour. There was a kick but this was counteracted by the sweetness of the coconut milk. I really enjoyed this dish and could have eaten the same amount again.
My wife praised her choice of tofu with stir-fried vegetables and cashew nuts in a sweet and sour sauce, while my son's sweet and sour chicken stir-fry with noddles was a hit with both of us.
There was a bit of confusion with my daughter's order, as we'd asked for plain noodles and plain rice with some vegetables (she's the fussy one). But what came back was rice noddles mixed with fried egg and veg. She declined even to try it but, I must say, I loved it. It tasted fantastic and, again, her loss was my gain as I cleared her plate.
The kids rounded things off with sticky toffee pudding and ice cream, which was met with a double thumbs up from both.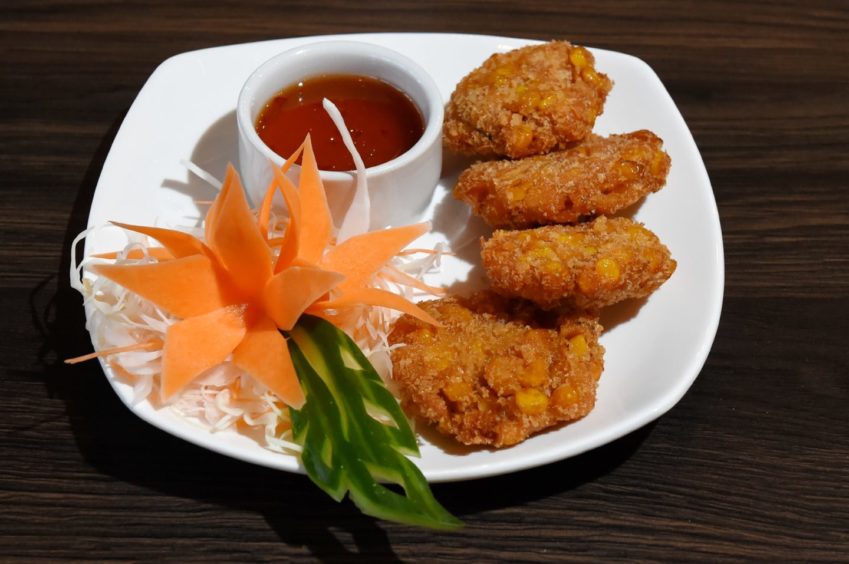 The restaurant is still awaiting its alcohol licence so it only serves soft drinks. But this is not a problem with a supermarket directly across the road, and the charge for corkage is minimal.
We had a lovely Sunday lunch at Koi Thai. While I would have liked slightly bigger portions, it was lunchtime rather than an evening meal. And having looked at the evening menus, I definitely plan to return and sample the huge choice on offer – including the Thai street food.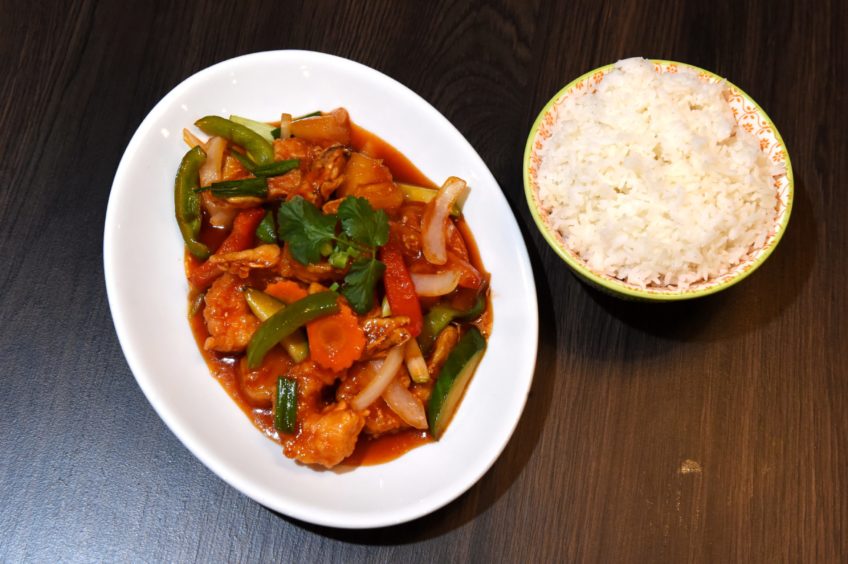 The only minor grumble was a couple of mix-ups with the orders and our bill charging us twice for our food. But I put those down to teething problems and the waitresses were absolutely lovely and more than made up for that when we alerted them to it.
I predict the old Rosemount Co-Op will continue to thrive under its new Thai owners. We certainly won't be "Koi" about going back for second helpings.
The restaurant
Koi Thai Restaurant
104-106 Rosemount Place, Aberdeen AB25 2XN
t: 01224 478900
w: www.koithairestaurant.com
The bill
Two-course lunch x 2 £25.90
Kids' two-course lunch x 2 £12.95
Kids' sticky toffee pudding x 2 £10
Wine corkage £5
Fresh orange juice £2.20
Total: £56.05