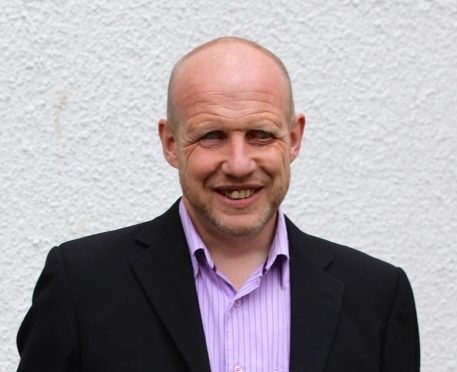 This month, I'd thought I'd give a wee insight into the rock'n'roll life I have when away from the day job, and also to ask, where does the hour go?
This of course refers to the last weekend in March when the clocks sprung forward, and I, for the first time ever, consciously lost, and really missed that hour.
I had an early start on the Friday before the advent of British Summer Time, when I got up at 5.15am to attend BNI Aberdeenshire, a local networking group, which is proving to be profitable for NESS as it introduces the charity to more people.
On the Saturday I attended The Spina Bifida/Hydrocephalus Ball at The Altens Hotel, and this is where the lost hour went walk about.
I was competing in the RunGarioch 10k at 10.30am on the Sunday, so I soberly left the function room at 12.55am but reached my hotel room at 2.03am!
So, according to my talking smartphone, in walking a few steps to the lift, waiting a moment or two for it, and a slight walk along a corridor, I managed to lose a whole hour of important sleep time.
Where did it go and will I ever get it back?  I can't wait until October when this wrong rights itself – or does it?
I was performing that weekend for Breakneck Comedy at Durris Village Hall. I think there may have been more people at the networking event than Durris, but as they say, the show must go on, and whether it is for one or one hundred, they deserve the same preparation.
I keep telling myself Kevin Bridges must have had to start this way, although, I can safely say, he's not played Durris.
But despite being small in number, they were large in their appreciation and impressive in their number as they rushed to my aid when I almost fell off the stage on my exit.
Guess my gigs now have something in common with air travel, only fit agile folks can sit in the front row.