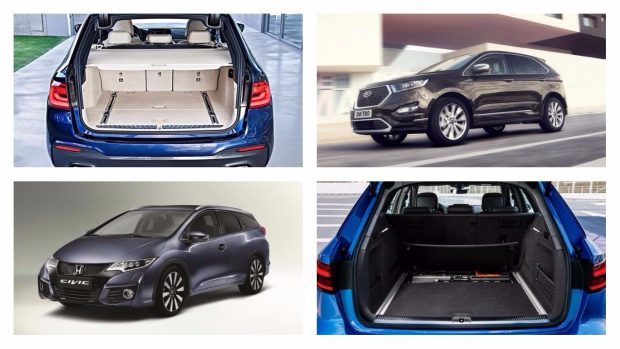 Everyone has their own list of must-haves when buying a new car.
While some concentrate on how many miles to the gallon they get, others want a car with a boot that will fit everything you could possibly need in it.
If you fall into the latter category, we've saved you some time and picked out nine cars that give you a lot of space for your money.
1) Dacia Duster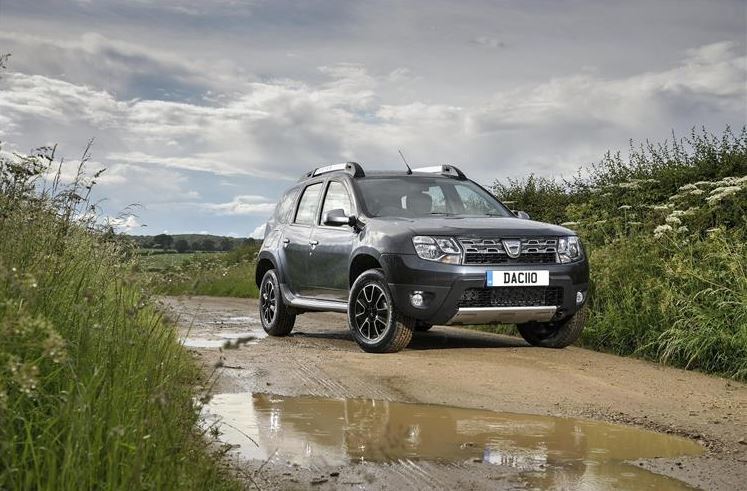 The Dacia Duster continues to offer a trendy compact five-door SUV crossover for supermini money. Key recent improvements have kept it current and its reliability and excellent pricing still makes it a favourite with families.
Inside everything's been decently put together and the boot's a decent size, offering 475-litres in the 2WD model, much bigger than the 416 litres you'd get in a rival Skoda Yeti.
Bear in mind though that with this Dacia, that figure falls to 408-litres if you go for a 4×4 model, courtesy of this variant's proper full-sized spare wheel. Drop down the rear bench (which split-folds only on plusher models) and you can increase that figure to 1,636-litres.
As for rear seat accommodation, well, there's actually more space here than you'd find in most compact 4x4s, with reasonable levels of head, leg and shoulder room for two and, on shorter journeys, even for three.
2) Skoda Superb Estate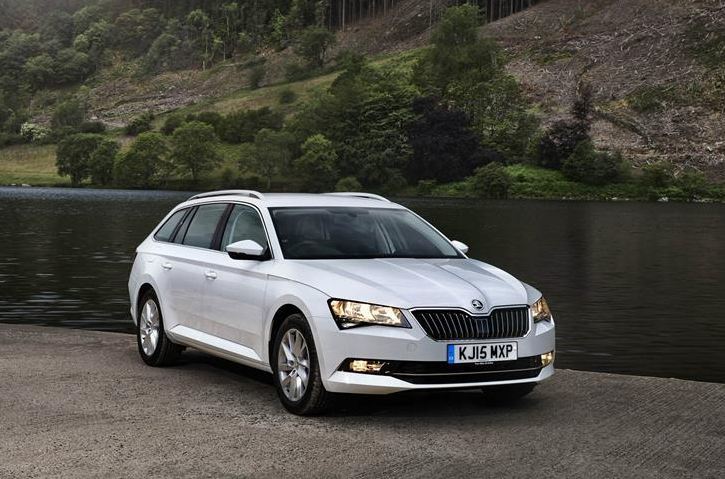 If you want a really big estate car that doesn't come with the kind of premium pricing you'd get with station wagons from Volvo or the top German brands, then here's not much to touch Skoda's Superb.
This third generation version is even larger than its predecessor, yet more efficient and better equipped. If you're looking in this segment, you'd probably like one.
At the back there's a big 660-litre boot with the seats up and nearly 2,000-litres of space with the rear bench folded down. We're almost into large MPV territory here. Al this from a smart executive-style estate.
3) Honda Civic Tourer
The Honda Civic might just be at its best in sleek Tourer guise.
Inside, you get probably the best one-handed seat folding operation in the business – Honda's Magic Seats system.
Granted, it probably wouldn't impress David Blaine but it'll impress your neighbour. The interior boot floor of the Civic Tourer has been raised compared to the hatchback to create a completely flat area when the seats are folded down. You get 624 cubic litres of boot volume with the rear seats in place and up to 1668-litres when they're folded.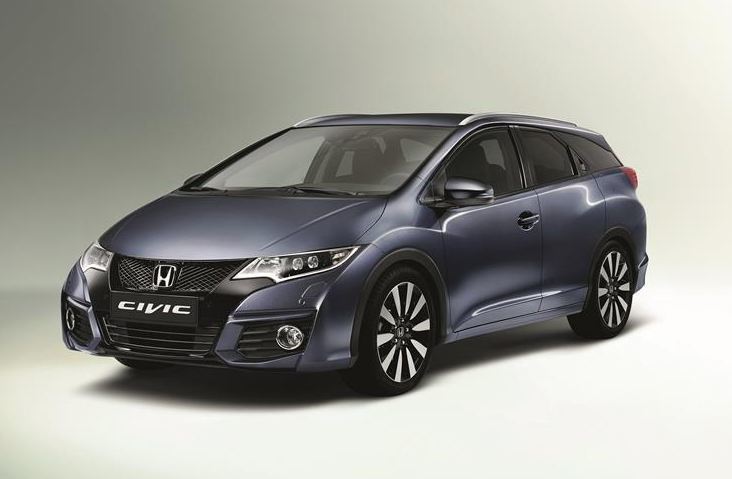 There is also a very handy hidden compartment perfect for storing the tonneau cover when it's not needed. Furthermore, there is additional under-floor storage in the boot, which makes carrying tall objects in the boot easy, plus the height of the loading lip has been reduced by 137mm compared to the Civic hatchback. It's all been very well thought through.
4) Land Rover Range Rover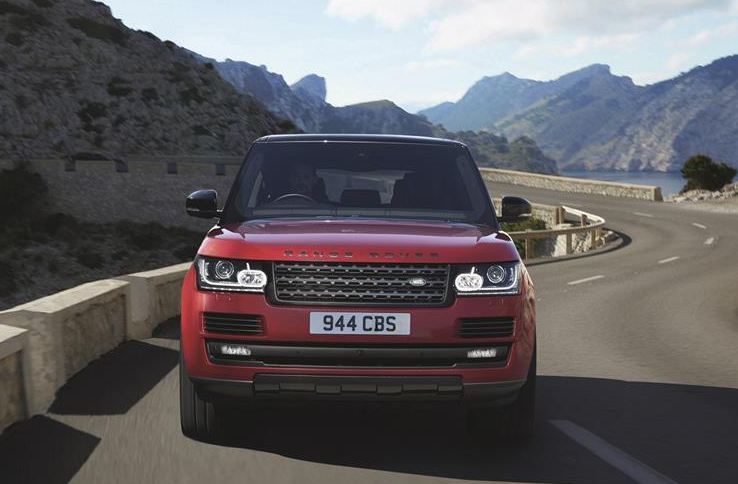 So many cars claim to be unique but the Range Rover really is, continuing to set the standard in the super-luxury SUV sector.
Luggage room has been thought about with 505-litres in total on offer, plenty of space for all your belongings.
5) Volkswagen Passat Estate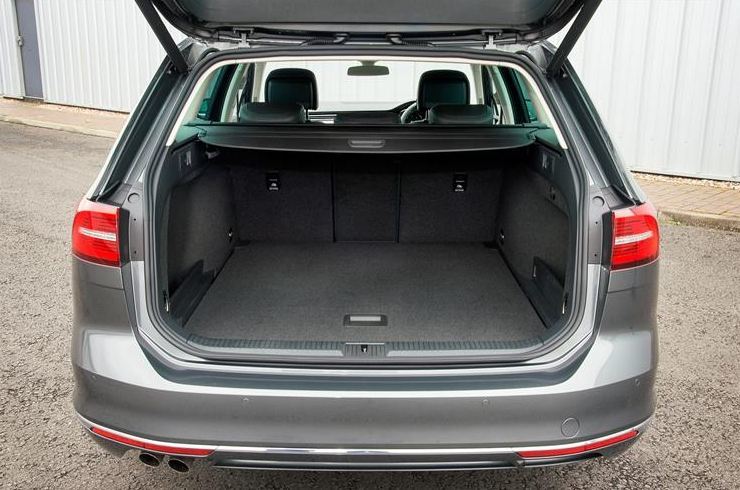 The Volkswagen Passat Estate really brings the goods in its eighth-generation guise. It's slightly shorter, but the longer wheelbase means more space for passengers and cleverer packaging ups the luggage capacity from 603 to 650-litres with all the seats in place.
Fold the seats down and that extends to a huge 1,780-litres. Big storage bins in the doors and centre console add everyday utility to the cabin.
6) BMW 5 Series Touring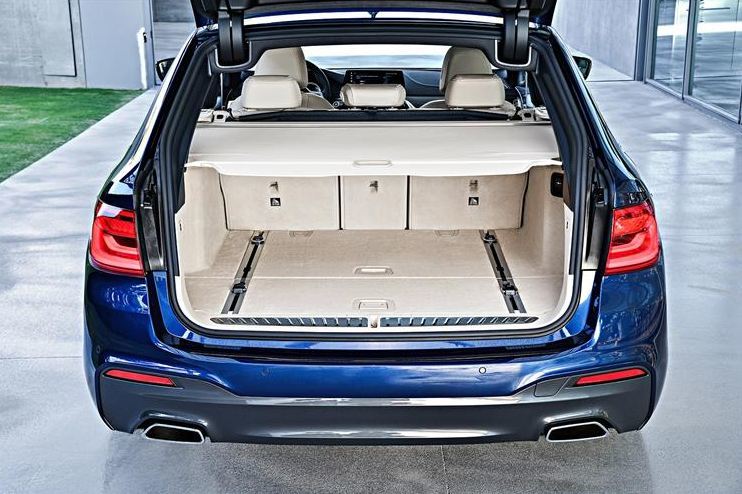 Big estate cars have come a long way from their utilitarian roots and the seventh generation BMW 5 Series Touring is a good example of just how far.
Air suspension at the rear offers composure with a big load onboard and you'll be able to fit plenty in one in thanks to a 570-litre capacity.
The engine range is now even more efficient and the smartened styling, though formulaic, has definite elegance. It may even be sharper than the saloon's.
7) Ford Edge Vignale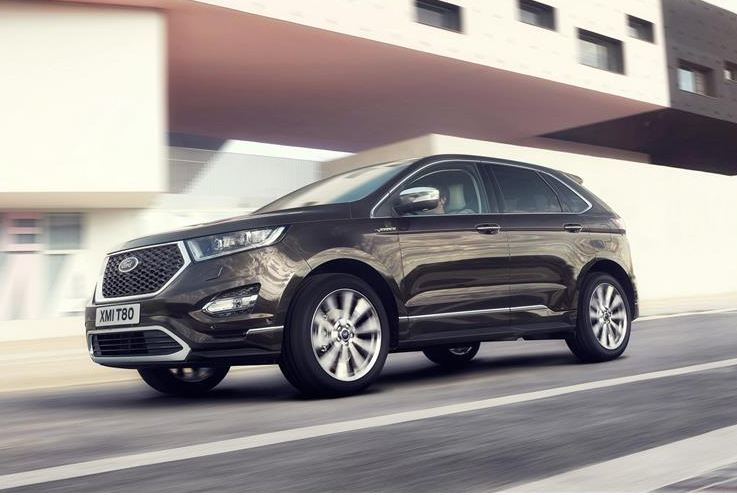 Just how far can you push the limits of brand equity in the large SUV segment? Ford is testing that with this model, the Edge Vignale, a top-spec version of its surprisingly appealing family 4×4. It comes with just about every extra imaginable, plus a bespoke stitched leather interior.
But the feature we are interested in is the boot – which is huge. There's 800-litres of space if you pack to the roof.
8) Citroen SpaceTourer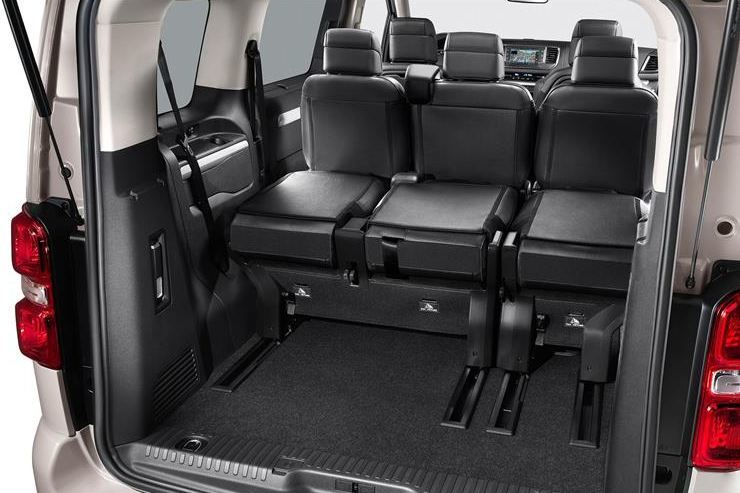 Thinking of buying a People Carrier with room for up to seven people? Well, what about if, for not much more, you could get yourself a smart-looking one with space for up to nine folk?
That's what's on offer from Citroen's appealing-looking SpaceTourer MPV.
Under the skin, this MPV utilises the acclaimed 'Efficient Modular Platform 2' (EMP2) chassis, one of the things that enables this model to offer so much interior space. There's room for up to 9 spacious seats with 1,500 litres of boot space – or up to 4,900-litres of luggage space if you take out the removable seats.
9) Audi A4 Avant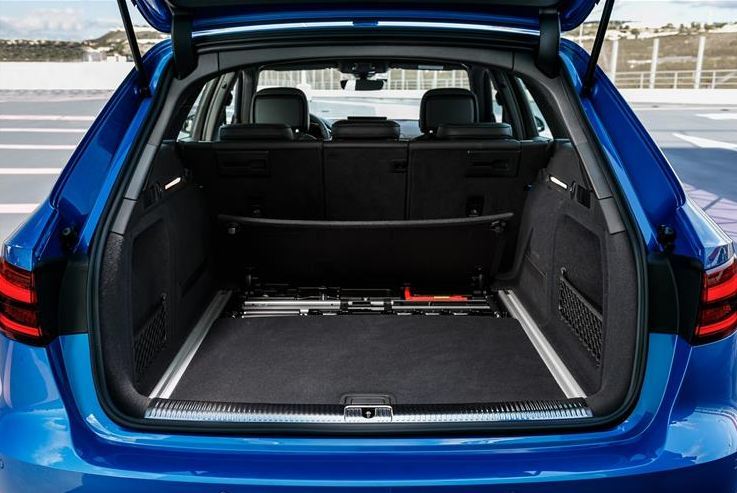 The fifth generation Audi A4 Avant is class-leadingly efficient, hi-tech and, yes, practical. As for practicality, well this estate variant offers a class-leading 505-litre boot, extendable to 1,510-litres if you wish.