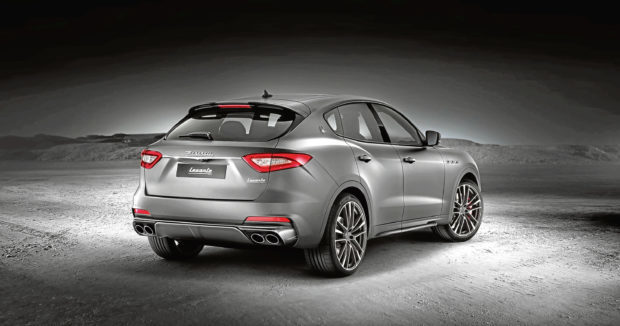 Maserati has revealed a new halo model of its Levante SUV. Named the Trofeo – Italian for trophy – it packs in a 3.9-litre Ferrari V8 producing a staggering 582bhp and 538lb/ft of torque.
It was revealed at the New York motor show, just hours after Jaguar announced a high-performance SVR version of its F-Pace SUV.
The Trofeo is capable of challenging some of the world's fastest SUVs, with a 187mph+ maximum speed second only to the Bentley Bentayga.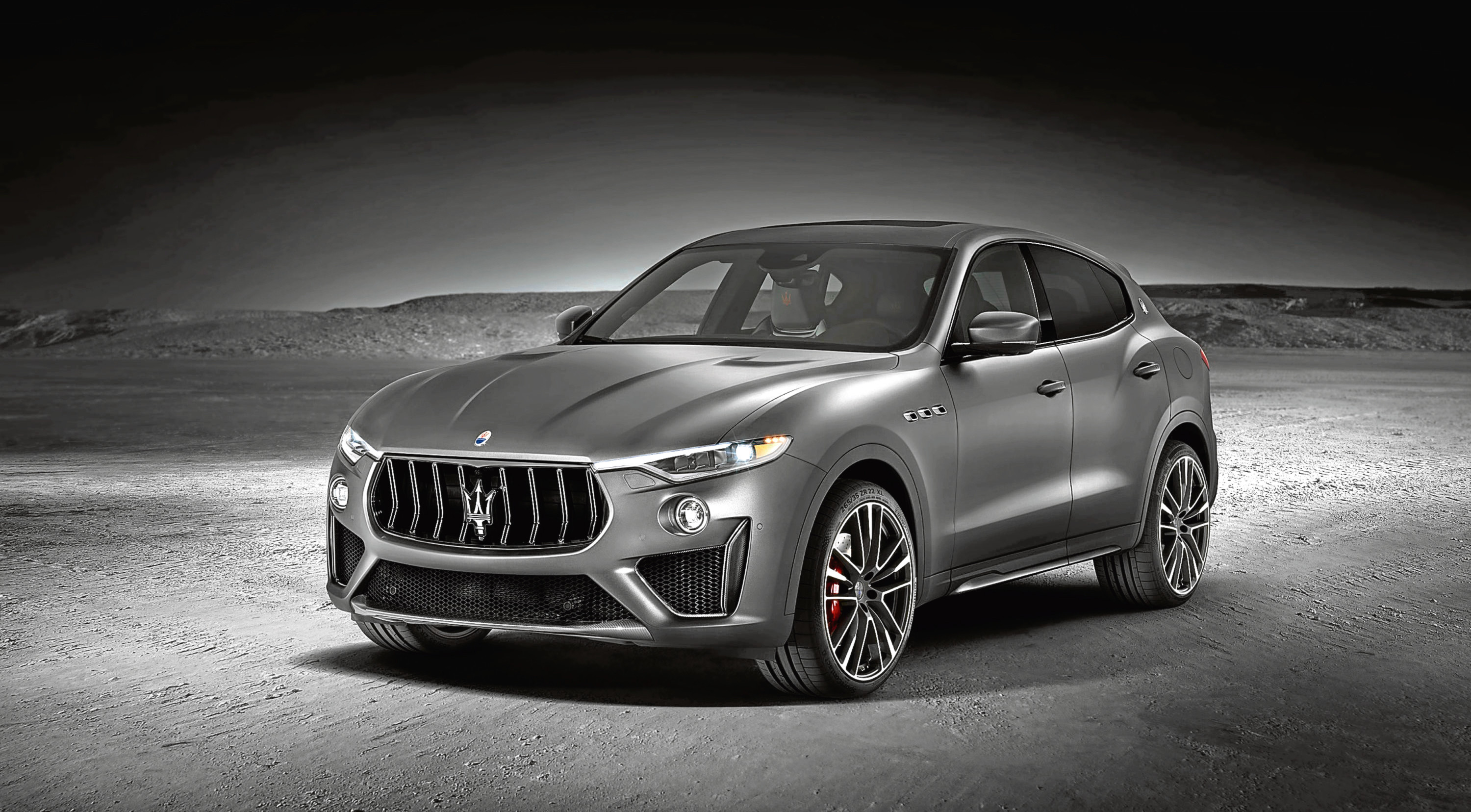 Meanwhile, its 3.7-second 0-60mph sprint is beaten by only the Urus, the Jeep Grand Cherokee Trackhawk, the Alfa Romeo Stelvio Quadrifoglio and the Tesla Model X.
Maserati claims the Levante Trofeo retains the standard car's perfect 50:50 weight distribution and promises that in beefing up the suspension to make the most of the power on tap, the ride quality has not been compromised.
The Levante Trofeo rides on air suspension with a double-wishbone front set-up and multilink rear. It gains a new Corsa mode which firms everything up as well as lowering the ride for maximum performance in the corners.
In terms of styling, the Trofeo is rather restrained. Black and carbon-fibre accents line the exterior, while a vented bonnet and larger air intakes plus new side skirts give a purposeful look. It rides on 21- or 22-inch forged aluminium alloy wheels.
Inside, a combination of full-grain Italian leather and matte-effect carbon-fibre trim give a suitably sporty edge, while new paddle shifters, a reshaped steering wheel and new central clock complete the transformation.
Production of the super-SUV will begin in the summer, with initial allocations expected to be concentrated in Maserati's most profitable markets – the US and China.
No word has been given on pricing, but expect a hefty increase on the current range-topping Gransport, which comes in at £75,240.