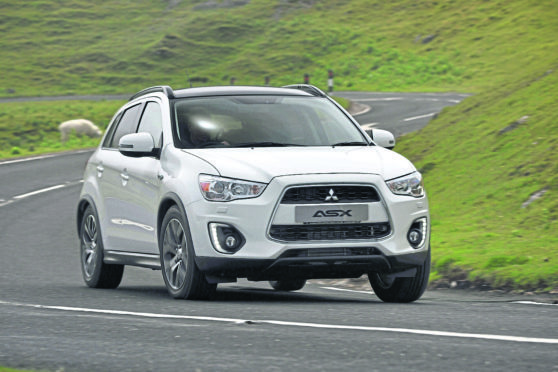 Cars of the Crossover-kind – family hatchbacks with a dose of SUV-style – are deservedly popular, but they tend to be sold by brands with very little 4×4 credibility.
Not in this case. Mitsubishi's ASX is a properly developed and very credible alternative to the Nissan Qashqais and Peugeot 3008s you might otherwise picture when considering a car in this segment.
The kind of big, butch 4x4s Mitsubishi is best known for – models such as the Shogun and the L200 pick-up – aren't really in vogue at the moment.
What's setting the automotive world alight are SUVs of a smaller, softer bent. Models that may look like they could rough it up on a mountain track but would really rather take the family to the supermarket.
The ASX is Mitsubishi's contribution to this more urbane face of 4×4 motoring, a Crossover model designed around everyday use in the urban, rather than the Amazon, jungle.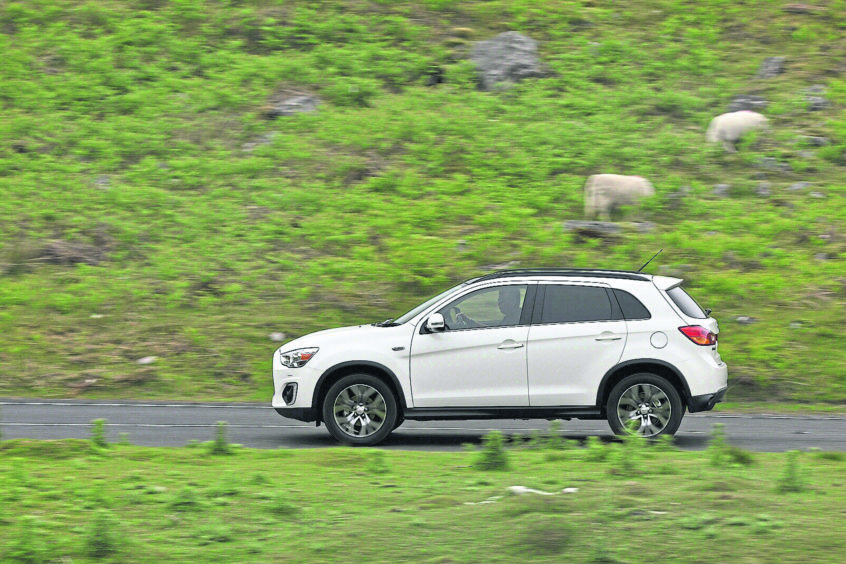 ASX stands for Active Sporting Crossover, Crossovers being probably the trendiest thing in motoring at the moment – at least if you believe the people who sell them.
Nissan's Qashqai started the trend for family hatchbacks with added versatility and SUV attitude in 2007 and it's since been joined by a host of rivals.
Peugeot's 3008, Skoda's Yeti and Hyundai's Tucson have all pitched in to a growing market, but none of these brands have Mitsubishi's 4×4 credibility – or indeed the clever variable valve diesel technology that aims to set this ASX apart.
What people like about Crossover models is what they'll like about this one.
The raised SUV-style driving position and butch looks, combined with an accessible family hatchback-style driving experience.
All right, there are Crossovers that handle a little more tautly, but the ASX's manners are tidy, plus the ride's impressive and there's plenty of grip.
And in this 112bhp 1.6-litre DI-D diesel variant, "swift" is the operative word.
The slick-shifting six-speed manual gearbox helps the ASX sprint to 60mph from rest in 11.2 seconds on the way to 114mph and though this certainly isn't the most refined diesel out there, it is one of the most responsive, thanks to a meaty slug of torque that cuts down on gear changes and makes this a relaxing car to drive.
Owners happy to leave the Serengeti to Ranulph Fiennes will be happy with a front-drive ASX, but for those needing to negotiate muddy carparks or snowy driveways, there is the option of a 4WD set-up and in true Mitsubishi style, it's a properly developed one.
The system offers full-time front wheel drive for normal road use or, if conditions are rainy or icy, an automatic four-wheel drive option that can send anything up to 50% of the torque to the rear axle if sensors detect wheel slip.
The main change to this updated ASX is its smarter front end, this featuring what Mitsubishi calls a "Dynamic Shield" visual identity that brings it in line with other models in the company's range such as the Outlander.
This look is supposed to symbolise functionality and reassuring safety with bold chromed streaks sitting either side of the grille, shielding the three diamond brand logo.
Otherwise, not too much has changed. The ASX was always a fairly handsome thing and the styling updates added to this car in recent times preserve that basic feel while sharpening up some of the detailing.
Rear passengers have a good amount of legroom and headroom, but there are no individual sliding seats, as found in some rivals.
Fold the 60/40 split bench and you free up to 1193 litres of boot space. A capacity of 442 litres with the seats in place isn't the best in class, but will probably be sufficient for most owners.
Plus, there are plenty of storage areas around the cabin, including a tray under the boot floor that can hold an extra 30 litres.
Mitsubishi know that its pricing here will have to be tight. Expect to pay about £20,500 for this 1.6 DI-D model, £4,000 less than the (admittedly better specified) 4WD version.
Either way, you're looking at a comparable model-for-model saving of quite a lot over a Nissan Qashqai or comparable Peugeot 3008.
Originally, the ASX had a 1.8-litre engine in its volume diesel form but in 2015, Mitsubishi replaced that unit with the 1.6 DI-D powerplant.
That's certainly improved efficiency, with this variant capable of 61.4 mpg on the combined cycle and 119g/km of CO2 in front-driven guise. Bear in mind though, that if you opt for this model with 4WD, those figures fall to 56.5 mpg and 132g/km.
Lower mileage drivers may prefer to stick to the more affordable 1.6 petrol engine and this will also return decent economy as long as you're not heaving some serious weight about with it. Here you're looking at 135g/km, which is barely any worse than the diesels, and a combined economy figure of 48.7 mpg. For about £16,000, this suddenly seems quite the bargain.
Whichever engine you choose, a shift indicator on the dash should help you get somewhere near to those figures in regular day-to-day motoring.
Mitsubishi sells SUV-style vehicles designed to make life easier, whether the need is for a Shogun to plough through the sand of the Serengeti or, as in this case, a more affordable ASX to deal with the aggravation of a trip to the shops.
In these cash-strapped times, there will be no prizes for guessing which of the two approaches is likely to prove most popular.
Vehicles such as this one offer a tempting alternative to the ordinary family hatchbacks and superminis that everyone else drives.
The question though, is whether in buying a 4×4-style Crossover car of this kind, you really need to buy into a brand that actually knows something about 4×4 motoring.
Mitsubishi of course, will argue that you do. This ASX can offer those who agree more than just vague associations of SUV brand equity.
It does, after all, boast one of the more innovative and efficient diesel engines in its class and arguably delivers a very strong value proposition, too.
It is then, a car that buyers in this sector and opposition brands will need to take very seriously indeed.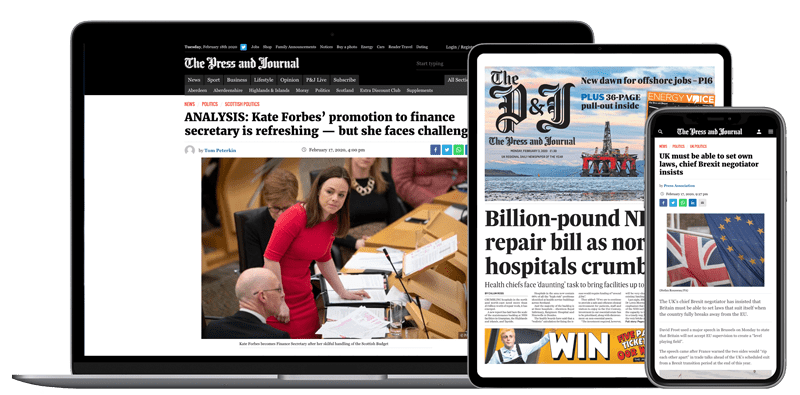 Help support quality local journalism … become a digital subscriber to The Press and Journal
For as little as £5.99 a month you can access all of our content, including Premium articles.
Subscribe