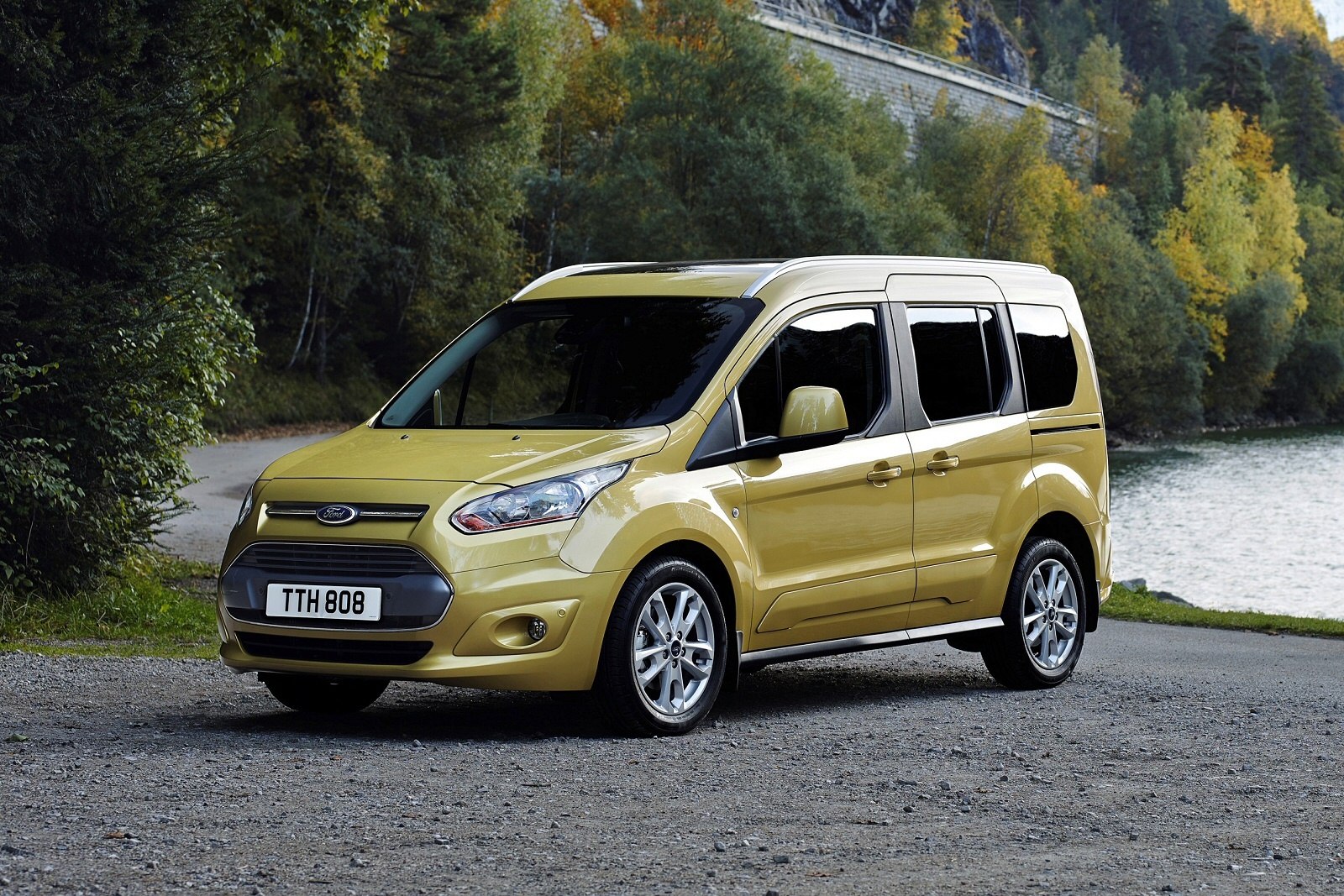 Ford's Tourneo Connect offers families a multi-purpose vehicle that goes large on practicality.
The Ford Tourneo Connect is a clever and well-engineered people mover that's offered in normal five-seat or long-wheelbase seven-seat Grand Tourneo Connect guises.
If you like the idea of a rugged, tough commercial-sourced MPV but want a few creature comforts at the same time, here's the perfect compromise.
Ford offers a decent range of engine options in its Tourneo Connect line-up but for many, the search will begin and end with the multi-award-winning 1.0-litre EcoBoost petrol engine that's offered with the five-seater model.
This is a cracking little engine that offers a real fizzy power delivery, its turbocharger helping the tiny three-cylinder unit to a respectable 98bhp.
The only potential issue here is that this version might end up feeling a little breathless if you're regularly driving with the vehicle fully loaded, in which case you might prefer the powerful Bridgend-built 148bhp 1.6-litre EcoBoost petrol variant. This also has the benefit of being offered with a six-speed automatic gearbox.
Some buyers of course, will countenance nothing but a diesel. To satisfy them, there are two versions of the 1.6-litre Duratorq TDCi engine with a choice of 93 and 113bhp power outputs.
The former gets a five-speed manual box, the latter a six-speed. Go for the Grand Tourneo Connect and it's offered solely with diesel power.
The Tourneo Connect is reasonably quick off the mark when fitted with the 148bhp petrol engine, getting to 62mph from a standstill in 11.4 seconds on the way to 104mph. Anything else is a bit more leisurely.
More than anything else, it's the Tourneo Connect's roofline that hints at its commercial vehicle origins because most of the exterior detailing is as slick as you'd expect from other Ford passenger cars.
The front end features Ford's familiar trapezoid grille and swept back headlights. The flanks don't have a whole lot of shape in them, but that's excusable if sliding rear doors are fitted.
Whether you choose the five or seven-seater, the abiding impression is one of solidity and space, headroom most notably.
Both the Tourneo Connect and the Grand Tourneo Connect are offered in three trim levels – Style, Zetec and Titanium. Prices kick off at just over £14,000 for the entry-level 1.0T petrol Tourneo Connect, with the diesels requiring a budget starting from around the £15,000 mark.
The Tourneo Connect scores well on any efficiency or cost of operation metric you can throw at it. Just about the only caveat worth mentioning is that the 1.0T petrol engine probably won't make anything like its quoted 50.4mpg combined fuel economy figure if market experience is anything to go by.
If you're really concerned with economy, it'll be better to plump for one of the diesels. The 93bhp engine gets a combined 56.5mpg and emits just 130g/km.
Specify that engine with the Auto-Start-Stop system and those figures translate to 61.4mpg and 121g/km but you will have to pay an additional £360 for the privilege.
In other words, if you ran the car for 12,000 miles a year, the extra cost of the Auto-Start-Stop system would pay for itself back in three years in fuel bills. It's worth knowing that in the five-seater vehicle, the Auto-Start-Stop system also reduces the VED taxation class by one but doesn't in the seven seater.
Ford has had to walk a narrow path with the Tourneo Connect. It needed to build a vehicle that was a notch above commercial-based MPVs but was rugged enough that owners wouldn't get precious about throwing mud-encrusted dogs and children into the back.
The seven-seat Grand Tourneo Connect looks especially attractive as it can be run in five or seven-seat guises, the former offering a huge amount of luggage space.
With a versatile interior that's not too clever for its own good and a sensible array of engines, the Tourneo Connect appears a hit.
In the past, Ford has often been strangely reticent to give its commercial-sourced passenger products the promotional push they deserve and if that's the case, the Tourneo Connect might well become the best MPV the mass market has never heard of.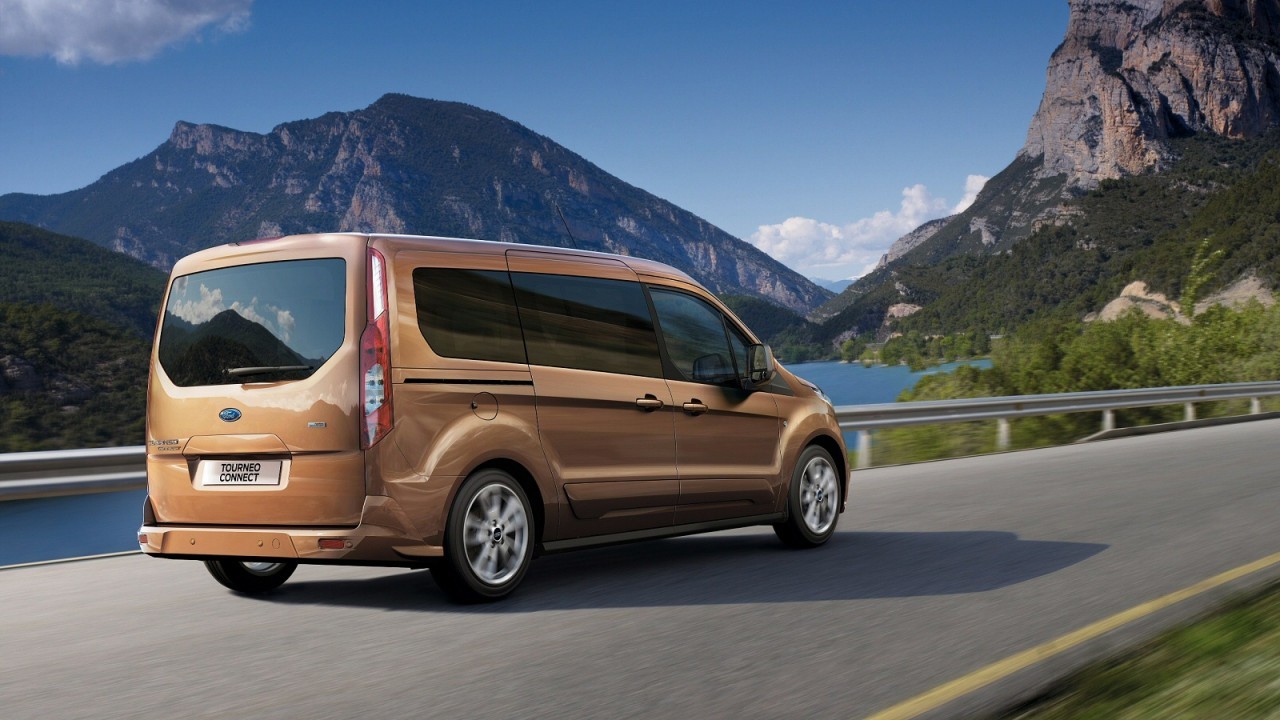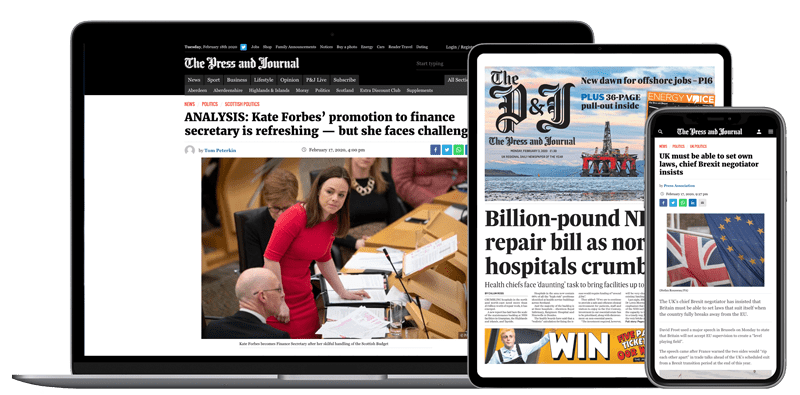 Help support quality local journalism … become a digital subscriber to The Press and Journal
For as little as £5.99 a month you can access all of our content, including Premium articles.
Subscribe