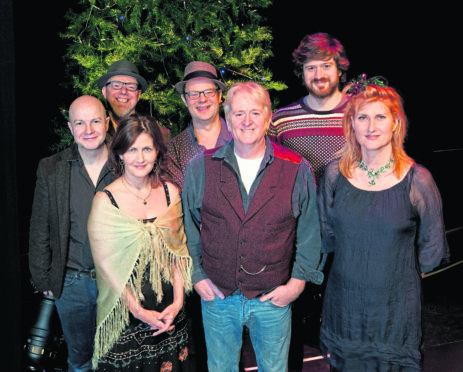 For more than a decade, going to see Phil Cunningham and his musical pals – many of them household names including Eddi Reader, Karen Matheson and Kris Drever – in concert has become an essential part of the festive season.
The heartwarming shows always sell out thanks to a combination of first-class entertainment, great music and family-friendly humorous anecdotes, which are shared with audiences of all ages.
Over the years, I've been lucky enough to interview Phil, and he often revealed a desire to bring the Christmas Songbook show to Inverness – but because of the panto, it had been impossible.
But this year, Phil's dream will be realised, much to his own delight and that of his many Highland fans, who began snapping up tickets for his December 18 show as soon as it was announced.
"I'm very excited about bringing the show to Inverness and believe we're performing in front of the panto set which will be a first for us," said Phil.
"I'll try not to pop up on stage like a genie!
"But in all honestly I'm really delighted as playing Eden Court is a favourite gig for me, and always has been, and not being able to do the show there has been annoying.
"But this time, they've managed to find a way for us to do it and everybody is excited about it."
The "everybody" in question reads like a who's who of the Scottish traditional music scene…
Multiple-award-winning singer, Eddi Reader; Karen Matheson, lead vocalist of Celtic supergroup, Capercaillie; Orcadian Kris Drever, winner of the BBC Radio 2 Folk Singer of the Year award in 2017; multi-instrumentalist John McCusker; Ian Carr, who is known for his original and eclectic approach to traditional music guitar; and highly sought-after double bass player Kevin McGuire.
"We've also got a special five-piece brass band, drawn from members of the military, joining us," said Phil.
"It's a great line-up and we all love doing the show so much that we refer to it as our annual staff dance.
"Everyone comes to my house to spend a few days rehearsing before we start the tour and practise in the living room – sometimes we see the postie hanging about outside listening to us, and I cook for everybody.
"I love cooking and make a big steak pie and sausage rolls which I make myself.
"Along with the crew there's 16 of us on tour so there's always laughs to be had.
"We're all such good pals which is why we do this – we don't get a lot of time to see each other throughout year – so it's not like hard work.
"They're all brilliant musicians and it's a real pleasure to play with them and I think that comes across on the stage."
The musicians are all on stage at the same time, and at their heart is good-natured accordionist Phil, who continues to enjoy an illustrious career, having played with Silly Wizard and Relativity, and as musical partner of fiddler Aly Bain.
"Every year we add in two or three new songs to the repertoire, and I'm not going to say what they'll be this year as that's a surprise," said Phil.
"But all the usual Christmas songs will be there, having been given a slightly different slant.
"My favourite song is Kris Drever's version of Away In A Manger, which I wrote the brass arrangement for, as I'm a big fan of brass colliery bands.
"The sound the brass band makes is very emotive and Kris has come up with a beautiful arrangement that sees everybody join in.
"There's a folky version of The Holly and the Ivy, complete with a jig in the middle, and throughout the show traditional tunes come flying out of nowhere.
"There's even a French-Canadian reel which sneaks its way into God Rest Ye Merry Gentlemen!"
As well as playing Eden Court, the festive gang take the show to Aberdeen's newly reopened Music Hall on Thursday December 20.
"I used to love the acoustics in the old Music Hall so it will be interesting to see if it has changed," said Phil.
"I'm also looking forward to seeing what they've done with the place."
Bursting with jolly anecdotes and an unfaltering mix of modern and traditional music, the Christmas Songbook is undoubtedly the perfect way for the whole family to get into the festive spirit this Christmas.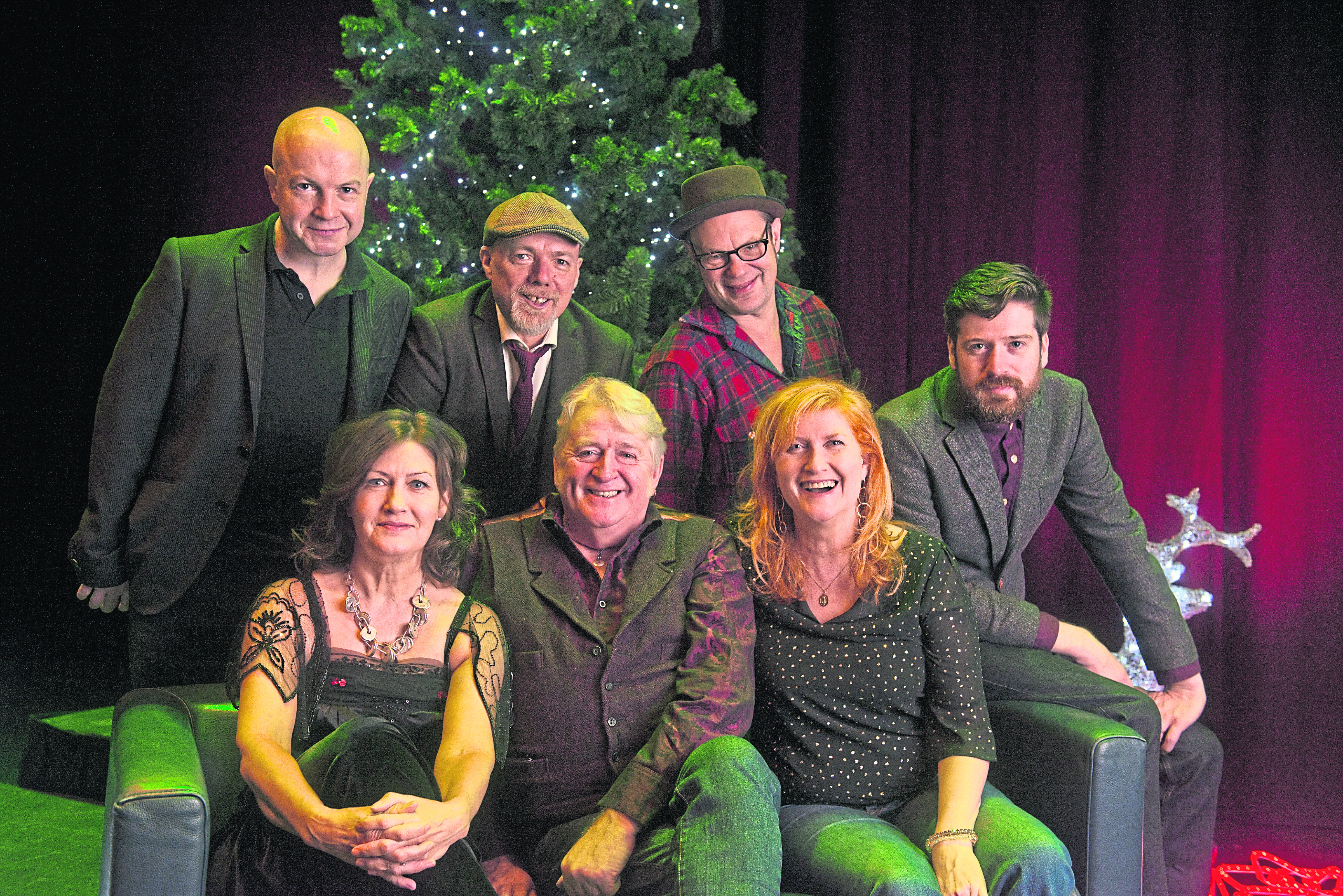 "Eddie Reader in particular embraces the Christmas spirt and often has baubles sewn into her hair," said Phil.
"I'm looking forward to seeing what she'll be donning this year as sometimes she's like a real Christmas tree!"
With plenty of opportunities for the audience to exercise their own vocal chords, The Christmas Songbook is at Eden Court Theatre, Inverness, on Tuesday December 18 at 8pm and Aberdeen Music Hall on Thursday December 20 at 7.30pm.
Contact Eden Court on 014634 234234 and Aberdeen Performing Arts on 01224 641122.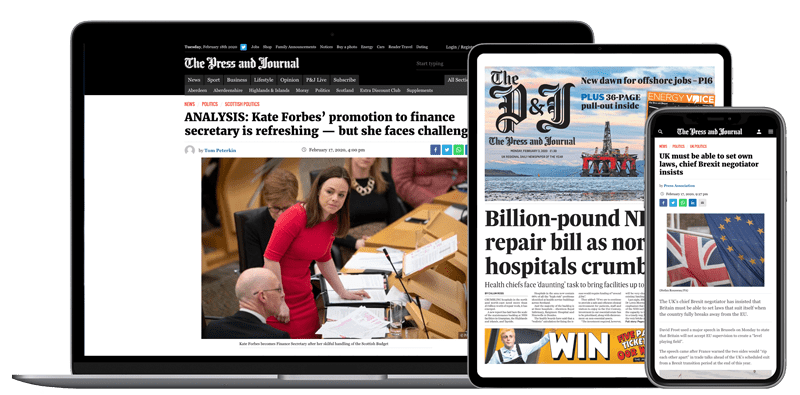 Help support quality local journalism … become a digital subscriber to The Press and Journal
For as little as £5.99 a month you can access all of our content, including Premium articles.
Subscribe