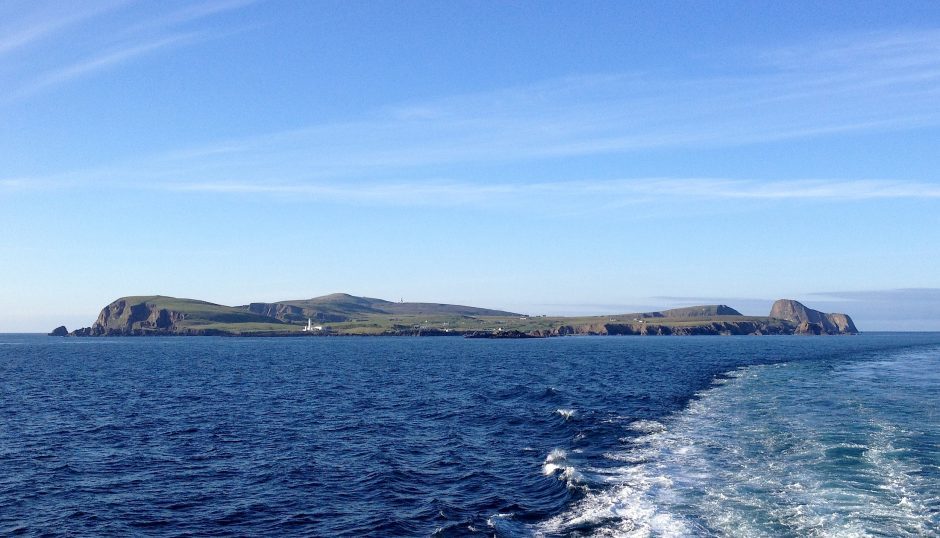 Britain's remotest island community could secure a guaranteed 24-hour power supply for the first time if a proposed new £2.65million electricity system gets the go-ahead.
Fair Isle has already successfully applied for £1.3million of funding from the Scottish Government's EU-supported Low Carbon Infrastructure Transition Programme for the project.
Ian Best, a boat builder and one of the directors of the community-owned Fair Isle Electricity Company, claimed the planned three new 60kW wind turbines and a 50kW solar array would improve the islanders' "quality of life".
This week, Shetland Islands Council's development committee will vote on whether to approve a £250,000 contribution towards the project.
Since the 1980s, Fair Isle – which is situated halfway between Orkney and Shetland – has been powered by two on-island turbines and two diesel generators
However, the 60kW and 100W turbines have both been out of action for the last year due to technical problems and a lightning strike.
The new scheme would guarantee round-the-clock electricity for the first time and also enable grid connection to new customers such as the famous Fair Isles Bird Observatory.
Mr Best added: "We did a lot of work a few years ago about getting together a community development plan, and upgrading our power scheme was one of the main objectives."
The scheme is currently in the process of securing full funding for its estimated cost of £2,651,026.
The Big Lottery Fund has been approached in the hope of raising a further £600,000 while Scottish Water will stump up £208,000.
Highlands and Islands Enterprise confirmed it will give up to £250,000 to the project and other sources, such as Fair Isle owners National Trust Scotland and Fair Isle Bird Observatory, have been contacted.
The community-led Fair Isle Electricity Company will use £20,000 of its own funding to put towards the scheme.
Company spokesman, Robert Mitchell, argued the development would have a "massive impact" on the island's 55-strong community.
He said: "It will improve the infrastructure of the island immensely. It has suffered for years from population decline, so we have to do something about it."