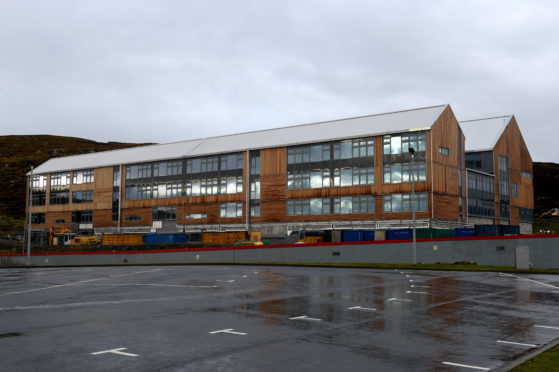 Motorcycle and LGV testing will continue at the old Anderson High School in Lerwick for at least until the end of May after the Driver and Vehicle Standards Agency (DVSA) was given more time to find an alternative site.
The DVSA failed to find a new location for testing after it was told by Shetland Islands Council (SIC) it would have to move from the old school carpark by 31 March as plans are made to redevelop the site.
But the council has agreed to extend the deadline to 31 May to allow the DVSA to prepare an alternative site.
The site was going to be used by the SIC to house wheelie bins for its new recycling wide ahead of its isles-wide launch in July, but a spokesperson said they have been relocated to Rova Head.
The two-month extension means that testing and training for the likes of Shetland Motorbike Training and Drive Shetland shouldn't be interrupted if a new site is sourced in time.
Shetland Motorbike Training's Steve Henry said the extension is good news for the local training companies.
"What the council is doing is planning to put pressure on the DSA to come with timelines of when they're going to get things done, so they've been given an extension just now until they all come with that," he said.
"As long as things go ahead in the timelines that they're saying, they're going to try as much as possible to work together to make sure that it carries on going."
DVSA's director of operations Peter Hearn said the agency is continuing to source a suitable alternative to the school site.