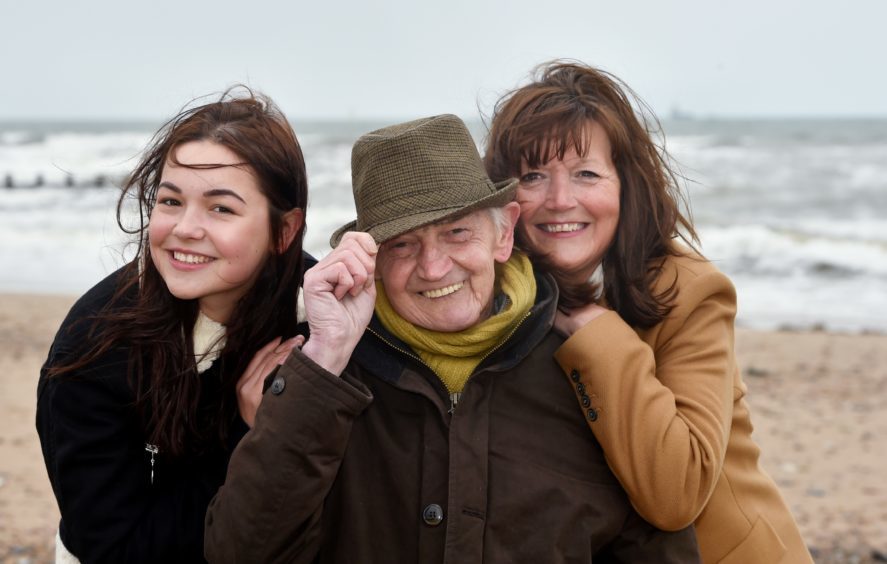 Joe McGunnigle is living proof of the power of positive thinking.
Just over a year ago, the sprightly Aberdonian who has followed the Scotland football team to five World Cups, was told he had terminal cancer with a life expectancy of three to four months.
However, last week he was among the people who cut the first sods of turf at the Anchor Centre in the city, which will house all cancer treatments, including radiotherapy and oncology, under one roof in the future.
And that came six months after he strutted his stuff on the catwalk as part of the Brave charity initiative to raise funds for Friends of Anchor.
He's an extrovert character, who constantly surprises and occasionally amazes his friends and family with his indomitable spirit.
As his daughter, Karen, told The Leopard: "It's his grit, determination and love of life that has kept him going, for sure.
"We have had a great year, with many holidays and dad celebrated his 76th birthday last month alongside my niece Cassie's 21st – a day he didn't think he would see.
"He was out with his Brave chums on Saturday night for a wee Yuletide gathering – and he donated a bottle of Glenmorangie for the best Christmas jumper – and they all had a great time."
Mr McGunnigle will spend the festive period with his family, prior to returning to hospital for more treatment. But he is still smiling, still battling and relishing every day as a blessing.
As the man who is often credited with inventing modern-day Christmas, we thought Press and Journal readers might like this review from a speaking engagement in Aberdeen by a certain Charles Dickens.
"The numerous and highly respectable audience, which greeted Mr Dickens in the Music Hall on Wednesday night, gave abundant evidence, if such were necessary, to the popularity and esteem in which the most genial English writer of the day is held. The great novelist retains all the fire and energy of expression, facial and vocal – all the juvenility and vigour of spirit necessary to a true and vivid delineation of the best creations of his genius. Even those whom the effort to hear – sitting at the extreme end of the hall – under other circumstances would have abandoned the attempt, were irresistibly carried along through the "six chapters of David Copperfield," fascinated by the reader's style and gesticulations, which in many instances almost rendered words unnecessary."
And yes, it's from the Aberdeen Journal in 1866.
If prison is supposed to be about rehabilitating offenders, the newly-released list of the most popular books among prisoners at HMP Grampian hardly inspires confidence.
The most requested list for the last 12 months has a top five comprising: "Secrets and Lies: Exposing the world of Cover-ups and Deception" by David Southwell, "The Parkhurst Years: My time locked up with Britain's Most Notorious Criminals" by Bobby Cummines, "The Profession of Violence: The Rise and Fall of the Kray Twins" by John Pearson, "Gangs of Russia: From the Streets to the Corridors of Power" by Svetlana Stephenson, and "Hard Time: A Brit in America's Toughest Jail" by Shaun Atwood.
Two prisoners at Grampian also requested Adolf Hitler's "Mein Kampf" – and were provided with it.
What was that about leopards never changing their spots?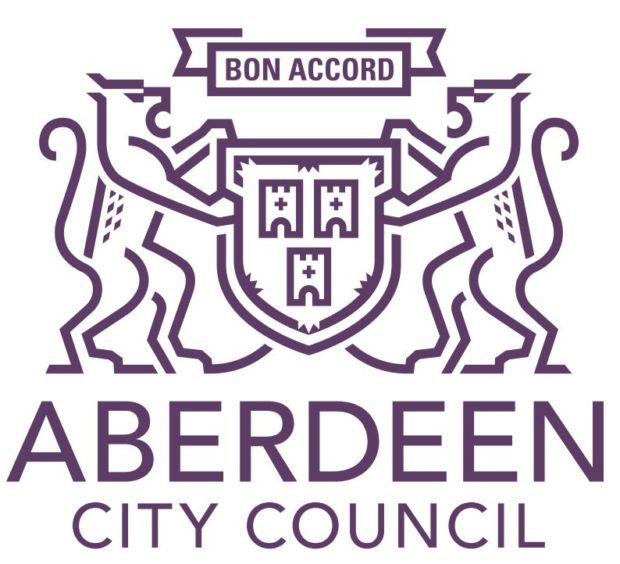 Council groups across the north and north-east are always eager to attract younger members to get involved in local life.
But the attendance of eight-month-old Elodie Hutchison at Aberdeen's city centre group came as a surprise – and a treat – for members last week.
Apart from some mild heckling of Sergeant Gavin Jardine as he detailed recent police activity in the heart of the city, she was good as gold and sat attentively through discussions on the pedestrianisation of Broad Street, potholes on Union Street and fly-tipping.
Elodie had been brought along by her dad, Aberdeen councillor Michael Hutchison. So perhaps her interest in public life is understandable.
There hasn't been much evidence we can expect a white Christmas on Tuesday.
But if it happens, there will be plenty of different ways of describing it.
After all, Scotland has more than 400 words and expressions for snow and academics at Glasgow University have logged 421 terms.
These include: "Snaw" (snow), "Sneesl" (to begin to rain or snow) and "Skelf" (a large snowflake).
Some of the words and expressions are very evocative.
We especially liked these: "Feefle" (To swirl), "Flindrikin" (A slight snow shower), "Snaw-pouther" (Fine driving snow) and "Unbrak" (The beginning of a thaw).
Aberdeen's Inversnecky Cafe has become famous for its excruciating puns on the board outside its beachfront premises.
So, as you might expect, they came up with a few festive gems last week as the Yuletide beckoned. We had a soft spot for their play on words: "We're heading off to the Panama Canal. I'm dreaming of a wide isthmus."
But reports that owner Martin Vicca has a seasonal job as a Christmas cracker joke-writer are entirely unfounded.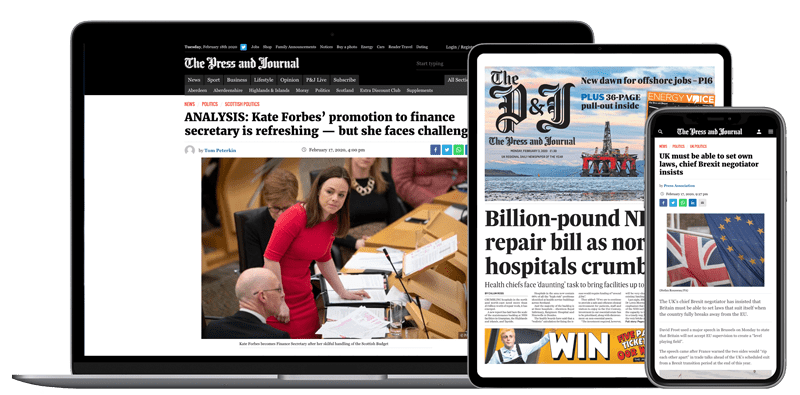 Help support quality local journalism … become a digital subscriber to The Press and Journal
For as little as £5.99 a month you can access all of our content, including Premium articles.
Subscribe