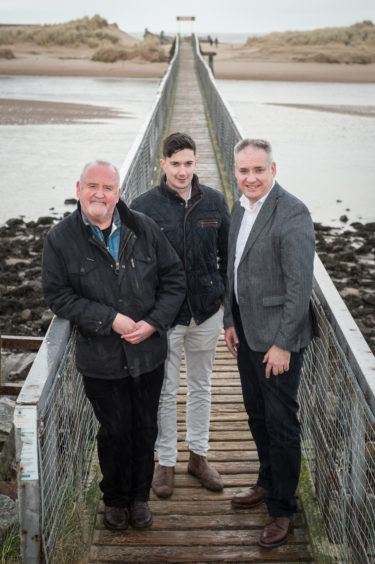 Campaigners aiming to save an iconic Moray footbridge believe it will cost up to £500,000 to save it from collapse.
The footbridge in Lossiemouth is the only easy access passageway to East Beach, but it is beginning to deteriorate.
It has served beachgoers for more than 100 years and now campaigners are warning if repairs are not carried out soon, it will be unusable.
Lossiemouth Community Development Trust (LCDT) is in the process of running a Crowdfunder to raise £10,000 for a structural survey and an options appraisal report.
But they believe they will need up to £500,000 to carry out the extensive repairs required.
Rab Forbes, treasurer of the LCDT, hopes that funding can be found so that the bridge can be saved.
He said: "It's early days for this campaign as we still need to find a major funder who can come in and help us so that we can put everything in place to save the bridge, whether that be Scottish Government money or any other money that can come along and help."
The next step for the campaign is raising £40,000 for a topographical survey and architect studies of the bridge so they can get quotes about what the costs will be to repair the bridge.
These will then be shown at public consultations so they can decide how they want to go about the project.
The LCDT have come up with three different proposals for the bridge works, ranging from repairing it as it stands, replacing it or moving it.
Moray MSP Richard Lochhead backed the campaign, hailing the crossing as "vital."
He said: "It's very important as MSP that I throw my weight behind the community's effort to replace the bridge to east beach which of course is very famous but also essential access to one of the north of Scotland's most scenic beauty spots."
"It's going to cost a considerable amount of money so I want to do what I can to help them raise the necessary funds."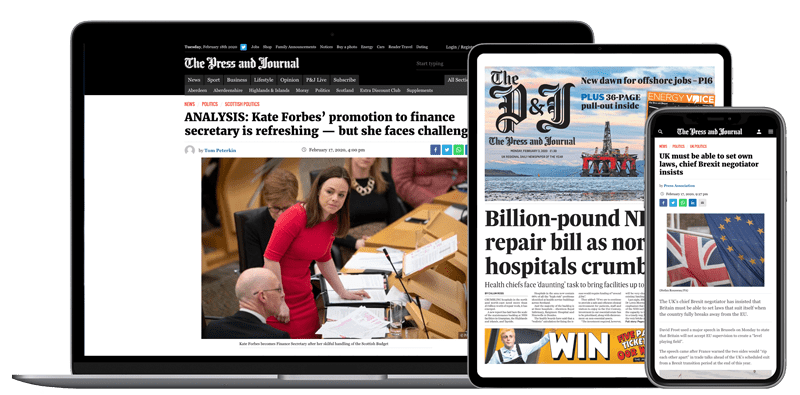 Help support quality local journalism … become a digital subscriber to The Press and Journal
For as little as £5.99 a month you can access all of our content, including Premium articles.
Subscribe