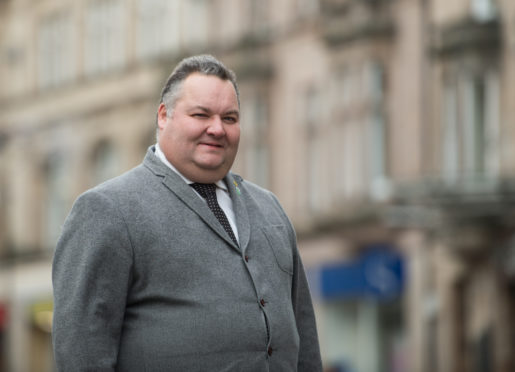 Moray Council has backed down on controversial plans to reduce grass-cutting in key areas and parks.
Furious residents have inundated the local authority with complaints after it was announced that the grass at various amenities and housing developments would not be cut as regularly due to budget cuts.
Officials proposed cutting just a strip of grass adjacent to the path and pavement edges instead – but dog walkers and parents argued it is preventing them from enjoying the outdoors.
And in Buckie, complaints were also made that fly-tippers were using the overgrown grass to dump unwanted housing appliances, clothing and rubbish.
Now the council has struck a deal that means the housing department will pay to cut grassland around some neighbourhoods.
The cash will come from the housing service's ring-fenced fund, rather than the general revenue budget. It is a system used in other local authorities around Scotland, but not all areas of Moray will benefit.
Council leader Graham Leadbitter said he hoped the move would assure residents that their concerns were being taken seriously.
He said: "Historically, grass-cutting in areas of amenity ground in housing estates have been funded through the lands and parks budget and we have continued to pay for it through our revenue budget.
"However, the decision has been taken to revert back to the housing department paying for it relating to housing areas.
"That means that many areas that were not going to be cut as a result of budget cuts will now continue to be cut.
"As we work our way through the large-scale saving proposals, alternative solutions are being found that enable us to continue to provide some of the services and we will continue to work with council officers to mitigate the effect of these budget decisions."
Opposition group leader Tim Eagle welcomed the news to protect the use of green space around the region.
He said: "The ability to access open areas is vital to our communities so it was devastating that the SNP budget included a reduction in grass cutting across Moray.
"I have received lots of communication from concerned locals regarding this cut particularly from families who are struggling to access play parks as the grass grows longer and litter and dog mess accumulate.
"The staff have been working hard to think of alternative options and I welcome the deal struck between departments that will see the housing dept pay to cut grassland around housing areas. This will include play parks and is very encouraging.
"Whilst this won't cover all areas currently on a reduced cutting frequency it will get some areas back into good order."
Worried Bishopmill residents have previously contacted the Press and Journal about concerns with grass being left to grow as high as 18 inches in Deanshaugh.
And a Buckie woman also spoke out about the "disgusting" impact the overgrown grass was having in the communal areas of Archibald Grove and Douglas Crescent.
She claimed the area was becoming a place to dump unwanted materials, such as a mattress, bags of food and clothes, and urged the council to resolve the problem before the area becomes infested with rats.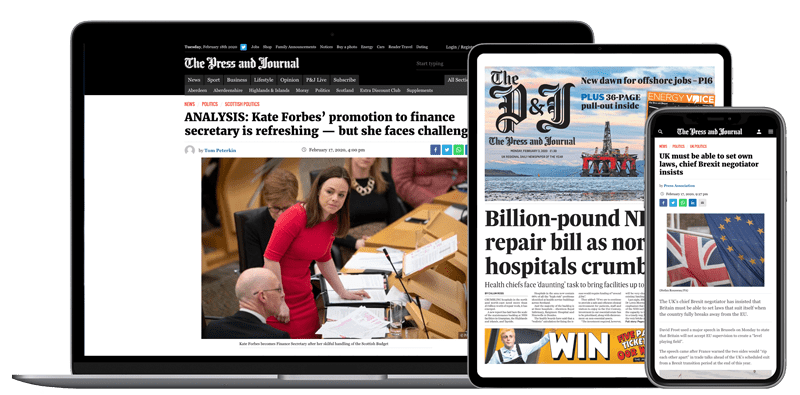 Help support quality local journalism … become a digital subscriber to The Press and Journal
For as little as £5.99 a month you can access all of our content, including Premium articles.
Subscribe