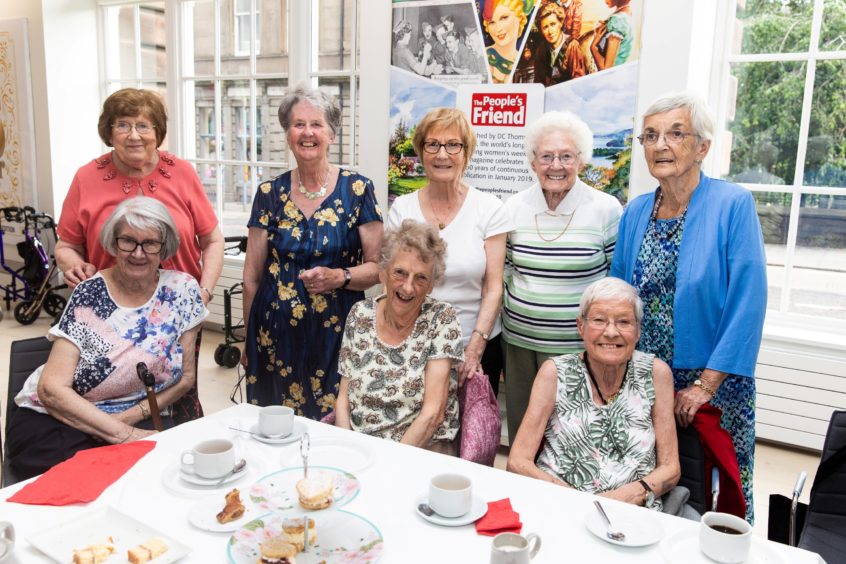 The world's longest-running women's weekly magazine, The People's Friend, continued its 150th anniversary celebrations with the help of a charity working to alleviate the misery of loneliness.
The team hosted an afternoon tea party for Contact the Elderly which offers a vital lifeline of friendship to older people in need of company.
The organisation has established a network of volunteers all across the country, with many individuals and groups in Aberdeen, Aberdeenshire and Moray.
More than 80 guests, volunteers and magazine staff attended Sunday's event at DC Thomson Media's office in Dundee, marking a continuing bond between the publication and the charity.
Contact the Elderly's mission for more than 50 years has been tackling social isolation among the older generation by organising Sunday afternoon tea parties. Guests, who are generally over 75 and living alone, are chauffeured to the gatherings, held in a volunteer host's home, by a fleet of drivers who freely offer their services.
The outings are held monthly up and down the country with more than 130 groups across Scotland and 1,000 guests getting the chance to enjoy a couple of hours of tea, conversation and kindness in like-minded company.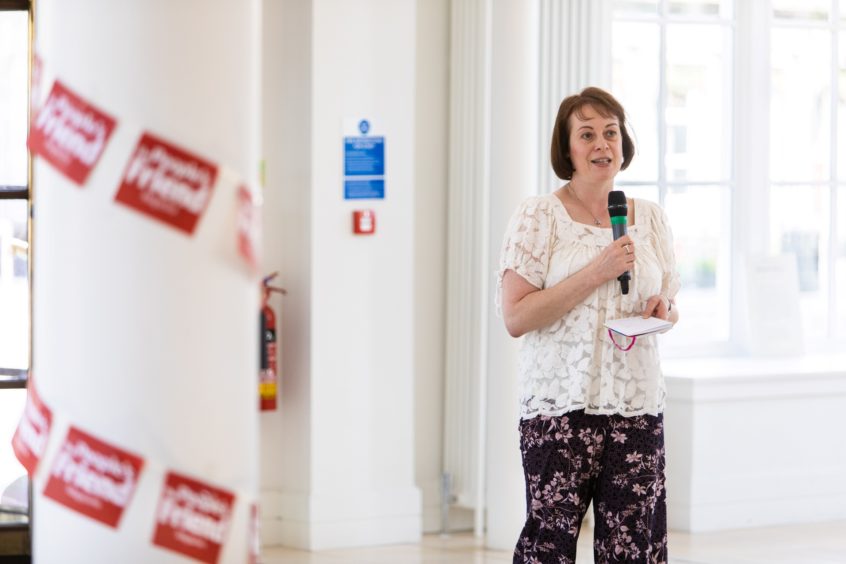 The People's Friend has championed the charity through its own Love Darg charitable appeal and editor-in-chief Angela Gilchrist was delighted to welcome groups from Perth, Dundee and Angus, many members of which are magazine readers.
She said: "The 'Friend' has long been an enthusiastic supporter of Contact the Elderly, which does such important work to combat social isolation. It's wonderful to think that something as simple as having a cup of tea with some friends can make such a big difference in tackling loneliness.
"The People's Friend has been a much-loved companion to people across the world for 150 years, and we're thrilled to renew our friendship with Contact the Elderly in our anniversary year."
Contact the Elderly's head of service in Scotland, Morna O'May said: "The People's Friend chose us as their charity partner a few years ago and has continued to be a great support in our work which is enormously appreciated, particularly in terms of spreading the word about our work.
"Sunday's event was a wonderful gathering and just reinforced what can be achieved when different sections of our community work together to defeat loneliness."