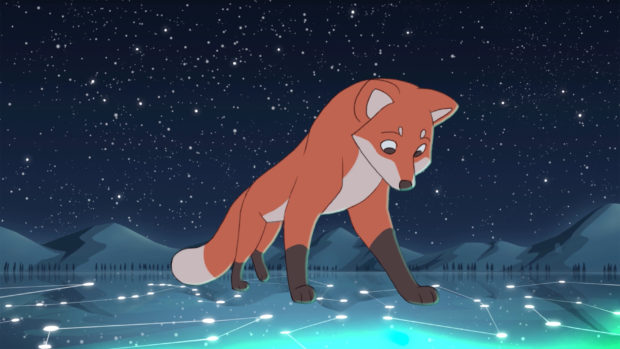 A group of Dundee University students are animated about their success in the world of film-making.
They produced a short movie about the Northern Lights, which was inspired by Finnish folklore surrounding the Aurora Borealis.
And now, their work, Fox Fires has been viewed nearly a million times  – just seven days after it was uploaded to YouTube.
Keilidh Bradley, the director of the animation, said the response to the film had left her and the team behind it speechless.
The 24-year-old, who graduated with a BDes in Animation in June, said: "We are completely bowled over by the reaction online.
"I remember stumbling across some student shorts on YouTube in 2009 and falling in love with them. Ten years later, I really wanted to create a film that my younger self would be proud of and I am happy to say we have achieved that.
"Occasionally, an animated student film is posted online that people respond to in waves and we still can't believe that's happening with Fox Fires.
"Honestly, we would have been over-the-moon with 20,000 views but we've almost hit one million.
"It feels surreal but we have had people from all over the globe getting in touch to tell us how much they love it. I am just proud that we have been able to take a lesser known story and share it with the world."
The poignant feature follows the story of young fox and its part in the creation of the stars and the night sky.
Blending 2D and 3D animation together and accompanied by an original score, Ms Bradley described it as a collaborative success.
She added: "I have so many people to thank. It was such an honour to direct my team for this film. With a core team of eight 4th years and even more assistants, they each brought endless talent and enthusiasm to the project."
Galvanised by the response from around the world to their efforts, she and the team are planning to release a book of art from Fox Fires and they have already entered the work for viewing at the Edinburgh Short Film Festival.