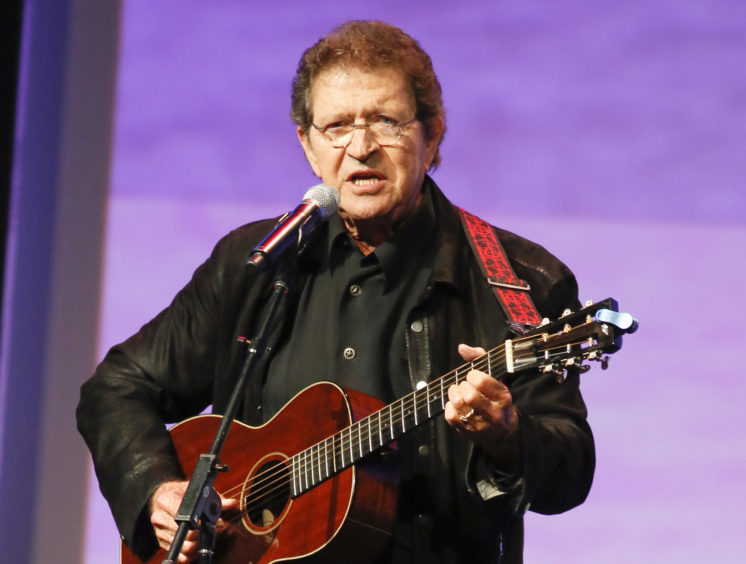 He was the song-writing legend behind everlasting Elvis Presley hits such as In The Ghetto and A Little Less Conversation.
But Mac Davis, who has died aged 78, was no stranger to the limelight himself.
After penning the wildly popular tunes for The King, Davis scored a number one success with ballad Baby Don't Get Hooked on Me after signing with Columbia Records as a country singer in the 1970s.
It spent three weeks at the top of the US charts. The optimistic Stop and Smell the Roses was another US top 10 hit in 1974, and he also found success with One Hell of a Woman and Rock'n'Roll (I Gave You the Best Years of My Life).
Davis suffered complications following heart surgery and his manager Jim Morey said he died surrounded by his wife and three sons.
Mr Morey said: "He was a music legend but his most important work was that as a loving husband, father, grandfather and friend."
Davis began working as a songwriter signed to Nancy Sinatra's Boots Enterprises.
Despite now being synonymous with Presley, A Little Less Conversation was penned with Aretha Franklin in mind and also pitched to Sammy Davis Jr.
Though it was only a minor hit in 1968, reaching number 69 in the US, it became a global smash in 2002 when remixed by Junkie XL, reaching number one in the UK and numerous other countries.
His other best-known composition for the hip-swivelling singing sensation achieved more immediate success, with In The Ghetto charting at number three in the US and number two in the UK in 1969.
Other Elvis successes included Memories and Don't Cry Daddy, the latter another US Top 10 hit.
During that same time, Davis also wrote songs for the likes of Kenny Rogers and Perry Como.
He largely stopped releasing his own music in the mid-80s, but continued as a songwriter, working with artists including Avicii and Weezer.
He also wrote the hook for Bruno Mars' song Young Girls on an impromptu visit to Mars's studio.
Davis also had a minor acting career, taking leads in 1981 comedy film Cheaper to Keep Her and the 1983 sequel to The Sting.
He was inducted into the Nashville Songwriters Hall of Fame in 2000 and awarded a star symbol on the Hollywood Walk of Fame, located at 7080 Hollywood Boulevard, for his contribution to the recording industry.
The music industry veteran married Lise Gerard in 1982, following two previous marriages.