 The Moderator of the Church of Scotland is to preach to what remains of an isles' congregation badly split by the gay clergy row.
The Right Reverend John Chalmers had tried to prevent most of the worshippers from leaving Stornoway High, which was one of the Kirk's biggest congregations.
But in May a group of 250 worshippers – including the entire kirk session – left to join the Free Church after the General Assembly voted last year for a proposal that would allow gay men and women to become ministers.
The issue has caused divisions in some congregations, with opponents arguing that it goes against the word of God.
About 100 people have continued to worship at Stornoway High and Rt Rev Chalmer's visit on Sunday will be a huge morale boost for those who decided to stay.
The new Free Church congregation is worshipping in a primary school in Stornoway.
Rt Rev Chalmers, Moderator of the Chuch of Scotland's General Assembly, will be on Lewis for a week.
His main preaching engagement will be at Stornoway High on Sunday when he takes the morning service. Later he will participate in the evening service at Martin's Memorial Church, also in Stornoway.
Earlier this year, amid the looming split, Mr Chalmers visited Stornoway High in his then role as the principal clerk to the Church of Scotland and answered queries at a congregational meeting.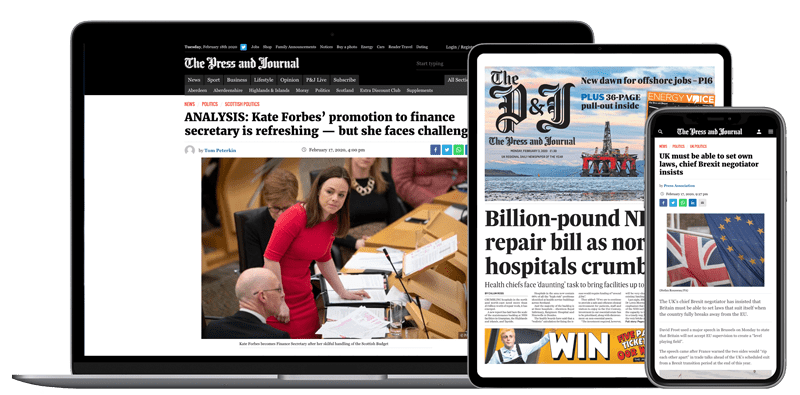 Help support quality local journalism … become a digital subscriber to The Press and Journal
For as little as £5.99 a month you can access all of our content, including Premium articles.
Subscribe