 A 15-year-old boy has been arrested after a long-serving teacher was repeatedly stabbed to death at a school in front of her pupils.
Tributes have been paid to the teacher, named as 61-year-old Anne Maguire, who was fatally injured at Corpus Christi Catholic College in Leeds yesterday.
West Yorkshire Police detectives said the arrested boy is in custody.
Chief Supt Paul Money said teachers at the school, in Neville Road, held the suspect until police arrived, shortly before midday. The teacher died later in hospital.
He said: "A 15-year-old male pupil from the school was detained at the scene by other members of teaching staff immediately after the incident occurred.
"The alarm was raised by students in the school, some of whom witnessed the offence."
He said a knife had been recovered and added: "There were a number of stab wounds to the lady in question."
The prime minister joined current and former pupils in paying tribute to a "legend" teacher, described by many as a "mother figure" at the school.
David Cameron said: "My thoughts are with the family of Anne Maguire, as well as the staff and pupils of Corpus Christi school, where she was stabbed to death."
A collection of flowers has already begun to build outside the school gate.
One message read: "To a special teacher. We was all sad about it. I will never forget you."
Kerrianne Ayward, 17, said: "She was just lovely. She was helpful and caring and you could have a laugh with her.
"She was always there for you, even if she didn't know you very well. No one had a bad word for her – I mean no one."
Kerrianne, who left the school two years ago, said: "She's been my referee for everything, college, everything.
"There's no one else you would go to who's better. She was the heart of the school."
Another former pupil, Peter Masefield, 18, said: "I just can't understand why her. Of all people. She was the school's figurehead."
Pupil Georgina Kilroy, 16, said the woman had been a teacher for 40 years.
She said: "I don't know anyone who didn't like her. She was spot on. You couldn't ask for a better teacher."
Georgina said her teacher broke down when she told the children the news. She said that before then they were told a teacher had gone to hospital but lessons continued.
Laying flowers, former pupil Aine Arnold, 17, said: "It's more like losing a family member than losing a teacher. She helped me personally a lot. She's going to be such a loss to the school. Hers were one of those lessons you didn't want to miss.
"She was just lovely. She was wonderful. I am devastated."
Writing on a Facebook page dedicated to the school, contributors described the teacher as "a legend" and a "lovely lady".
Teaching unions described the incident as "awful" and "appalling", and pledged their support.
Leeds City Council said it was working closely with the police and helping with their investigation.
There are nearly 1,000 pupils on the roll aged between 11 and 16, according to the school's website.
A constant stream of children and former pupils began to lay flowers outside the gates last night.
Many of them were in tears. Nichola Davies, 34, broke down as she tried to explain why she had driven 40 miles from Goole to pay her respects.
Mrs Davies, who left the school in 1996, said: "She was just amazing. She was such an incredible lady. It's just so heartbreaking, it really is."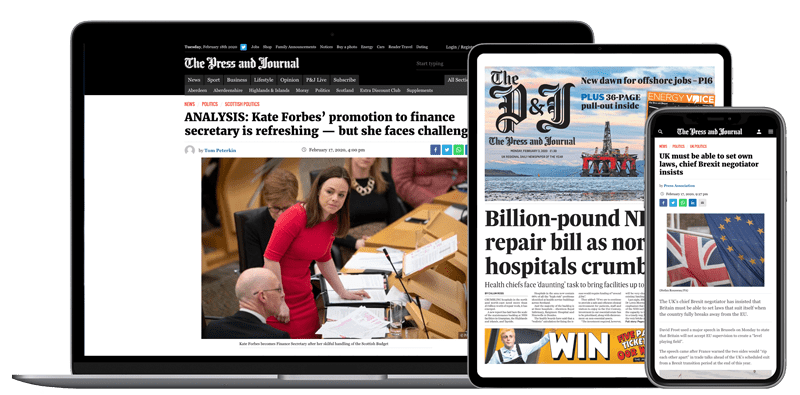 Help support quality local journalism … become a digital subscriber to The Press and Journal
For as little as £5.99 a month you can access all of our content, including Premium articles.
Subscribe