It's a time for giving, so The Press & Journal has launched its annual 12 Charities of Christmas, a campaign supported by local businesses to promote local charities between 13 December and 24 December. Today is Day 2….
Some Press and Journal online content is funded by outside parties. The revenue from this helps to sustain our independent news gathering. You will always know if you are reading paid-for material as it will be clearly labelled as "Partnership" on the site and on social media channels.

This can take two different forms.

"Presented by"

This means the content has been paid for and produced by the named advertiser.

"In partnership with"

This means the content has been paid for and approved by the named advertiser but written and edited by our own commercial content team.

---
Save the children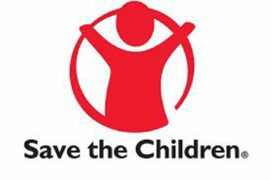 Save the Children is an international charity who work for the welfare and wellbeing of children all over the world. It's the leading independent children's organisation. It is founded on the belief that every child is full of potential, and the charity work to help them have a fair chance in life, changing the future for good. Globally its workforce is made up of around 24,000 staff working in 118 countries. This includes our 30 Member Countries as well as Save the Children International.
Their 3-year strategy ­– 'Let's make better possible' – aims to make lasting change for and with children.
They have four strategic goals for children:
·         a healthy start in life
·         a safe return to school and quality learning
·         a childhood free of violence, and
·         support to cope with future shocks
Save the Children believes all children have a right to protection from violence, exploitation, abuse and neglect. The staff must always respect children, listen to them and protect them from harm. Safeguarding the health, protection and education of children is paramount for this charity.
Let's support this charity this Christmas and the amazing work they do all over the world!
Namaste Delhi
Namaste Delhi is an innovative Indian restaurant in 64 Bridge Street.
They offer authentic Indian homemade tapas, with fresh ingredients, all cooked from scratch by Indian chefs ready to bring the real taste of India to the table, every time to every customer.
They believe in giving their customers the experience, a journey to India through flavours, not just a meal.
Namaste Delhi run corporate events, cooking and cocktail masterclasses, parties for any occasion. They can sit up to 100 people, while their décor and grand piano add a lavish, high-end style to the venue.
Start your journey to India today.