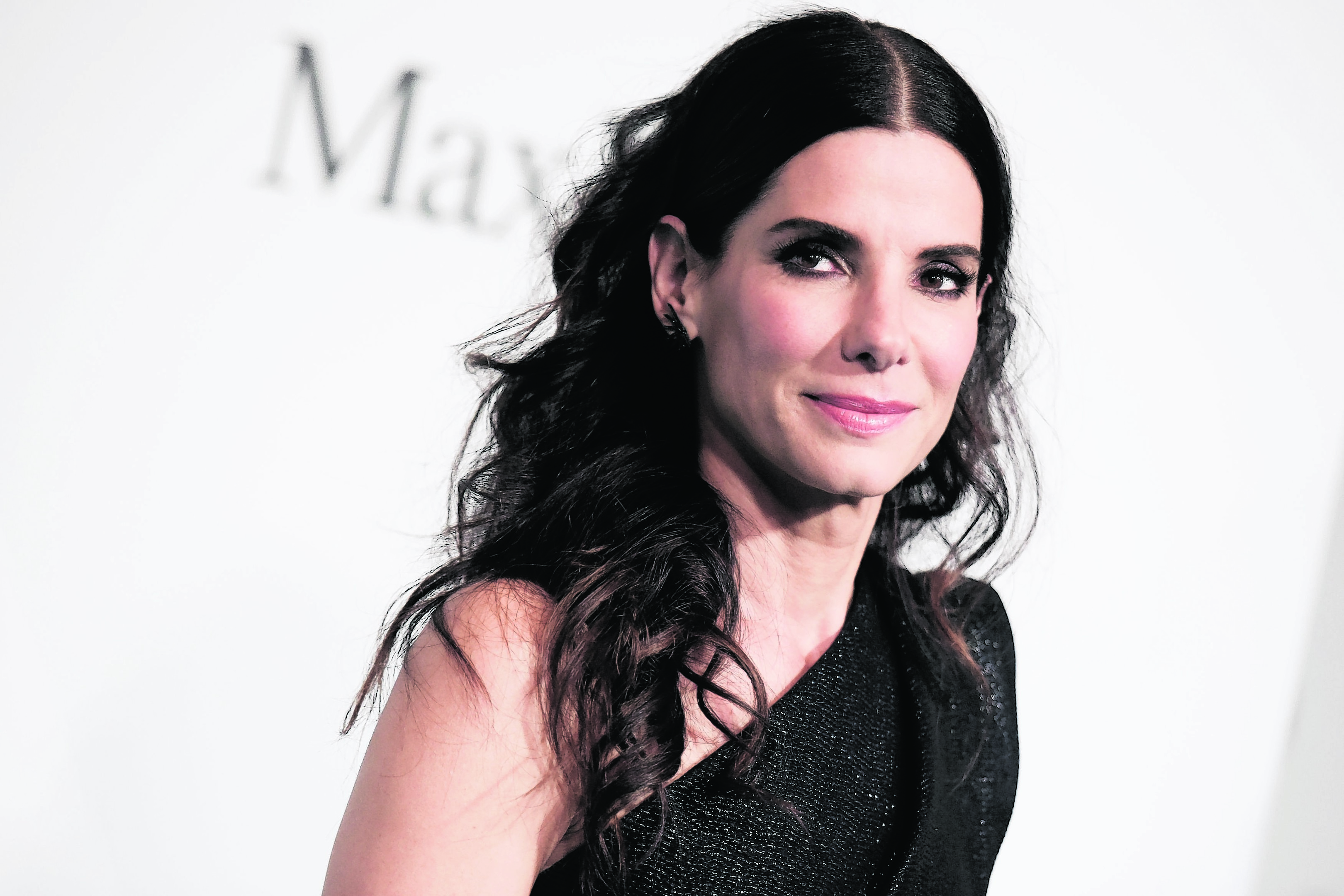 She's the girl-next-door who has made a career out of being likeable and down to earth, but Sandra Bullock couldn't wait to sink her teeth into something nasty.
In Minions, the spin-off from the animated Despicable Me franchise, the actress dubbed 'America's Sweetheart' voices Scarlet Overkill, a power-hungry 'super-villain' with dreams of stealing the Queen's crown.
"She's more like me than anything else I've been in," jokes Bullock, who earned an Oscar for the 2009 sporting drama The Blind Side.
"She's evil, she's crabby and a little bit bitchy – all the traits that I think make a good villainess."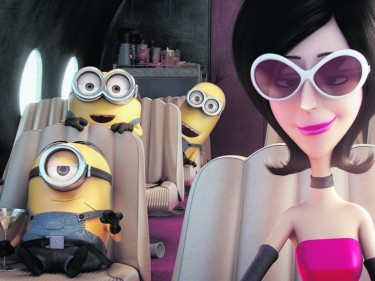 Besides, the Miss Congeniality star points out, baddies are the most riveting characters to play.
"It's more fun to be mean than it is to try and make nice with everybody all the time," the actress, who turns 51 next month, states.
The main motivation to sign up for the animation, however, was the star's young son, Louis Bardo Bullock.
The five-year-old accompanied his mum on her recent trip to London, where Bullock attended the Minions world premiere in a stylish peplum dress by Stella McCartney.
But she decided against walking the red carpet with her son ("I would never take him to a premiere…") – in fact, Louis doesn't even know what his mum's day job is.
"I wanted to make something my son could see and watch and enjoy, even though he doesn't know what I do and he doesn't know it's me, I can sit in the theatre and watch him," she says with a smile.
"Nothing makes me happier than hearing that boy laugh. There's physical humour and animation, so hopefully I'll be able to do that."
Virginia-born Bullock, who came to prominence in the 1994 action movie Speed alongside Keanu Reeves, has eased her workload since adopting Louis in 2010.
Luckily, the filming schedule on Minions – which is set mainly in the Sixties and boasts a star-studded cast, including Jon Hamm, Michael Keaton, Steve Coogan, Jennifer Saunders and Geoffrey Rush – worked to her favour.
"I wanted to stay home and drive him to school, and the film-makers said, 'We'll come to where you are'. I was able to drop him to school, go to work and pick him up," she says.
Cinemagoers first met the yellow army of little loyal Minions in 2010, in the original Despicable Me film.
The banana-loving band of brothers enjoy causing chaos and are always on the lookout for villains to serve, so the ultra-glamorous Scarlet enlists them as her henchmen and tasks them with helping her snatch power from Queen Elizabeth (Saunders).
"Scarlet's like a spoiled eight-year-old little girl," says Bullock. "She didn't get the attention she needed growing up, so now she's going to find a way to be Queen."
The film takes us from the US to Australia, China, India and eventually the UK, where much of the pandemonium unfolds – not least when the Minions try and break into the Tower of London to steal the crown jewels.
Former Mad Men star Hamm plays Herb, Scarlet's ever-supportive mad scientist husband, who's usually found in his lab inventing gadgets.
Bullock was pleased by the pair's close bond in the movie.
"In an animated film, it's nice to see a good relationship between adults. Usually they are misfits, but what the film-makers created is a real partnership between Scarlet and Herb.
"They're the grooviest couple from the Sixties. He's a scientist and she's a villain. He loves and adores her and supports her like crazy, which you wouldn't expect from this period, and she loves and adores him and thinks he's brilliant, which he is."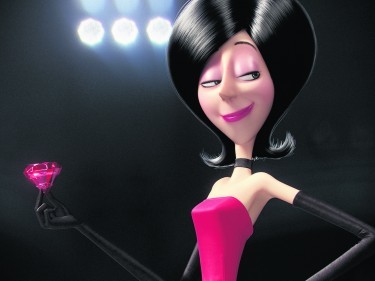 While the Minions (voiced by French animator and director Pierre Coffin) speak gibberish, Bullock was keenly aware of what they were saying.
"We had an unspoken, beautiful relationship," she jokes. "What I love about the Minions is that you can't really understand them, but you absolutely feel what they're saying. They emote with so much feeling that the language barrier doesn't exist."
Next up for Bullock is the comedy drama Our Brand Is Crisis, based on the 2005 documentary of the same name about the use of US political campaign strategies in the 2002 Bolivian election.
The star – who received acclaim and a second Oscar nomination for 2013 space film Gravity – plays 'Calamity' Jane Bodine, a retired political consultant enlisted to help an unpopular president get re-elected.
For now, however, she's looking forward to sitting down with Louis to watch her character cause a commotion in Minions.
"Now I understand how the people who play Batman's Joker feel," she says of her wicked alter ego.
"It's so good to be bad. It's nice. And I got paid for it."