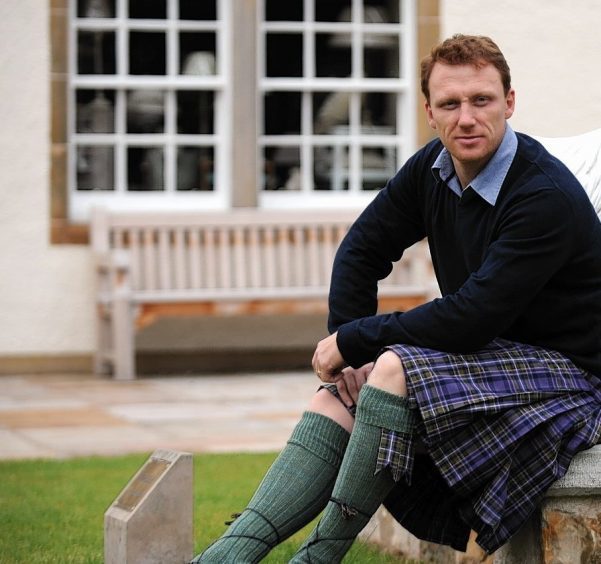 A top actor born and raised in Elgin has claimed that his Moray roots prevented him from making it big in the UK.
Kevin McKidd, who rose to fame in Trainspotting 20 years ago, says class boundaries in British acting circles worked against him, and kept him from landing significant roles.
He moved to America after securing a part on hit TV medical drama Grey's Anatomy in 2008.
The 43-year-old said relocating from the UK to Los Angeles "changed everything" for him.
He said that, due to his working class north-east upbringing, he was made to feel "less than" private school educated actors.
Mr McKidd issued the remarks to his more than 500,000 fans on social media site Twitter.
He said: "Moving to America, for me, a working-class actor, changed everything.
"I always felt 'less than' the private school 'in-club' old boys, and I faced a struggle to break the class bias working in the UK."
I always felt 'less than' the private school 'in-club' old boys club trying to work in the UK. was a struggle to break the class bias

— Kevin McKidd (@TheRealKMcKidd) May 10, 2016
He also said that, though he "misses home", the acting profession in his native country remained "too establishment heavy".
Trainspotting author Irvine Welsh backed Mr McKidd, noting that "accent and background" were less crucial to landing success in the USA than in the UK.
Mr McKidd attended Seafield Primary School and Elgin Academy as a youngster, and later took part in several plays at Elgin Town Hall as a member of the Moray Youth Theatre outfit.
He also worked at the Macallan whisky distillery, near Aberlour, before moving to Edinburgh to study drama at the capital's Queen Margaret College.
After breaking through as Tommy Mackenzie in Trainspotting, he rose to fame as Lucius Vorenius in the TV drama Rome.
Last year, Mr McKidd swore the pledge of allegiance to the stars and stripes and officially became a US citizen.