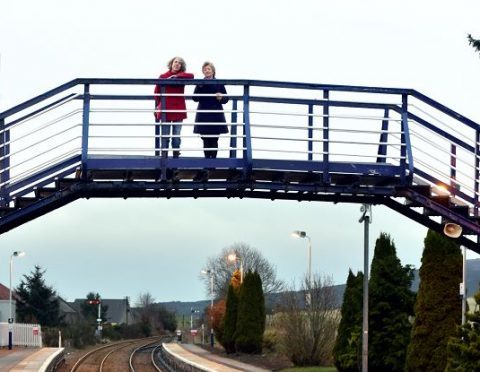 Plans to create vital disabled access improvements at an Aberdeenshire station as part of a multi-million pound project have moved forward.
Local residents have been asking for better access to Insch Railway Station for the last two decades, with elderly and disabled passengers often struggling to use the footbridge to get to and from Platform One for northbound trains.
Now, the Transport Minister has agreed to hold discussions with north-east MSP Mike Rumbles to discuss the issue.
Following a statement in the chamber earlier this week, Mr Rumbles again called on the government to use funding available through the Access for All and Service Quality schemes to rectify the "terrible situation" at the station.
He said: "Plans are already underway to upgrade stations along the Huntly to Aberdeen route – it would be absurd to miss this opportunity to improve access at Insch Station at the same time.
"I have spoken to local passengers who have been calling for disabled access to the northbound. But they have hit a brick wall with both the Scottish Government and Network Rail ignoring their pleas.
"I want to thank the Minister for taking the time to review and discuss the situation at Insch. I am optimistic he will see the sense of getting these much-needed improvements underway as soon as possible."