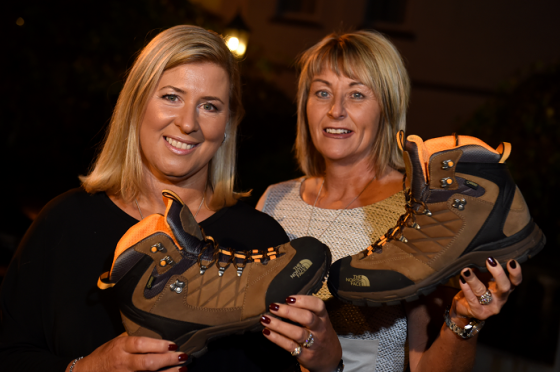 Two north-east mums who walked along the Great Wall of China to raise more than £80,000 for The ARCHIE Foundation are involved in organising a second trek to try and make even more cash for the charity.
Avril Gray and Jennifer Anderson from Fraserburgh spent five gruelling days marching along the ancient fortification last September to generate funds for the organisation, which supports sick children from the north-east of Scotland, Orkney and Shetland.
In total, the pair amassed an impressive £106,000 from the challenge, and donated £81,104 to ARCHIE – with the rest distributed to other charities.
Now ARCHIE's head of fundraising for the Royal Aberdeen Children's Hospital, Claire Bush, has announced she is planning a further trip to the Great Wall next year – and is inviting anyone brave enough to join her on the crusade.
When Mrs Gray and Mrs Anderson heard about the 2018 challenge, they immediately responded they would be more than happy to support those taking it on.
And the pair will now help fundraise for the event, and will be on hand to offer advice to any hikers who are considering the lengthy walk for ARCHIE.
Mrs Anderson said: "We learned such a lot last year, from the correct training and preparation, to what to expect of the accommodation on the walk, and what to take on the trip.
"As the objective was to raise as much money as possible for our chosen charities, we have plenty of good ideas for that too."
Miss Bush added: "This is an amazing gesture from Avril and Jennifer, it was their tales from China that gave me the idea to organise our own adventure.
"We are working through a very experienced travel company who are being extremely helpful.
"We are well advanced with the planning and are now ready to accept inquiries from potential trekkers."
Anyone who wants to join Miss Bush on her journey from the north-east to the Far East can email Claire@archiefoundation.org.uk.