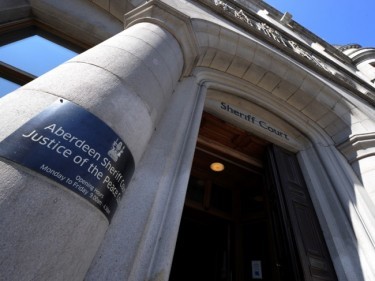 A north-east man who stole a car and led police on a high-speed chase through the streets of Aberdeen has been spared jail.
Alexander Hart reached speeds of up to 60mph in the city and caused a crash at a roundabout in Rosemount on July 26 this year.
Officers eventually caught up with him at the Icon Store on Scotstown Road.
As they approached his car, he attempted to drive off and they had to use a baton to smash the window to apprehend him.
He was also found to have been intoxicated behind the wheel, but refused to give a blood sample to the police.
The 25-year-old admitted the multiple offences earlier this month and appeared in Aberdeen Sheriff Court yesterday to be sentenced.
Sheriff Christine McCrossan deferred sentence and ordered him to work with social workers over a six-month period.
She also placed him under curfew where he must remain in his home in Beattie Avenue between 8pm and 8am every day.
She said: "If there is any further offending or failure to comply, the whole thing will fall apart."