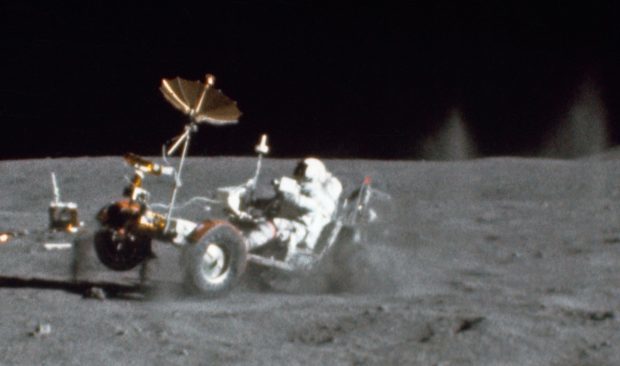 He was the ninth person to walk on the moon when he commanded the Apollo 16 space mission.
And as Nasa's longest-serving astronaut, John Young – who died at the weekend – was no stranger to travelling far and wide.
But as well as his lunar expeditions, the 87-year-old also visited the north-east twice during his lifetime.
The first astronaut to have taken part in six different space missions, the Californian first arrived in 1993 to help mark the 60th anniversary of the first scheduled air service between Inverness and Orkney.
He was invited to a ceremony at RAF Kinloss and was also the guest of honour at a commemorative dinner Nairn's Golf View Hotel, and delivered a lecture at the then Inverness College.
Then in 1996, Mr Young was invited to attend Techfest in Aberdeen and also met with staff at the newly opened Royal Mail depot at Altens.
While there, he buried a time capsule at the facility to let future generations know what life was like in 1996, which is still on display.
One of the staff who met him was Ian Mollison – now a councillor for North Kincardine – who was working as a communications manager for the organisation at that time.
He said it was "quite the honour" to meet one of only 12 people to have walked on the moon.
"He was quite the character and down to earth.
"I wouldn't say he was the most outgoing person but I suppose if you've been to that many places where you have been introduced as a man that had walked on the moon it probably gets quite repetitive."
During an illustrious 42-year career Mr Young spent almost 835 hours in space, with more than 20 of them outside of the craft.
Born in San Francisco in 1930, he joined the US Navy, serving on a destroyer before becoming a pilot in 1959.
Three years later he was selected as an astronaut.
He took part in the Gemini, Apollo and Space Shuttle programmes, becoming the only person to pilot and command four different classes of spacecraft.
His first sojourn was in 1965, where he famously smuggled a corned beef sandwich in his suit to give to colleague Gus Grissom.
Mr Young was part of the Apollo 10 crew that orbited the moon in May 1969 in preparation for the historic first landing later that year.
In 1972 he would walk the moon himself for the first time and would also drive a lunar vehicle 16 miles over the surface.
And in April 1981, he commanded the first Shuttle flight.
Mr Young retired in 2004, his cause of death was given as complications related to pneumonia.