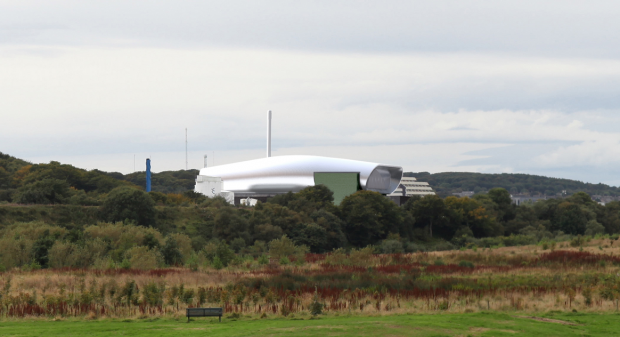 Opponents of a planned north-east incinerator have raised fears that waste will need to be brought in from abroad to power the plant.
A £150million facility is being built at Tullos, Aberdeen which will burn and process non-recyclable waste from the city, shire and Moray into heat and power for local homes.
The thee councils say the new plant, granted planning permission in 2016, is needed ahead of tough Scottish Government landfill targets due by 2021.
The granting of permission brought condemnation from many local residents and community councils who are concerned over a potential increase of pollution and a surge in waste lorries coming from miles away
But with the city council recently revealing that now 49% of all the city's waste is recycled, up 25% from 2016, critics have questioned whether the authority will have enough local waste to burn.
Waste is regularly shipped in for incinerators on the continent.
Catherine Cowie, of the Kincorth and Legart community council, said: "From what we read elsewhere, the incinerator needs to be fed and if there isn't the waste locally then where will it come from?
"We are getting better and better at recycling and it is interesting that the new harbour will be so close to the waste plant."
Her comments come days after leading Oxford chemist Professor Peter Edwards told a national newspaper that the drive towards incineration across the UK "can't be a sustainable solution" to tackling pollution.
Aberdeen Green party co-convener Guy Ingerson said:  "Transport of such material, by sea and road in particular, poses numerous environmental risks as well as making a mockery of our climate change targets.
"This is the problem in Aberdeen and the UK more widely. Short term and expensive thinking over cheaper long term alternatives. Utterly crazy.
"I've written to every elected representative in the north- east advocating this approach as well as the Tory environment spokesman who, supposedly, advocates a moratorium on incinerators. So far it has largely fallen on deaf ears."
But a spokesman for the Aberdeen Labour, Conservative and independent administration pointed to the council's £27million recycling plant and a planned facility at the new AECC.
He added: "This administration is rightly committed to recycling and our environment."