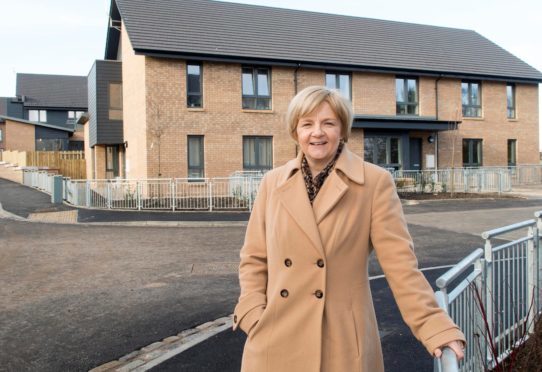 The first families have moved into a £13.5million council housing development in Aberdeen.
Work is continuing on the 80-property development at Manor Walk, which features a mix of flats and houses.
So far nine tenants have moved into their new homes, which are joined to the city council's Combined Heat and Power Scheme (CHP), which aims to provide low-cost heat generated from waste.
Construction is also ongoing at the nearby Smithfield site, which will boast 99 properties.
The first homes there were handed over to families last summer.
Aberdeen City Council co-leader, Jenny Laing, said: "Housing is a priority for the council and the completion of these units will be followed by further handovers at both Manor Walk and Smithfield, providing vital supply to ease the challenges we know exist in the city.
"It is fantastic to see the Manor Walk development taking shape and the first phase completed.
"These houses will have a positive impact on the new tenants. They embrace the latest concepts in energy efficiency, security and design.
"From speaking to tenants, I know the ways in which modern design is improving quality of life.
"We are proud of the way these developments are progressing."