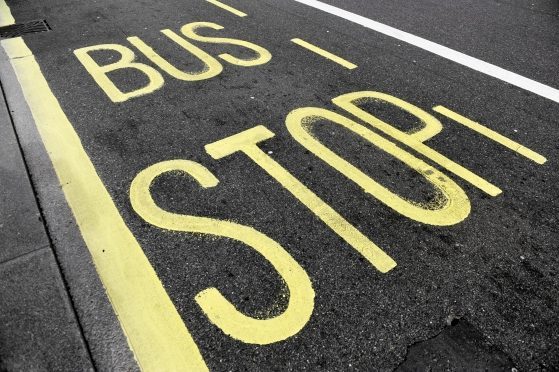 Transport chiefs are facing fresh calls to improve safety on a school bus route in the north-east.
Earlier this month parents called for the urgent overhaul of Aberdeenshire Council's Auchenblae to Mearns Academy school service amid claims it had become so unreliable that teachers had been forced to pick pupils up in the morning.
The Mearns Academy Parent Council had also raised concerns about the use of a double-decker on the route, which is operated by Stagecoach.
In 2010, 19 pupils were injured when a similar vehicle toppled over just a few miles away.
Now a north-east MSP is pushing for the council to put a halt to the use of the double decker which has been in operation since the beginning of the school year as the previous vehicle is no longer in Stagecoach's fleet.
Liam Kerr said: "It is my understanding that double-deckers have been used as replacement transport, which parents are right to worry about.
"Staff have been giving lifts to pupils on occasions when the bus has broken down.
"And according to the parent council, the frequent delays and breakdowns are causing strain and anxiety for a number of pupils, especially for those with additional support needs."
Mearns councillor George Carr said he shared Mr Kerr's concerns and added: "No one wants to run the risk of another accident like the one we saw some years ago," he said.
"And no school should be in a situation where teaching staff are having to travel out to pick up children that have not been collected by a bus."
Stagecoach said it was unable to comment as the route was a council service, but previously said it had only been made aware of one mechanical fault.
An Aberdeenshire Council spokesman confirmed a new operator would be taking over the route after the Easter break.
He added: "We take the safety of pupils while being transported to and from school extremely seriously."