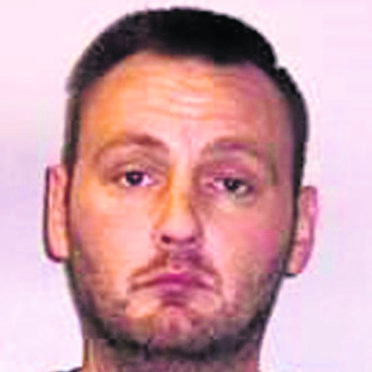 A sex offender who carried out "horrific abuse" on children was jailed for four-and-a-half years yesterday.
Ryan Leisk began preying on children while he was still a teenager and was found with indecent pictures of youngsters after police arrested him in 2015.
A judge told him at the High Court in Edinburgh: "You now stand convicted of serious offences."
Lord Kinclaven said: "As I think you appreciate there is no alternative to a custodial sentence."
The judge said that he bore in mind that over the child pornography offences "a very limited number of images" were involved and that Leisk was acquitted of the most serious charges he originally faced following an earlier trial.
Defence counsel Shelagh McCall QC said Leisk was "realistic" and understood a prison sentence would follow from the jury's verdicts.
Miss McCall said that in Leisk's case 12 unique indecent images of children were found whereas in other cases tens of thousands of pictures were discovered.
Leisk, 32, targeted his first victim when he was aged 14 and took advantage of a girl's visits to his then home to molest her.
He encouraged the girl from the age of seven to sit on his knee while she watched TV and he became sexually aroused.
The woman, now aged 24, said he would also hold her by the private parts when he swung her round during a "game".
Leisk began molesting a second girl when he was 17 and she was aged 12 and exposed himself and carried out sex acts.
Messages were also sent by Leisk encouraging a woman to take part in sexual activity in front of a boy.
Leisk, formerly of Cherry Road, Aberdeen, was found guilty of two offences of indecency against girls committed between 2000 and 2004 and engaging in sexual activity with a woman when a boy was there after calling him into a room in 2015. The crimes occurred at houses in Aberdeen and in an Aberdeenshire village.
He admitted offences of possessing and showing or distributing indecent photos of children between December 2014 and October 2015 and was placed on the sex offenders' register.
An NSPCC Scotland spokesman said: "Leisk is clearly a risk to children and it is right that he now faces a jail sentence for his appalling actions.
"The horrific abuse he inflicted on his victims will have had a devastating impact and we hope they can take some comfort from the fact that he has finally been brought to justice."
A sex offender who carried out "horrific abuse" on children was jailed for four-and-a-half years