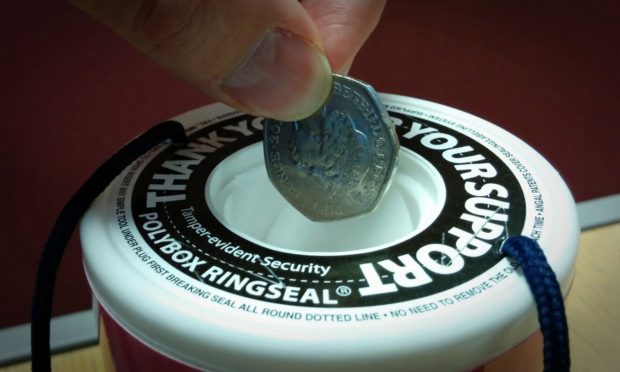 Cash for Kids in the North East is celebrating its most successful charity lunch to date.
The event, sponsored by CALA Homes, sold out in just three weeks and raised £55,92 overall.
It was held in the Marcliffe Hotel in Aberdeen, with 30 north-east businesses coming together for an afternoon of entertainment hosted by Grant Stott and featuring a performance by comedian Craig Hill.
Funds from the lunch will be used to provide vouchers for families to purchase coats, gloves, hats, scarves and suitable shoes for disadvantaged children who may otherwise be faced with braving cold and wet weather unprepared this winter.
Michelle Ferguson, Cash for Kids charity manager, said: "We are completely overwhelmed by the support from everyone who attended the lunch and who made donations on the day – £55,920 is such an incredible total.
"Proceeds from the lunch will help ensure needy children in the north-east are properly clothed this winter.
"We would like to thank CALA Homes for all their help and support and look forward to arranging another successful event with the team in the future."
Mike Naysmith, managing director for CALA Homes North, added: "The total raised by the Cash for Kids lunch is testament to the generosity of businesses in the north-east.
"We have supported various Cash for Kids appeals over the years but the winter appeal has touched so many people's hearts.
"As winter sets in, it goes without saying that no child in the area should have to endure the season without the proper cold weather essentials.
"I'd like to thank each and every person for their generosity. It really does make a huge difference."