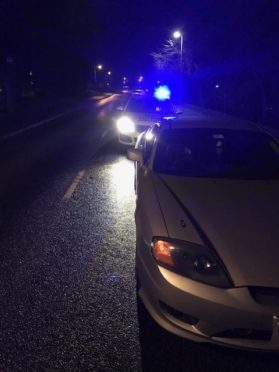 Officers in Ellon and Turriff carried out an operation to check vehicles to ensure they are winter ready over the weekend.
During the operation a number of vehicle rectification notices were issued for vehicles that had defects, a significant number of those were for lighting offences.
One driver was warned about having only day light running lights on, these lights are automatically switched on at all times and are on many modern vehicles, but only provide lighting to the front of vehicles.
Two motorists were advised on tyre maintenance due to having tyres close to the legal limit.
One motorist was issued a Fixed Penalty for an anti-social vehicle offence.
One motorist was stopped and found to be driving with no insurance and no MOT, this vehicle was seized and the driver will be reported to the Procurator Fiscal.
PC Scott Walmsley of the Ellon Community Policing Team said: "I would like to remind drivers that is important to ensure that your vehicle is maintained and ready for winter.
"Conditions at this time of year can be unpredictable with variants in weather and road conditions. Ensure that when driving in reduced visibility such as rain, your vehicle lights are switched on and in working order."
He added: "Also ensure you make allowances for increased stopping distances and allow more time for journeys.
"We will continue to proactively stop and educate motorists who are not maintaining their vehicle and report any offences that are detected."