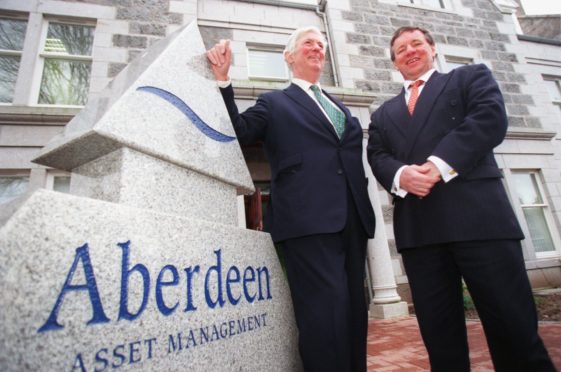 The former head of Aberdeen Asset Management said he is "very, very chuffed" to be made an MBE for his services to the Aberdeenshire community.
Angus Pelham Burn, 87, has led a storied life at the head of multiple organisations in the north-east.
Prior to retirement, he served as chairman of Aberdeen Asset Management, a director at Bank of Scotland, chairman of Scottish Provident and chairman of the Aberdeen Airport Consultative Committee.
Queen's Birthday Honours: Here are the 16 people from the north-east and Moray on the list
He also served as a Grampian Regional Councillor for the Banchory area for 27 years.
Due to his love of Greenland and the Arctic where he visited on many occasions, Mr Pelham Burn created the Pelham Burn Studentship in the Anthropology of the North at Aberdeen University.
The studentship has allowed academics to research communities such as the Inuit, who live in some of the most remote regions of the world.
Over the years, Mr Pelham Burn said his donations have helped to fund the studies of 13 students in the field.
Mr Pelham Burn, who lives near Kincardine O'Neill, added that it has been extremely difficult keeping the news of being made an MBE a secret from Anne, his beloved wife of 59 years.
He said: "I was so surprised and I just can't tell you how pleased I am. It really is such an incredible honour.
"I'm just very, very chuffed and feel extremely grateful. I can't wait to tell my wife."