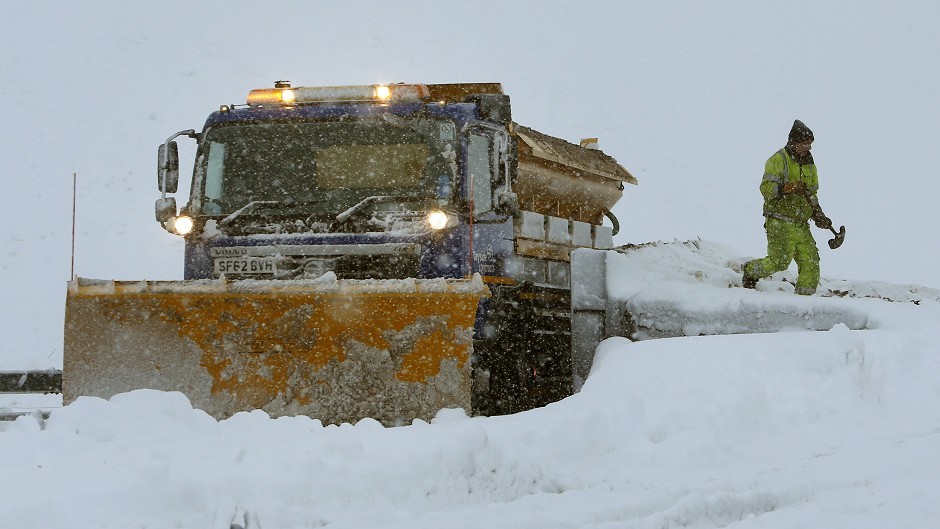 Bin lorry drivers have been trained in gritters to help hard-working council staff keep north-east roads safe from snow and ice this winter.
Earlier this month, Aberdeenshire Council revealed it could be forced to dip into its financial reserves to find the cash to prepare and respond to even a mild winter this year, due to a decreasing budget.
As part of efforts to cut costs and deal with the enormous workload posed by keeping Aberdeenshire's roads clear, the authority has tried a number of different approaches.
During the winter of 2016, the council launched a snow warden scheme, giving communities access to resources like grit spreaders and protective equipment.
Farmers and contractors have also been brought into the council fold to tackle snowy conditions.
And now the  authority has started to train staff from other departments, including bin lorry drivers, to get behind the wheels of gritters and snow ploughs.
Phillip McKay, the head of roads, landscapes and waste management at Aberdeenshire Council, explained to a meeting of the council's infrastructure committee yesterday that the authority has faced severe difficulties in making sure there are enough skilled professionals ready to go during prolonged periods of wintry conditions.
Mr McKay said to the committee: "It is a challenge to have enough people available with the necessary skills to react to events, particularly if they go on for more than a couple of days.
"We have worked in the last year in increasing our resilience by adding skillsets to staff members who don't actually work in the road sector."
A report before councillors revealed the average council spend on winter maintenance has been £6.68 million over the past decade and £5.35 million since 2015/16.
The current budget for "winter and other emergencies" for the 2019/20 period is just £4.52 million.
Mr McKay said: "Waste colleague drivers have now been trained as gritter drivers to give us added resilience."
He believes that could prove vital if bad weather was to extend beyond a couple of days and roads maintenance teams "runs out of driver hours".
Mr McKay added "We really have to try to balance that against the impact that may have on that driver's core duties, but it's proving very beneficial and there are some real wins there for us in the long-term."