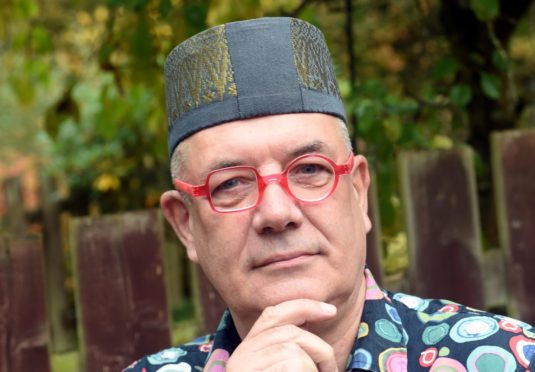 It's difficult to miss Doug Cairns, with his bright patterned shirt and unmistakable pink glasses.
The lenses – one rectangular and one circular – steam up in the warmth of the cafe.
He places a tray on the table before taking a seat, and tucks into a slice of cake.
"Cherry cake, it's fuel for the brain," he says conspiratorially, and sits back with a grin.
His trousers ride up to reveal pink socks with a dinosaur print, yet another hint of Doug's quirky side.
The father-of-five is also known as Sid Ozalid, the Aberdeen comic and poet who first took to the stage in 1979. His unorthodox material saw him become a regular at the Edinburgh Fringe, and Doug also enjoyed success with his poetry book, Mr Elastic Brain: The Life and Poems of Sid Ozalid.
Speaking prior to his appearance at Speakin' Weird, which was held at Aberdeen's Spin café bar last week, Doug admits that his recent return to the north-east wasn't entirely by choice.
He chooses his words carefully, putting together each sentence before the sentiment leaves his mouth.
"I have lists everywhere and I take photographs to help me remember," he says.
"I used to have a strong visual memory. That's gone now.
"The way I describe it, it's like I'm walking in the woods and I can no longer find the path. So I have no choice but to make a new path, and eventually the old route reappears – although it's not the same as it used to be.
"I first came to the north-east when I was seven, so I consider myself an Aberdonian. But I still found it very difficult to come back.
"This wasn't part of my plan; I had no say in this."
Doug was living in Brunei on the island of Borneo, south-east Asia, having moved due to his work with Shell, when an accident changed his life.
"I was in the car on my driveway and my two sons were at the window of the house," he recalls.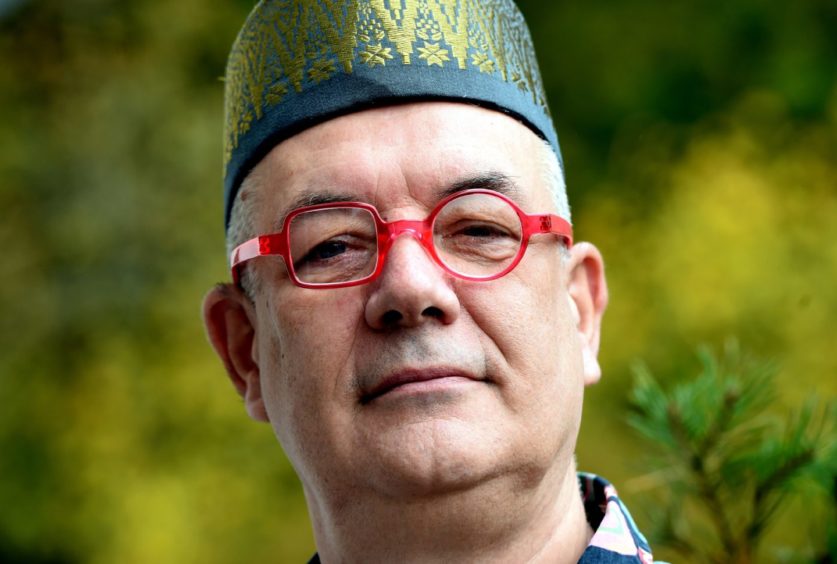 "I had been in Australia for two weeks, and I went to do a star jump out of the car. But the height of the seat had been changed and I hit my head.
"I had to sit down for 10 minutes because I was so dizzy.
"I didn't know it at the time, but I had compressed my neck, damaging my brain in the process.
"It must have been about three weeks later when I fell over. I couldn't walk or talk properly. I was very confused and I slept for most of the time.
"My symptoms suggested a stroke.
"I couldn't control my left-hand side. I could tell my body to do stuff, but I couldn't make it do it.
"Even walking across the living room would leave me exhausted.
"It floored me; it was overwhelming really. I remember thinking that my body didn't work anymore.
"I went across to Singapore for answers, because no one really knew what was happening to me.
"They told me I could recover in six months – but if no progress had been made in a year, I wasn't going to recover at all.
"It sounds strange, but I found that really useful.
"I had a framework to work towards."
Doug was forced to take early retirement from Shell, and returned to the north-east for better medical care earlier this year.
It was then that his convalescence started in earnest, and Doug turned to his love of poetry as a means of therapy.
"I had to learn to do small things. Repetition really helped my brain," he explains.
"I think there has been a grieving process, because this had a huge impact on my life.
"I have to break things down into little bits, I forget to go places if I don't write stuff down.
"I still find it pretty funny, or maybe that's the wrong word.
"I should say it's ironic – that a man who was in charge of safety managed to bang his own head.
"When I returned to the stage after the accident, I was unsteady on my feet or I would forget the words.
"I wasn't embarrassed about it.
"I'd tell the audience what was wrong and say: 'I am just trying to get better.'"
Doug has teamed up with Jim Shepherd, from 80s band The Jasmine Minks, and Fred Wilkinson, of Aberdeen punk band Toxik Ephex, to release a series of EPs of music set to his poetry.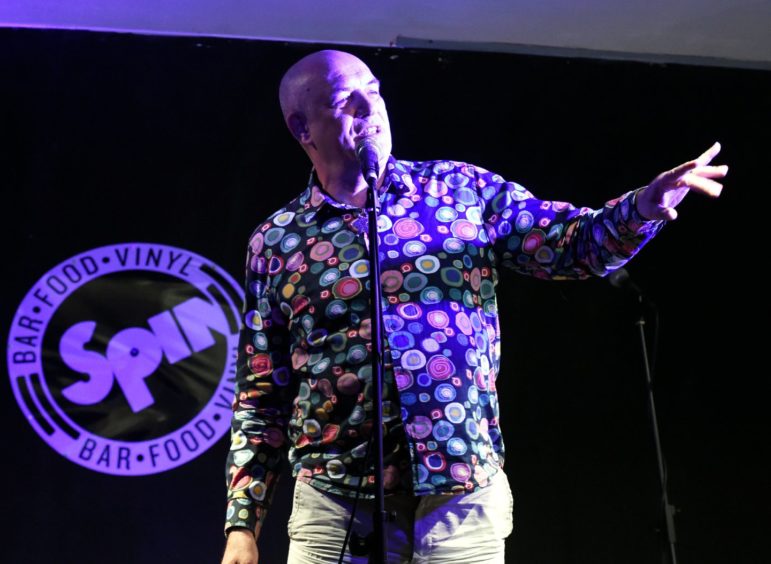 He also visited his children's school as part of National Poetry Day.
"I have five children," he says. "I like to take my time and spread things out.
"I've found that my ability to say silly spontaneous things hasn't left my brain.
"I think adults make a conscious decision to not be silly. But I'm trying to get those neurons to work again.
"Every little thing is an achievement.
"And although my life has completely changed, I spend more time with my kids. I'm around more and I can be silly with them whenever I like."