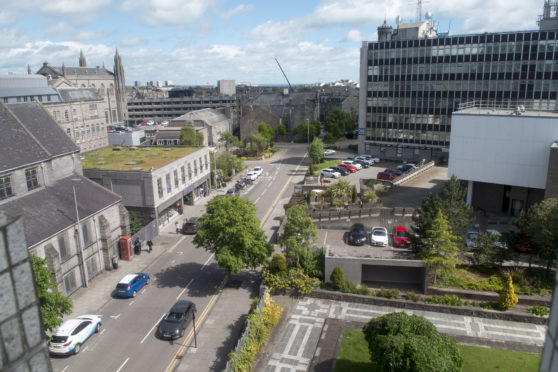 Multi-million pound work to redevelop Aberdeen's Queen Street  will begin next year after being approved by councillors.
The road is to become a residential quarter in the east end of the city centre, with more than 300 homes to be built at the site.
The £150 million redevelopment will also house offices for several public services, cultural assets and high-quality public space.
Work will begin next year and is planned to last for six years.
The local authority is also working on a brief for housing to be built in the area, as well as drawing up plans for the streets and green space nearby.
A report before the council's city growth committee pledged the proposals would be "sensitive" to buildings of architectural and historic merit in the area.
Among the other public bodies involved in planning the transformation of the area is Police Scotland – with plans for the force to move out of its current Queen Street headquarters within two years.
The move could mean officers are based within the council HQ at Marischal College.
Meanwhile, hopes for a new Aberdeen Justice Centre, funded by the redevelopment, have been scrapped.
The Scottish Courts and Tribunal Services will now look at consolidating existing court activity within the Town House.
The council will embark on further consultation with other organisations and site investigations as the project takes shape.