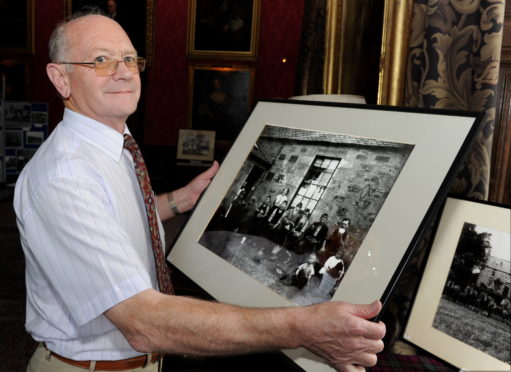 Alexander May, known to many as Sandy, has spent more than half a century celebrating and encouraging the spread of his beloved Doric language throughout the north-east.
Living in Longside for most of his life, the 72-year-old has shared his passions for tradition, heritage and culture with thousands of others.
He spent 16 years at the helm of the Buchan Heritage Society, and nine years and counting in charge of the historic Buchan Field Club, which has been promoting local archaeology and folklore since 1887.
Mr May served on his local community council for more than 50 years, with a large portion of this period as chairman.
He has also been instrumental in the planning of the yearly Annual Festival in Strichen, which promotes culture through concerts and talks, and workshops for hundreds of schoolchildren.
Mr May has now been made an MBE in recognition of his efforts, and said the award helped him realise the positive impact his actions have had on others.
He said: "I read the letter over two or three times, just thinking 'this can't be me' – but it appears it is.
"I never thought much about what I was doing, just that I was doing it.
"I've been heavily involved over the years and I've never looked for anything like this, it was just a hobby.
"But I am absolutely delighted and I hope to continue on with it all."