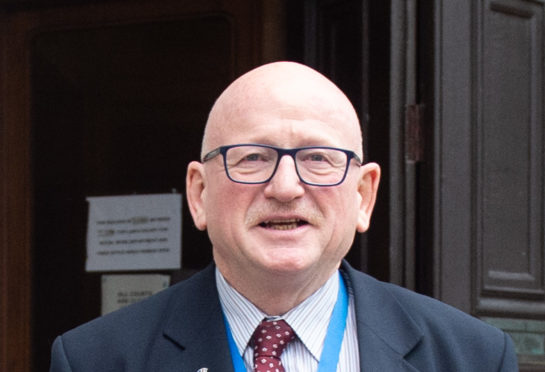 The leader of Aberdeen's opposition party has backed demands to have Alan Donnelly "banned" from future civic events.
Councillor Alex Nicoll has joined Liberal Democrat Councillor Steve Delaney's call for action after the disgraced Tory member was spotted at a Town House event to celebrate the success of local food bank and social enterprise Cfine last week.
It came just days after he was fined and given supervision for sexually assaulting a man at a city centre function.
Mr Nicoll said the Lord Provost, Barney Crockett, must "clarify why he feels the sex offender should be treated the same as everyone else".
This follows Mr Crockett's words in an interview with the BBC that the administration has to "to ensure everybody is treated appropriately, and that's what I'll continue to do".
Mr Nicoll added: "It is utterly disgraceful that Councillor Donnelly continues to attend events, by invitation, as if nothing has happened.
"I would urge the Lord Provost to ban him from civic events, if he is serious about protecting the public and ensuring Aberdeen City Council is not a laughing stock."
The Lord Provost could not be reached for comment.