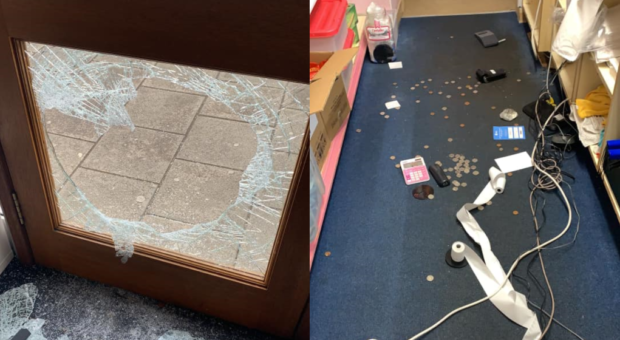 Police are investigating following weekend break-ins at two Peterhead businesses.
Thieves targeted the Bon Bon sweet shop on the town's Queen Street overnight, with a three-figure cash sum stolen.
Business owner Fiona Chalmers has CCTV at her shop and believes it will help with the police inquiry.
The footage shows it was one person who broke into the shop. Ms Chalmers said: "It took them 20 minutes to break the glass in the door and once they were in, it took them five minutes.
"They were wearing gloves when they broke in, but the footage shows them taking their gloves off half way through so they may have left fingerprints."
The sweet shop opened on Thursday and someone who works beside the shop alerted Ms Chalmers when they noticed the broken window. Ms Chalmers said: "Normally taxis sit on the main road outside but with lockdown the streets are quieter. With shops starting to open again it's just desperation.
"I'm at the stage now where it doesn't surprise me."
Officers are also investigating a break-in at a beauty salon on Rose Street in Peterhead.
It took place on Sunday, with police confirming a number of items had been taken.
A spokeswoman said: "Inquiries into both incidents are continuing."
Councillor Dianne Beagrie hopes "we won't see any further incidents like this" in the town.
Mrs Beagrie said: "We should all be working together as a community to try and work towards a new normal.
"These shops have been closed due to the pandemic and have had major revenue loss. Bon Bon has only opened up again and this is an added financial burden."
Anyone with information is asked to call police on 101 or Crimestoppers anonymously on 0800 555111.