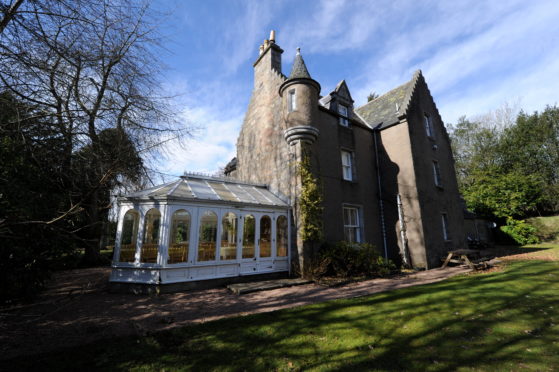 A mansion once used by spiritualists to communicate with the dead has been put for auction.
Kingswell House was built in 1666 for Alexander Jaffray III, a two-time provost of Aberdeen who moved his family to the suburbs to escape the plague.
Legend has it King Charles stopped for a drink from the well at the front door of the property, thereby giving the present Kingswells area its name.
During the 17th century the mansion was used as a secret Quaker meeting house and it was restored in the 19th century, having slowly fallen into disrepair.
In 2005, millionaire Clark Findlay, who had a keen interest in spiritualism, bequeathed the House to the Summerland Trust – a charitable organisation that runs courses for those interested in spiritual awareness.
It was hoped the presence of the group would "raise the goodness in the area" and people from far away as America, Canada, Norway and Germany come to stay as they embarked on various spiritual courses.
Small groups were led by a variety of teachers, guided by the well-known evidential medium Eileen Davies, a founding trustee.
The heart of the property was a large room used for seances, which had 20 chairs arranged in a circle.
In 2009, the decision was made to sell the house so the work of the trust could instead be continued around the UK.
National Property Auctions has now listed the property on their website, seeking opening bids of £399,999 by on July 3.
The auctioneer states: "Once a Quaker meeting house during the 17th century, the property has predominantly remained a family home but was recently being used for institutional and recreational use incorporating accommodation for visiting guests, offering a unique commercial opportunity.
"It is believed that residential status could be re-instated, subject to obtaining the relevant planning permission."
The house is set within eight aces of land, which boasts a C-listed walled garden.