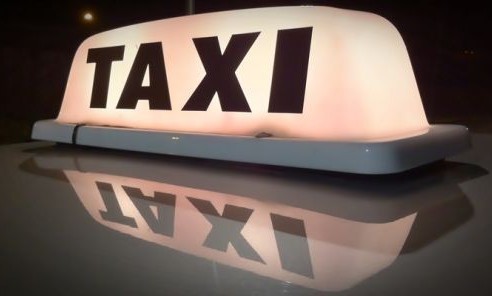 Taxi users who leave behind an "unacceptable mess" in cabs could find themselves hit with a £100 fine under new proposals being considered by Aberdeenshire Council.
People across the region have been asked to make their voices heard in an online survey ahead of plans to increase fares by 3%.
Local authorities are required to review the charging scale for cabs every 18 months, and Aberdeenshire Council is in the process of considering the rules for the region's drivers.
Members of the public have now been urged to let the council know what they think of the new price arrangements and other suggestions.
Among them is a proposal to double the charge for customers who leave behind an "unacceptable mess" from its current rate of £50.
The online consultation, which will end next Wednesday, will also include a possible amendment to the airport charge.
The change would allow Aberdeenshire taxi drivers to add any charge incurred at the airport from either dropping off or picking up passengers to the bill – as long as they made passengers aware in advance.
Aberdeenshire Council has created the draft proposals following discussion with the region's taxi industry.
A survey conducted by the council found that 71% of those in the trade believed the fare scale needs to change, and the most popular proposal for an increase was by 3%.
In the same survey, 94.7% of respondents in the taxi trade wanted drivers to be able to recover the costs of pick-up and drop-off at the airport.
To take part in the survey people can visit www.surveymonkey.co.uk/r/T2T3VFD or email licensingpolicyreview@aberdeenshire.gov.uk