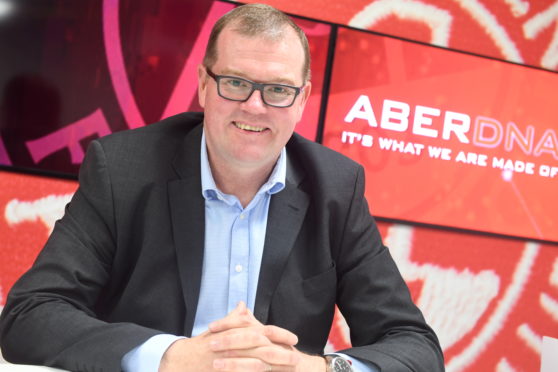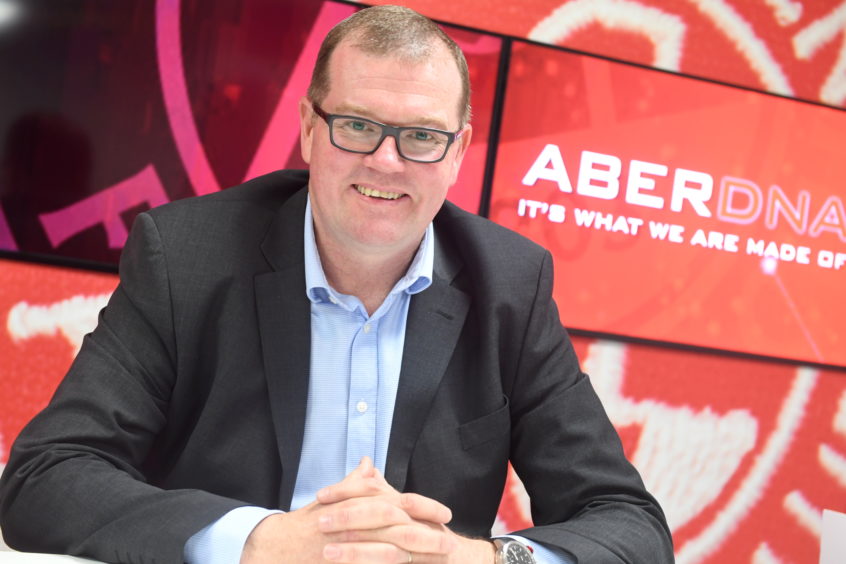 Neil Gray can't remember a time when he hasn't been in love with Aberdeen FC.
The 46-year-old has been following the Dons since 1979 and, although he has severe disability issues after suffering a massive stroke, and is currently in a care home, he still has a virtual season ticket and never misses a match.
However, Mr Gray has admitted he has mental health problems, including post traumatic stress disorder, and is backing a new campaign, launched by the Pittodrie club to help fans with a range of issues, including depression, social isolation and lack of contact with other people.
He said: "In the past, I've been able to sit in the Richard Donald Stand and get a pressure release from being able to shout encouragement and gesticulate and share the experience with fellow supporters.
"But the last few months have been difficult. I'm paralysed from the waist down and I'm in a home, so I have had to develop coping strategies.
"It can be tough. But Aberdeen have been very good to me. They have kept in touch and checked I am okay, and I know they have done the same with other fans.
"These are strange times and it can be hard to adjust. I would always urge people not to bottle things up. Talk to somebody if you are struggling."
"Football means a lot to people like me. I am glad the Dons have got involved in tackling mental health and I back this 100%."
Rob Wicks, commercial director at AFC, told the Press and Journal: "In the run-up to World Mental Health Awareness Day on Saturday October 10, the club is speaking openly about mental health and encouraging fans to talk about their issues and support each other.
"As a result of Covid-19, it has been reported that one in four people will suffer mental health problems.
"This year, MIND charity is running a #DoOneThing campaign and we'll be asking our fans what one thing they can do to raise awareness or help someone who may be struggling.
"We will have players and fans opening up about their battles with mental health and how football, and AFC in particular, are part of their coping strategies.
"We will also be speaking to some of the young people whom AFC Community Trust is supporting through its MINDSET programme in local schools.
"The club and the trust, along with our health and wellbeing partner, Health Shield, are committed to tackling this issue head on and playing a role in supporting our fans and the wider community deal with their own mental health challenges or those of their family, friends and colleagues."
Former Aberdeen star Dean Windass has already spoken out about his struggles with his mental health.
Through the week, @AberdeenFC will be discussing the issue with players, fans and young people to encourage people to talk about mental health. #DoOneThing #ItsGoodToTalk #NotAshamed