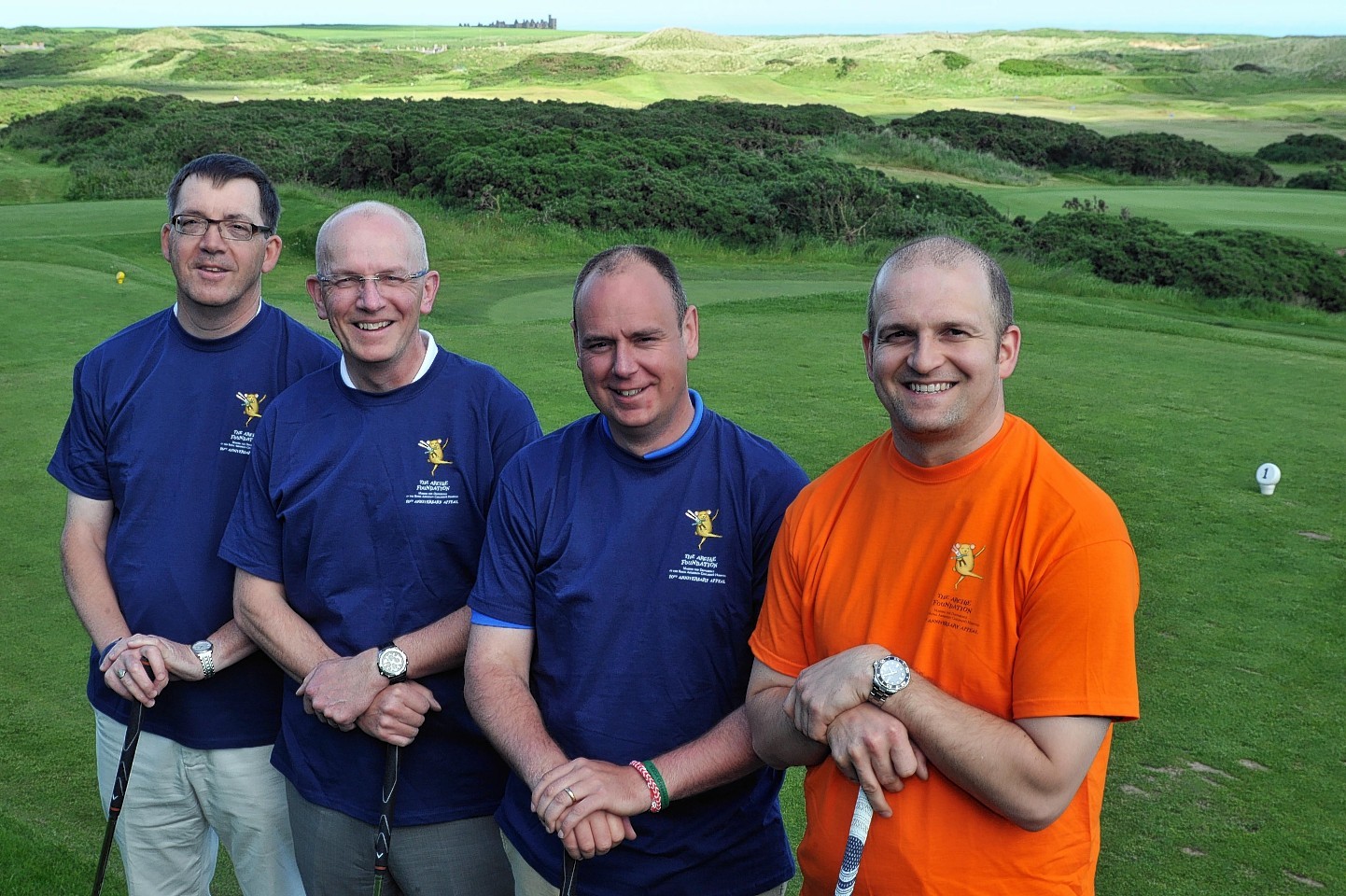 A team of golfers have taken on the mammoth challenge of tackling four north-east golf courses in one day to raise funds for sick children.
John Grant, 52, of Peterhead; Neil Murray, 32, of Ellon; Alister Matherson, 37; and Les Durno, 51, both of Cruden Bay, teed off early this morning.
After completing 18 holes at Peterhead Golf Club, they will move onto the courses at Ellon and Newburgh, before finally finishing at Cruden Bay.
The group have chosen to raise as much as they can for the Grampian Children's Leukaemia Research Fund, which operates under the Archie Foundation.
Mr Grant's daughter Rebecca, was diagnosed with leukaemia in 2005, aged just 13. She underwent treatment for two-and-a-half years at the Royal Aberdeen Children's Hospital.
He said the support they received at the hospital had been invaluable.
He added: "The incredible support we received there just made us appreciate even more the work that charities like Archie do in looking after families. It has always been on my mind since then and I wanted to do something.
"The treatment and care that we got was just superb. We are lucky in the north-east to have the children's hospital. It is a very traumatic time for families particularly if it is leukaemia or cancer in children.
"The most we've ever played is 36 holes in a day so 72 is quite a challenge."
The group anticipate finishing their challenge at Cruden Bay Golf Club at around 9pm. They will then take charge of a silent auction.
David Cunningham, chief executive of the Archie Foundation said the team had set itself a tough challenge.
"There are many dedicated funds within The Archie Foundation. It means that people who wish to make a difference for a cause close to their hearts, such as this, can raise their funds for Archie and we will ensure that they go towards their chosen project," he added.
"In many cases we add to those funds when special equipment or research is required. We are very grateful to John and his team."
To make a donation visit www.justgiving.com/crudenbaygolfclub