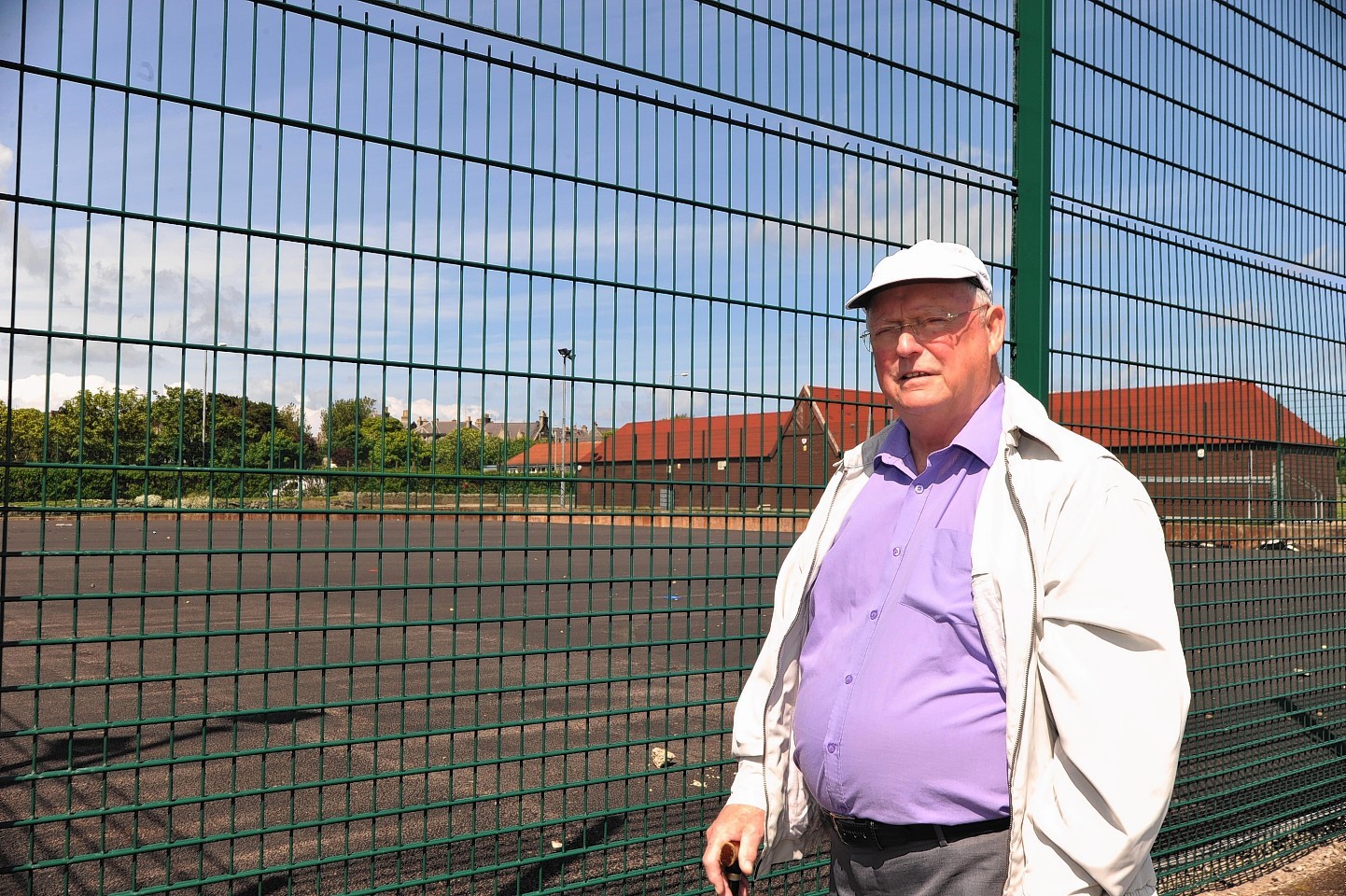 Safety fears have been raised after it emerged youngsters in Fraserburgh will soon have to cross a busy trunk road to play on a new football pitch.
Aberdeenshire Council plans to build a new playing pitch opposite the town's James Ramsay Park.
But to reach the site from the park's changing facilities, youngsters will have to cross the busy A90 Fraserburgh to Aberdeen road – prompting safety fears.
Councillor Ian Tait has now written to Bear Scotland, asking for a pedestrian crossing to be installed on the stretch of road, which has a 40mph limit.
Mr Tait said he was "very concerned" at the plans, and said: "I would like to see a pedestrian controlled crossing at the point where the players cross from the entrance, off the A90, to the wooden pavilion at the tennis courts.
"I have requested Bear Scotland to look at this crossing point and discuss the matter with Transport Scotland. Ultimately, they decide whether to allocate the money for the crossing to go ahead."
After the town's £9million sports and community facility opened last year, the town's community safety group campaigned to have the speed limit on the road reduced.
Last night the group's chairman, local councillor Brian Topping, said he would now back any call for a crossing.
He said: "There were actually islands put in so people could cross, and barriers, but I certainly wouldn't be against a crossing. It's a large sports hub now, and it's a very busy road."
Last night, a Bear Scotland spokeswoman confirmed a letter had been received from Mr Tait about the possibility of a crossing.
She said: "We are working with Transport Scotland to carry out a survey at this location to determine if an improved pedestrian crossing is required."
She added they hoped the survey would be completed by the end of November.